Valentine's Day Art Lessons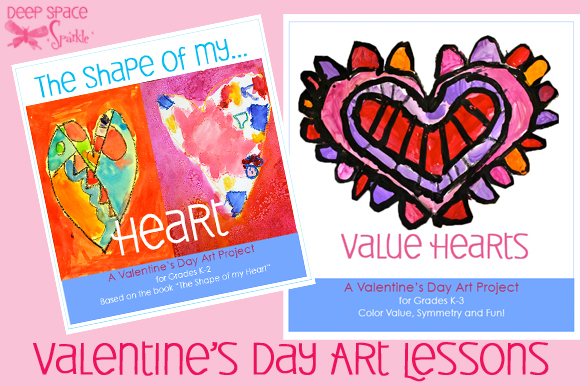 Here are two fail-proof 9-page art lesson plans that will add a spot of color to your winter classroom….
The Shape of My Heart
Inspired by the book, The Shape of My Heart by Mark Sperring, this 9-page art lesson plan introduces young children to shapes, watercolor techniques and positive and negative space. Full-color photo tutorials of actual student work, an alternate art lesson idea, a coloring and activity page plus student galleries included.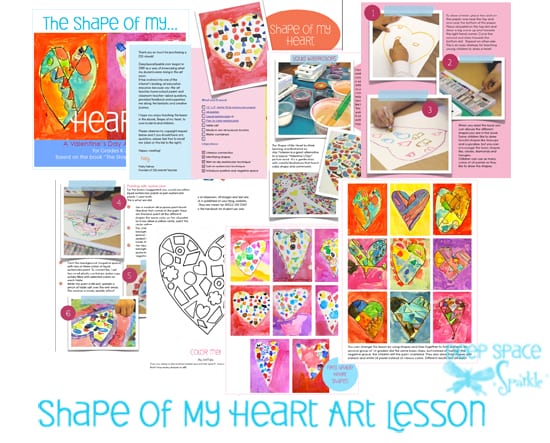 Click here to visit Shape of My Heart in the DSS Shop
To purchase The Shape of My Heart Art Lesson Plan through my Teachers Pay Teachers store, click here.
Value Hearts
Looking for a creative way to teach symmetry and color value? This beautiful art project teaches young children how to create a symmetrical heart and paint using tints. Full color photos show children working on the project so you know what you can expect from your students. Included is my teacher script on how I explain and teach color value to children.  Student gallery, art objectives and a supply list included.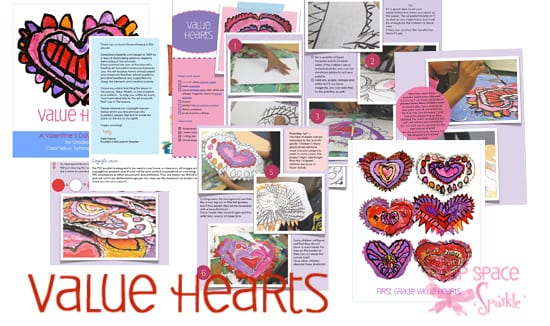 To purchase through my Teachers pay Teachers store, click here.
Click here to see Value Hearts in the DSS Shop