Need a quick lesson idea for Valentine's Day Art Projects?
I've been pinning like crazy to my Valentine Pinterest Board because I absolutely love Valentine's Day art projects. All those red tints! It's also an opportunity to get creative and try something new. I love sourcing new ideas but I find I'm always drawn to the projects that combine art techniques and maybe an inspiration form a famous artist.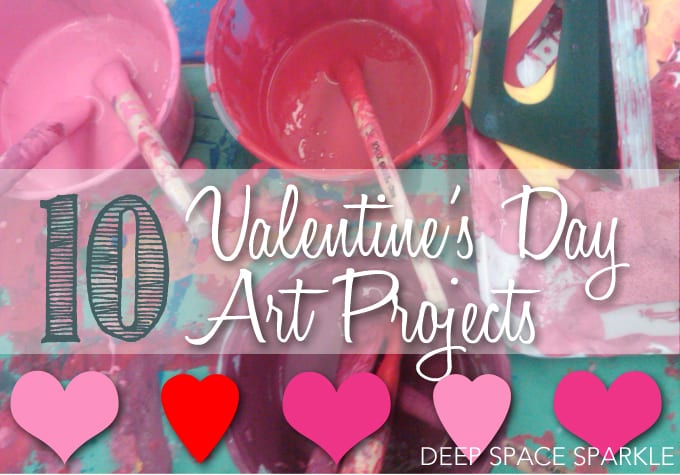 Here are some of my favorite finds. Hopefully, you'll find the perfect lesson to do at home or in your classroom. No glitter required!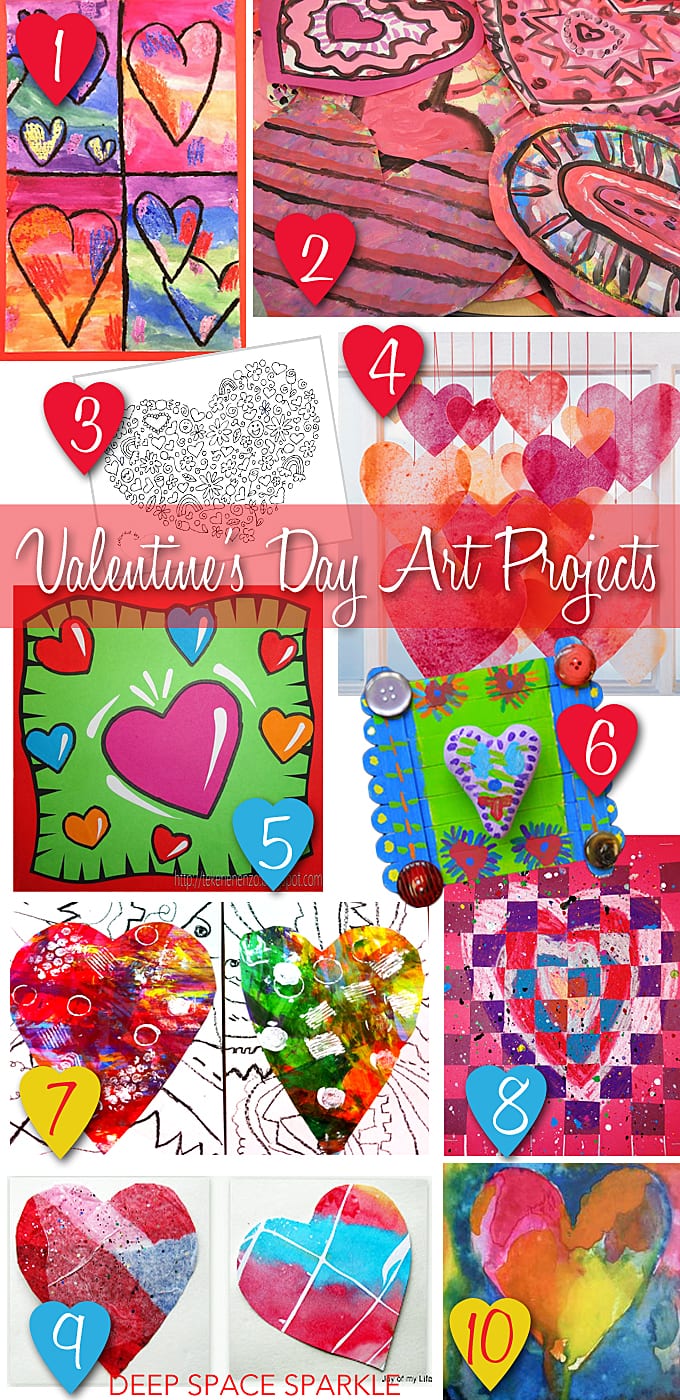 1. Jim Dine-Inspired Hearts from Art With Mrs. A
2. Painted Paper in the Art Room's Picasso Period Hearts
3. Notes from the Orchard's Heart Printable
4. Martha Stewart's Crayon Hearts Craft
5. Kids Artist's Burton Morris-Inspired Hearts
6. Painted Paper in the Art Room Popsicle Stick Heart Activity
7. Drip Drip Splatter Splash Heart Painting Mixed-Media
8. For the Love of Art's Jackson Pollock-Inspired Hearts
10. Momista Beginning's Jim Dine-inspired Valentine Project
Aren't they all beautiful?
For more ideas, follow my Valentine's Day Art Projects Pinterest Board:
Visit Deep Space Sparkle's profile on Pinterest.
---
Want even more Valentine's Day Art Projects? Download our free drawing guide that includes a tints color wheel, heart template and shade worksheet!