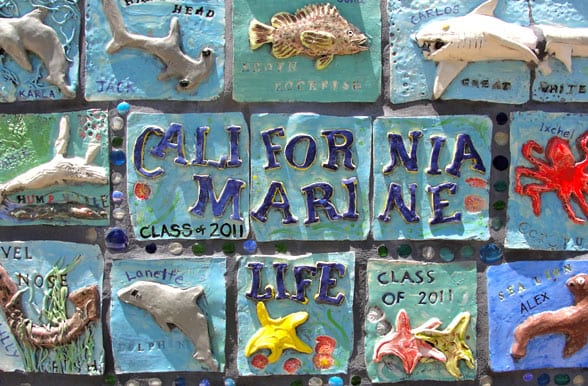 Five years ago, when my children's elementary school did not have an art program, I persuaded the Principal to allow me to work with the 6th grade students to create a permanent ceramic tile mural on the school's exterior walls.
I had been involved with creating ceramic murals at another school, so I knew the process. The Principal enthusiastically got on board and with the teacher's cooperation, 70 6th graders hand-built their own tile which formed our first ever mural.
Our school's interior "bowl" now boats five murals. This year's mural is extra special as it's my daughter's 6th grade class and my last year as a parent of an elementary school child. Our theme this year is California Marine Life, based on the children's experience at the Catalina Island Marine Institute 6th grade camp (or CIMI as it's known to Californians).
The process of creating a tile mural is outlined in my downloadable art booklet, Ceramic Mural Project Plan. If you are thinking of creating this type of mural and have no idea how to go about it, I explain my process in full detail (including how to avoid the big mistakes!).
Here is a peek inside the making of our spectacular mural…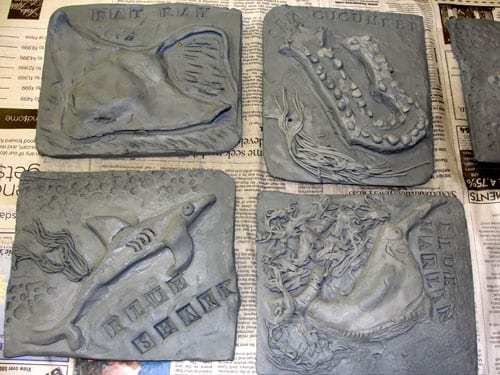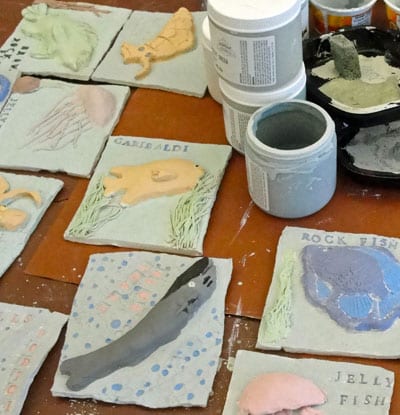 After the tiles were dried and fired, the children got busy painting with underglaze.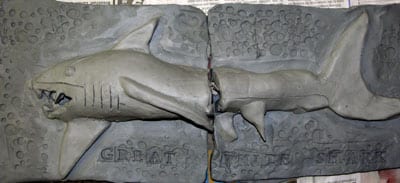 Here is what the tiles look after the first step…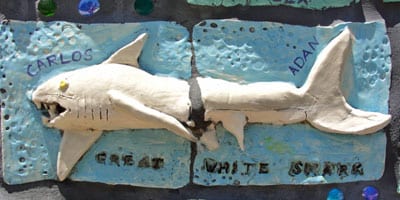 …and then after the piece is fired, painted, glazed, fired again and mounted. Whew!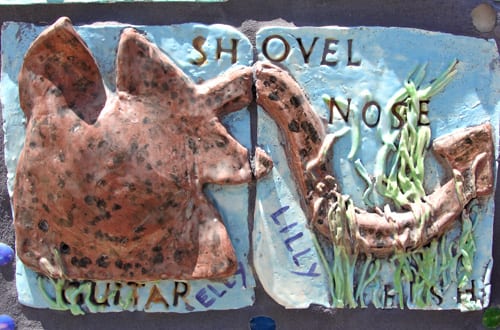 This is my daughter's Shovel Nose Guitar Fish she made with her friend.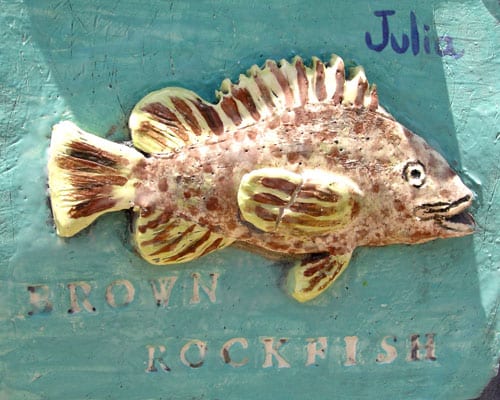 Isn't this Rockfish beautiful?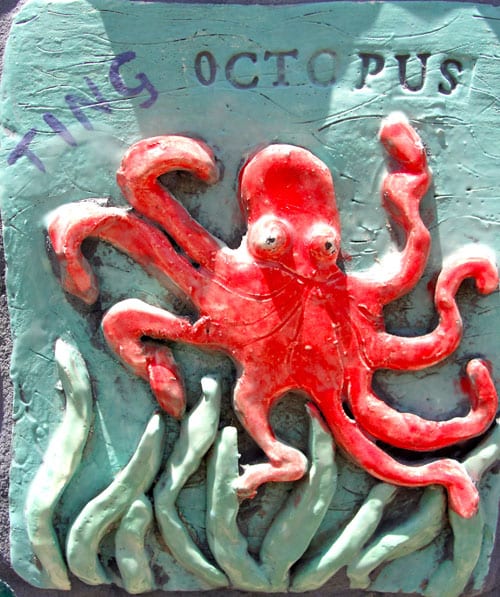 I love the pops of red interspersed throughout the mural. Thanks to the octopus tiles!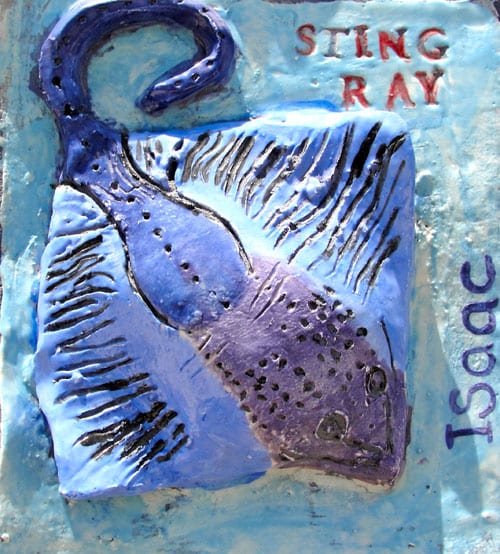 Lots of Bat Rays and Sting Rays…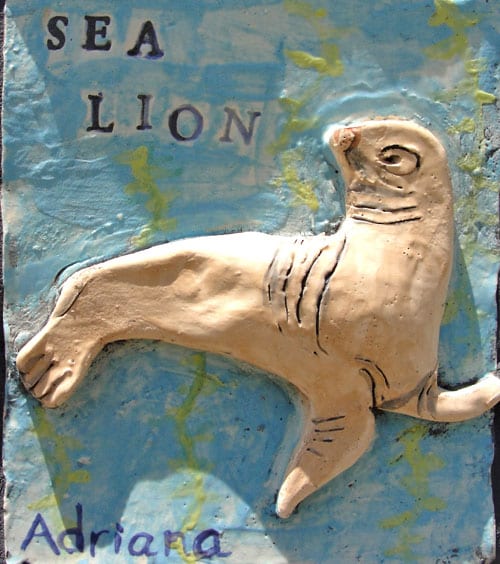 Can't forget the California Sea Lions!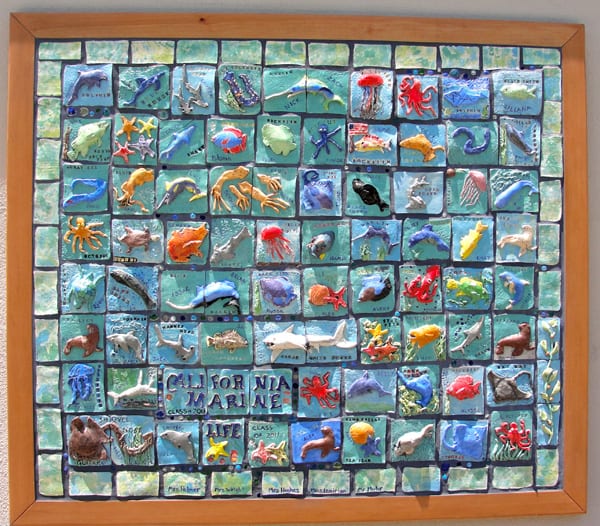 Congratulations to the Class of 2011 for creating this stunning California Sea Life mural! I'm so proud of all their hard work, keen interest and desire to do their best. Your legacy to Brandon School is now complete!
---
ARE YOU A SPARKLER? These lessons and over 300 art lessons are available inside the Members Club. Access to videos, resources & trainings for one low monthly fee.
CLICK THE IMAGE TO SIGN UP FOR NOTIFICATION OF OUR NEXT ENROLLMENT