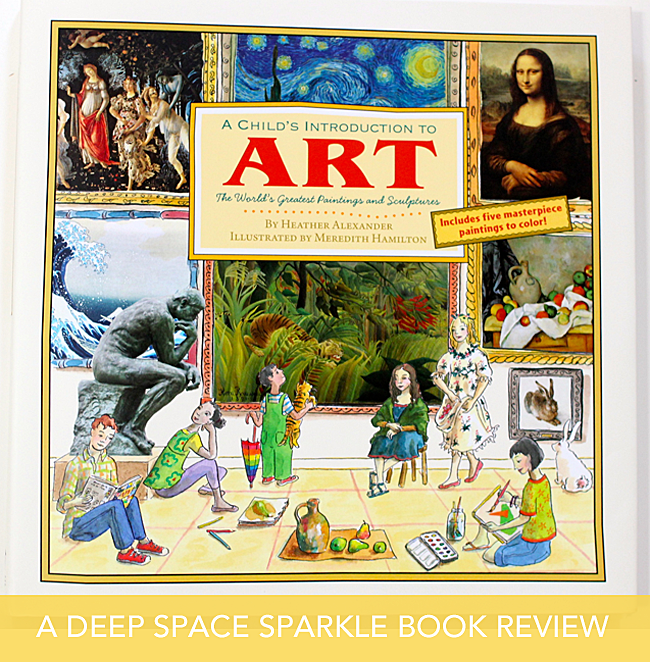 I love a great book but when it comes to children's art history, the selection has been boring. Not anymore. I was thrilled to receive a copy of A Child's Introduction to Art: The World's Greatest Paintings and Sculptures by Heather Alexander and illustrated by Meredith Hamilton. Finally a book that delivers a great synopsis of the world's greatest artists in a voice that speaks well to children.
The book looks rather serious until you open up the cover to reveal a little surprise….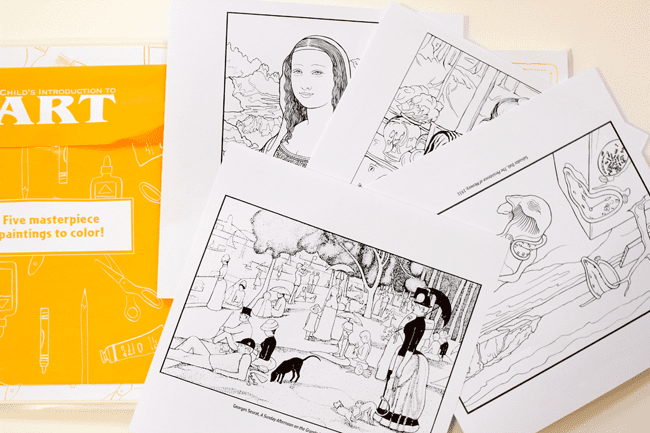 Coloring pages!
How fun is that?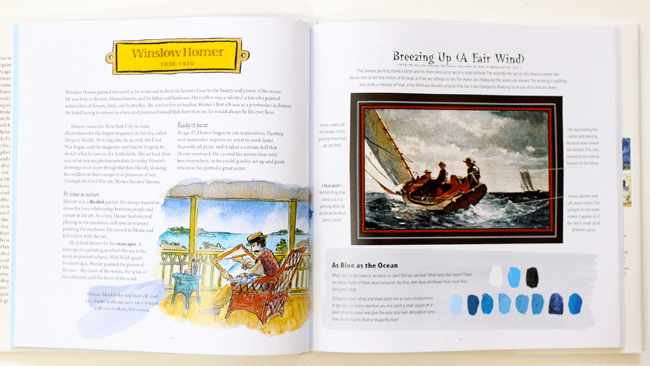 The book contains biographies of over 35 artists each with child friendly facts, a copy of their most famous works and delightful illustrations that breaks down the art terms into palatable chunks.
What I love most about the book (aside from the illustrations) is the author's awareness that many parents and teachers just need concise, interesting facts about an artist and not an entire chapter. Which, of course, is exactly what I love, want and need.
So much that I'm recommending this book as part of my new art curriculum that will be released this summer. I have created many new art lessons surrounding many of the paintings in the book and I'm thrilled to learn that author, Heather Alexander does a much better job of explaining an artist's bio than I do!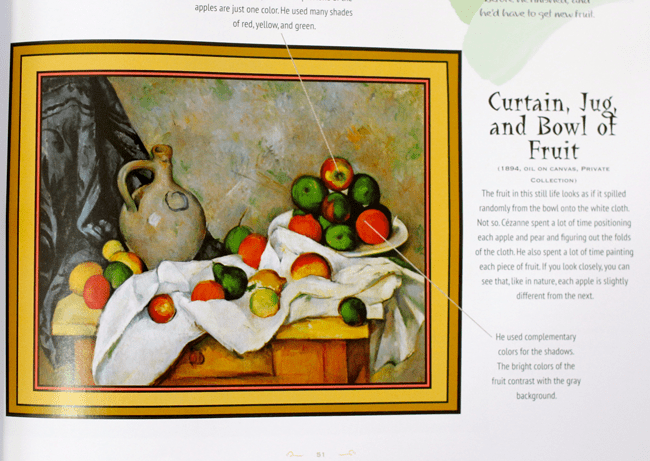 The book also dives into some art elements like color and perspective. For the parent or teacher who might be using this book, these little art tips come in handy.
Here's a peek at the "Color" page….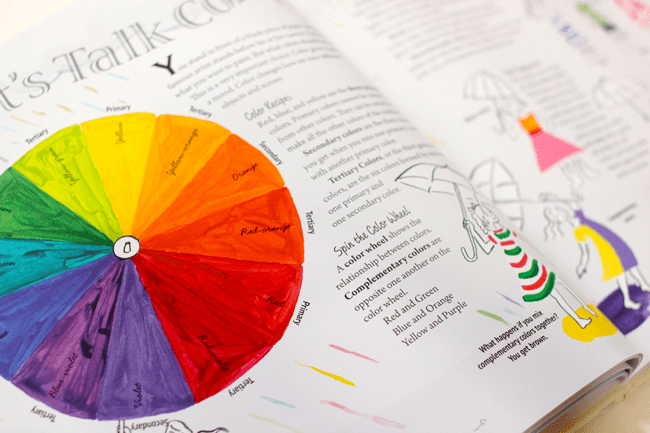 And the "Perspective" page….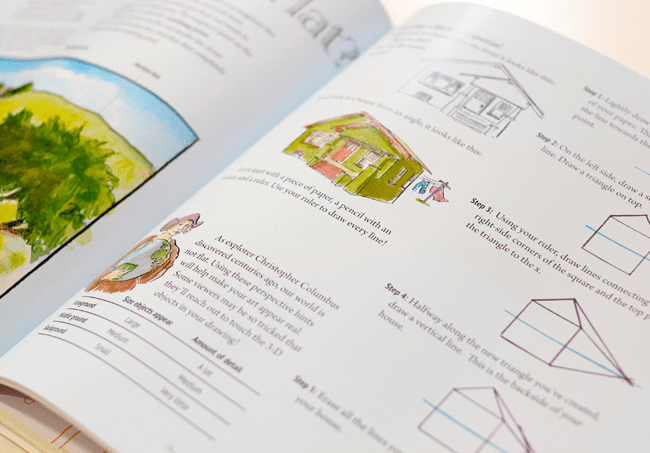 It's important to note that I don't review books for compensation but rather as a helpful guide for you, my DSS readers, who might not be aware of some of the amazing books on the market. I scour book stores all the time looking for the perfect book for art lessons and I often miss the best ones.  And this book was a good one!
A Child's Introduction to Art is published by Black Dog & Leventhal. Here is a link to their site.
Do you have this book yet? Let me know what you think. Has it been useful in the art room or at home?
Note: Check out this review on Angela Russell's writing blog, Beginnings and Endings. The publisher is giving away a book! Thanks, Angela!