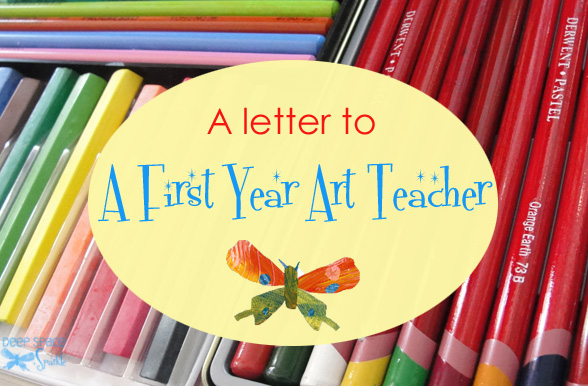 By some strange coincidence, I have received about twenty emails in the last ten days from art teachers who are brand new to teaching art and are starting an art program but have no idea where to begin. I hear the utter distress in their voice, their uncertainty and their gracious pleas for help. I am honored that they took the time to write me, to ask my advice, and I want them to know that I completely understand.
This will be my ninth year teaching art. I began when my youngest child started Kindergarten. Now that all my children were in school, I asked myself what I would do with the extra time. I had been a dedicated volunteer for many years so I could have continued down that path, or I could work.
But what would I do? My past life as a fashion designer held little interest for me, but I did enjoy the school environment. I spent a few nights wondering which direction to pursue until a good friend told me that an art specialist position opened up at her children's school. Within a week I was offered the job. I was ecstatic! I could earn a few extra dollars doing something I loved. Then reality set in: 350 children in seventeen classes. No curriculum and a hodge-podge of art supplies.
I had no idea where to start.
I know the questions you are asking because I asked myself the same ones: do I teach the same lesson to all grade levels? How do I follow the standards and what do they mean? Are the elements of art too sophisticated? How do I set up the classroom? Do I give a paint palette to each student? How do I transition?  Same questions, right? Maybe, except today they are framed within standards and assessment expectations.
So, my dear first year art teacher, I have some advice to help you transition and grow into your second year. Take my advice with a grain of salt. Just like anything, my opinions are just that; opinions. Still, I hope you find that by reading these words, you realize that are not alone….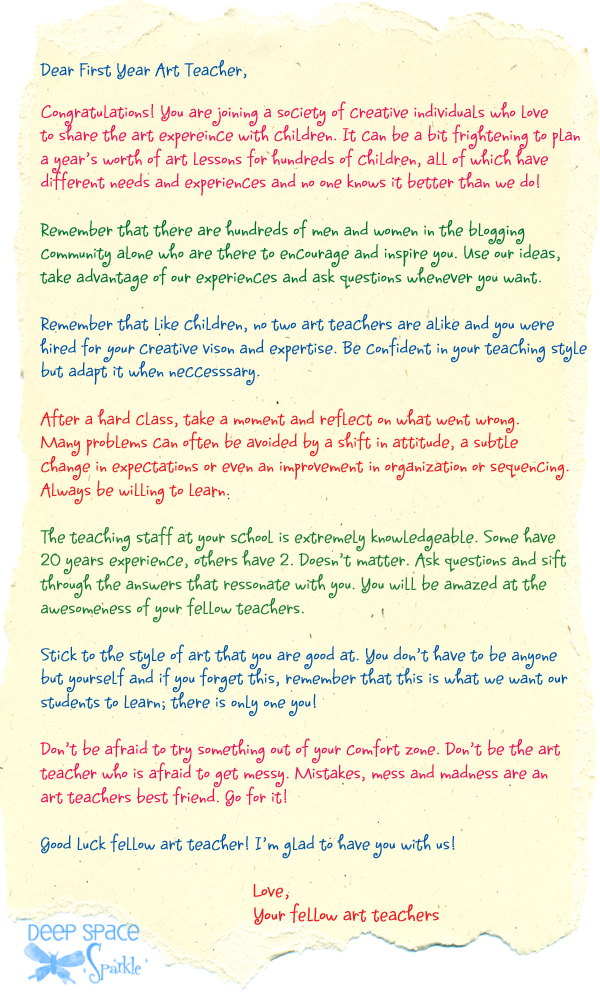 If you are not a first year art teacher, please help encourage all those who are starting out for the first time. Share your experiences, your favorite books and tried-and-true tips.
Thank you so much!
---
New to teaching art in the classroom? Download my free classroom art teachers toolkit by clicking the yellow box below!