Looking for a quick, fall-themed project that you can do with minimal supplies? This simple acorn teaches symmetry, shape, line and watercolor techniques.
Here's what you'll need:
– 9″ x 12″ white sulphite paper
– Pan watercolors
– Black permanent marker
– Acorn Template
Download the Acorn Template below to begin the project!
Drawing the Acorn
To prepare, fold the Acorn Template in half along the dashed line and cut along the acorn outline.
Fold a piece of paper in half, then slide the Acorn Template cutout with the folds lined up. Trace along half of the acorn with a permanent marker. Leave some room for the stem and leaves at the top.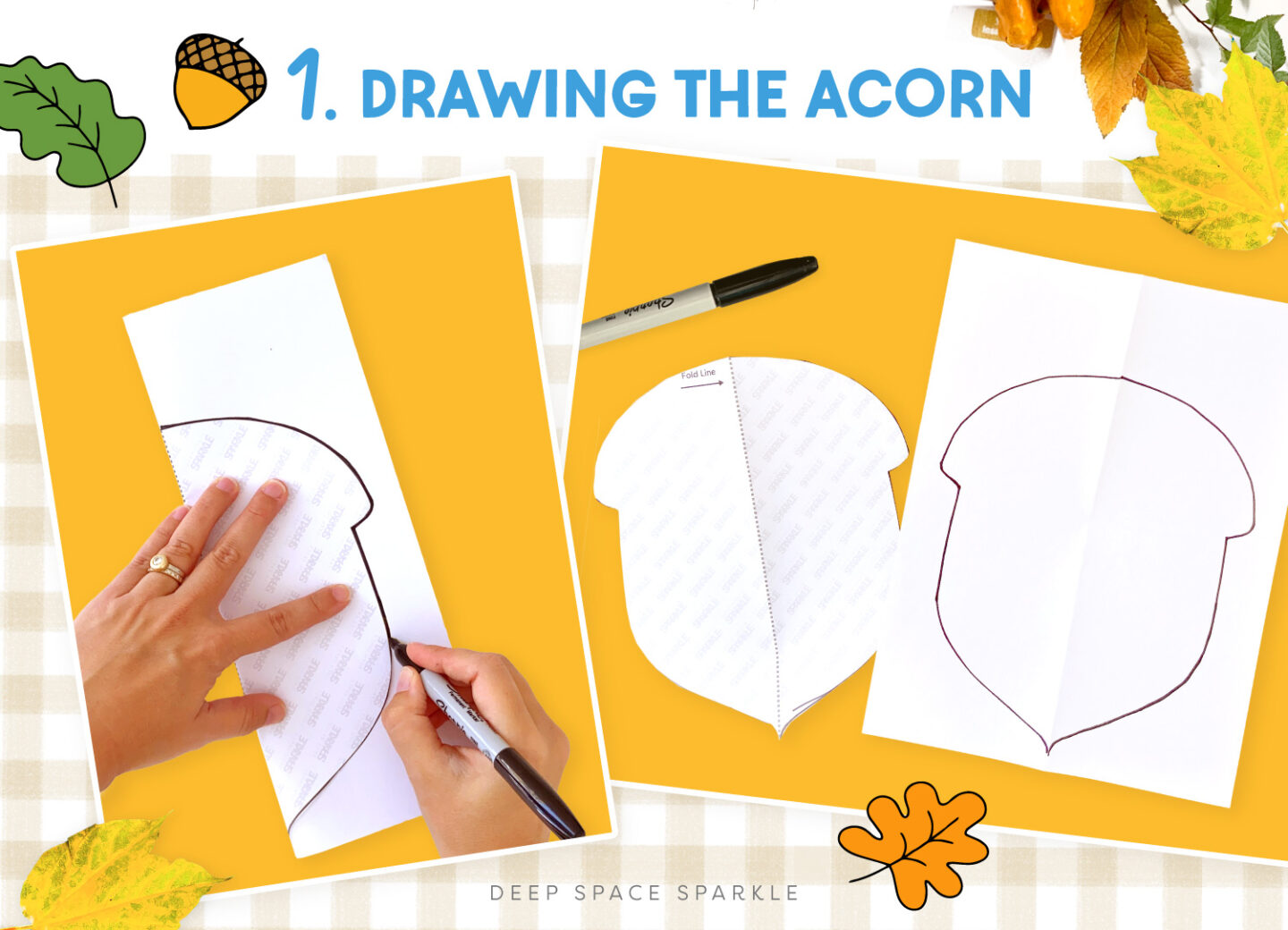 Flip the folded paper over and trace the other half. Remove the template and open the paper to reveal the symmetrical acorn.
Use the marker to draw a line across for the cap, then add details like the stem, leaves and wavy lines to show texture on the cap. Don't forget to add a face to give the acorn some personality.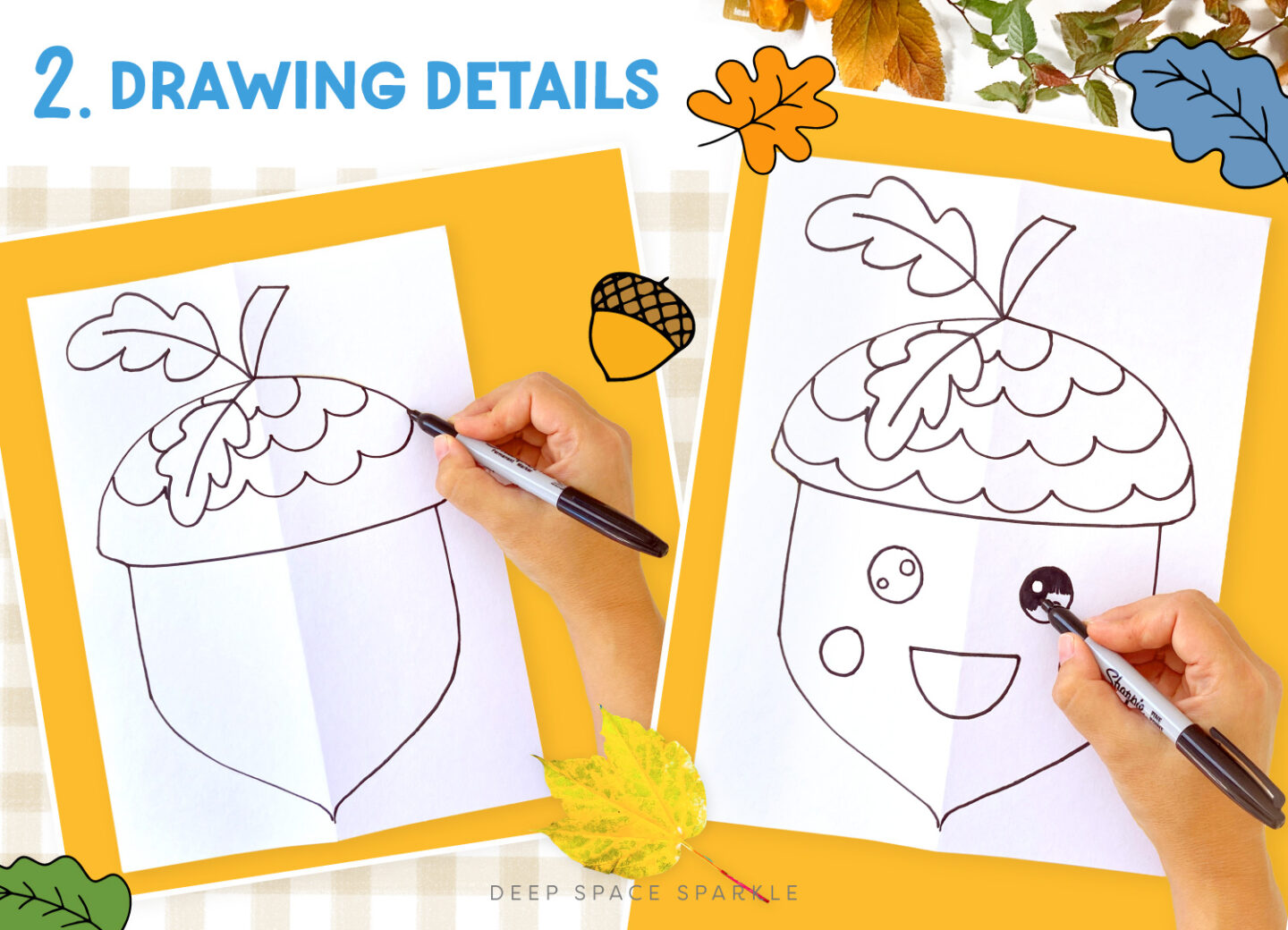 Painting the Acorn
Use pan watercolor to fill the acorn and background with color.
You can use the pan tray lid as a palette to mix yellow and brown for the acorn and black and brown for the cap. This can help add variety to basic watercolor sets with just a few colors.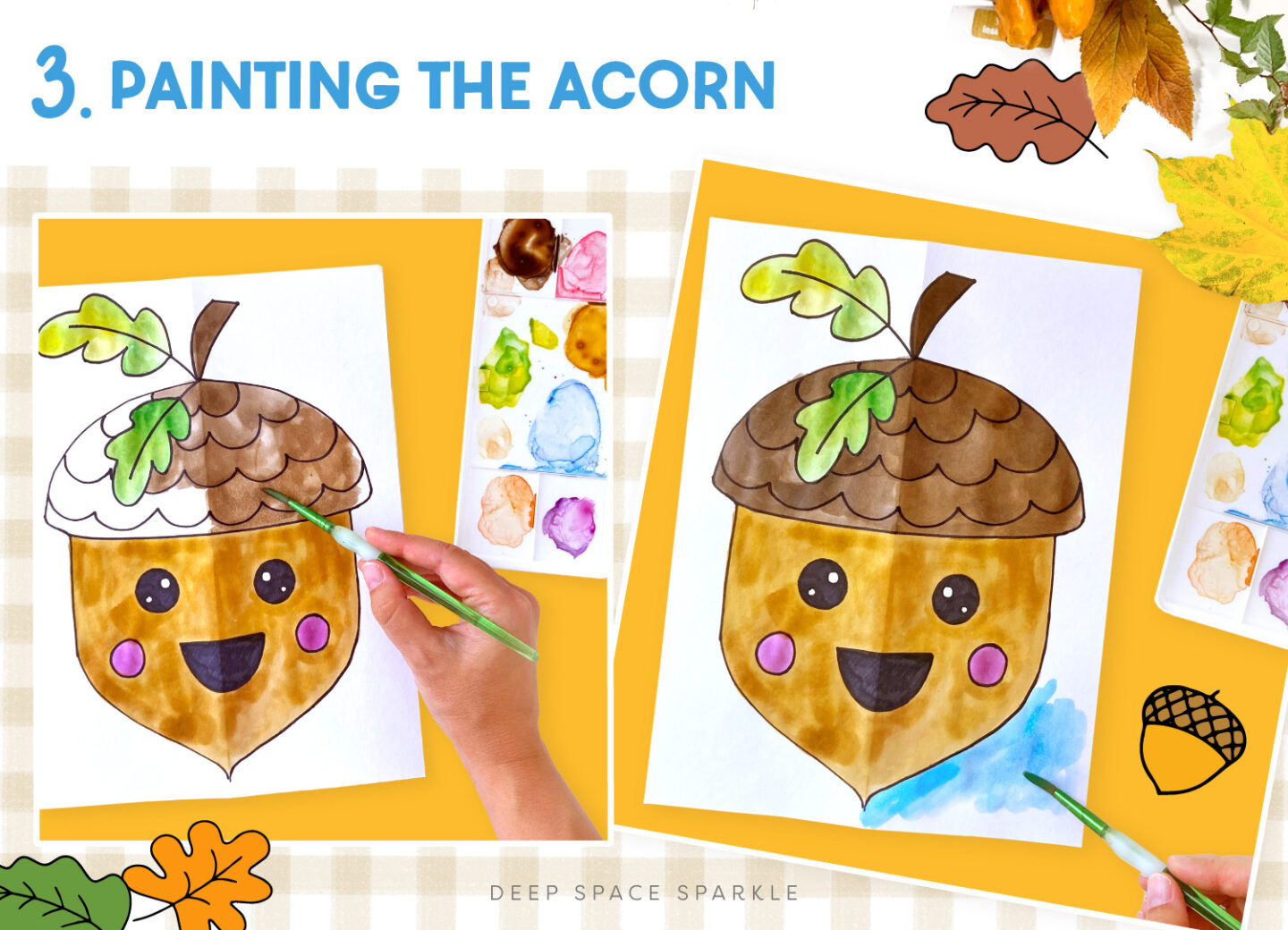 To help avoid any colors bleeding together, try painting one section first and then moving to another area of the paper so that there is a little drying time in between.
Once the paint is dry, add a few wavy white lines with oil pastel in the background for a fun, finishing touch.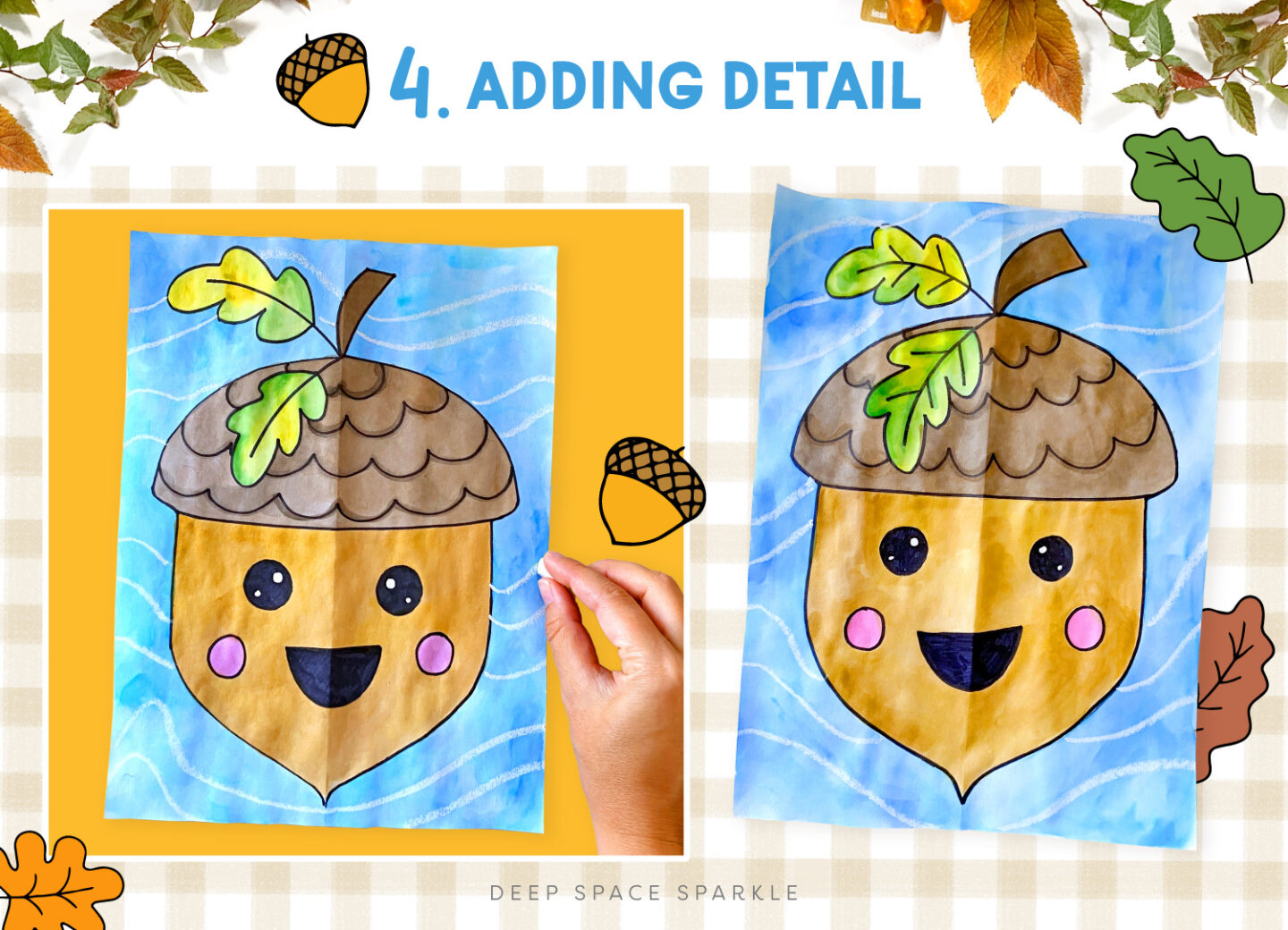 If you like this lesson, then you're sure to "FALL" in love with the more in-depth version that is part of our EASE Curriculum inside the Sparklers' Club.
Not only does it introduce additional painting techniques and a fun handout of additional facial expressions, but it's also aligned with Common Core and National Core Arts Standards AND includes step-by-step photos and instructions, corresponding assessment pages, vocabulary and a slide deck.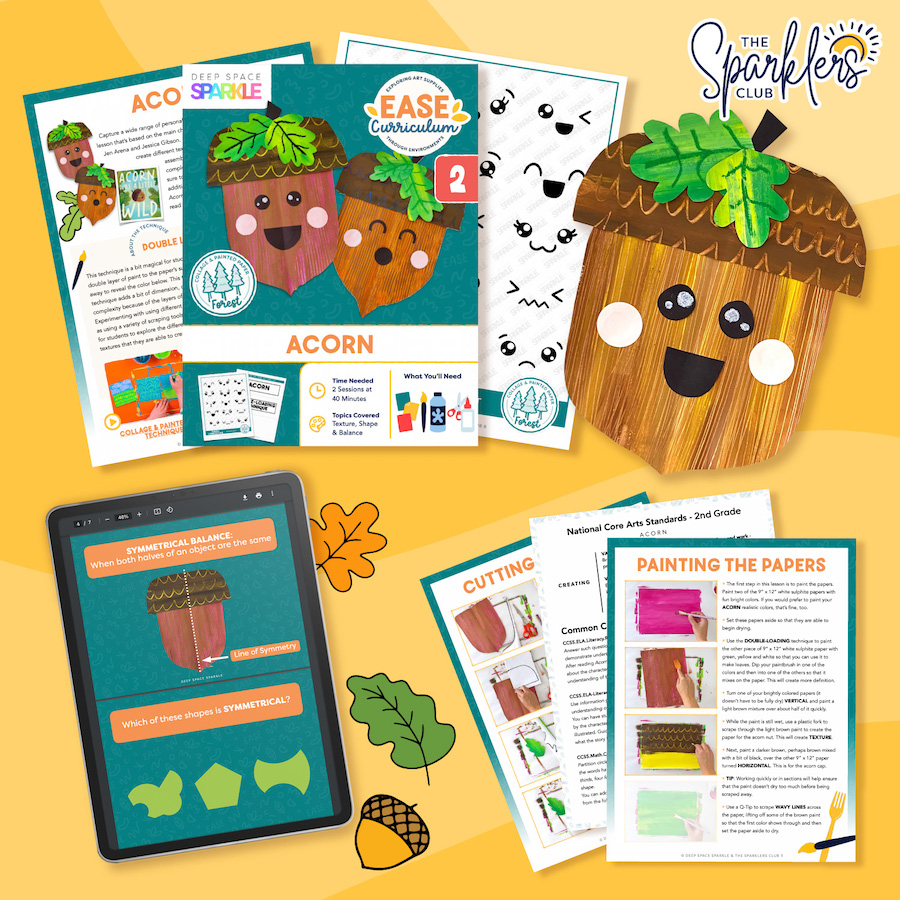 To join our amazing community and have access to the full Acorn lesson and many others, make sure to join the Sparklers' Club waitlist HERE.
Download the free Acorn Template below! Add your name and email, and we'll send it straight to you.