Here's an activity that's not only a perfect way to demonstrate brush control and paint mixing but get to know an amazing artist, Alma Thomas.
I've used this technique many times in a few different paintings (Van Gogh Starry Night, Byzantine Mosaics) and I love it more every time I do it. Alma Thomas developed this expressionist style of painting in her seventies and it has been a favorite for many art teachers.
To see Thomas' art and read about her impact, you can view a few pieces HERE.
Here is a time-lapse video of the process
You can find the full length Facebook Video HERE.
Download my mixing colors worksheet by clicking the yellow button below:
The project…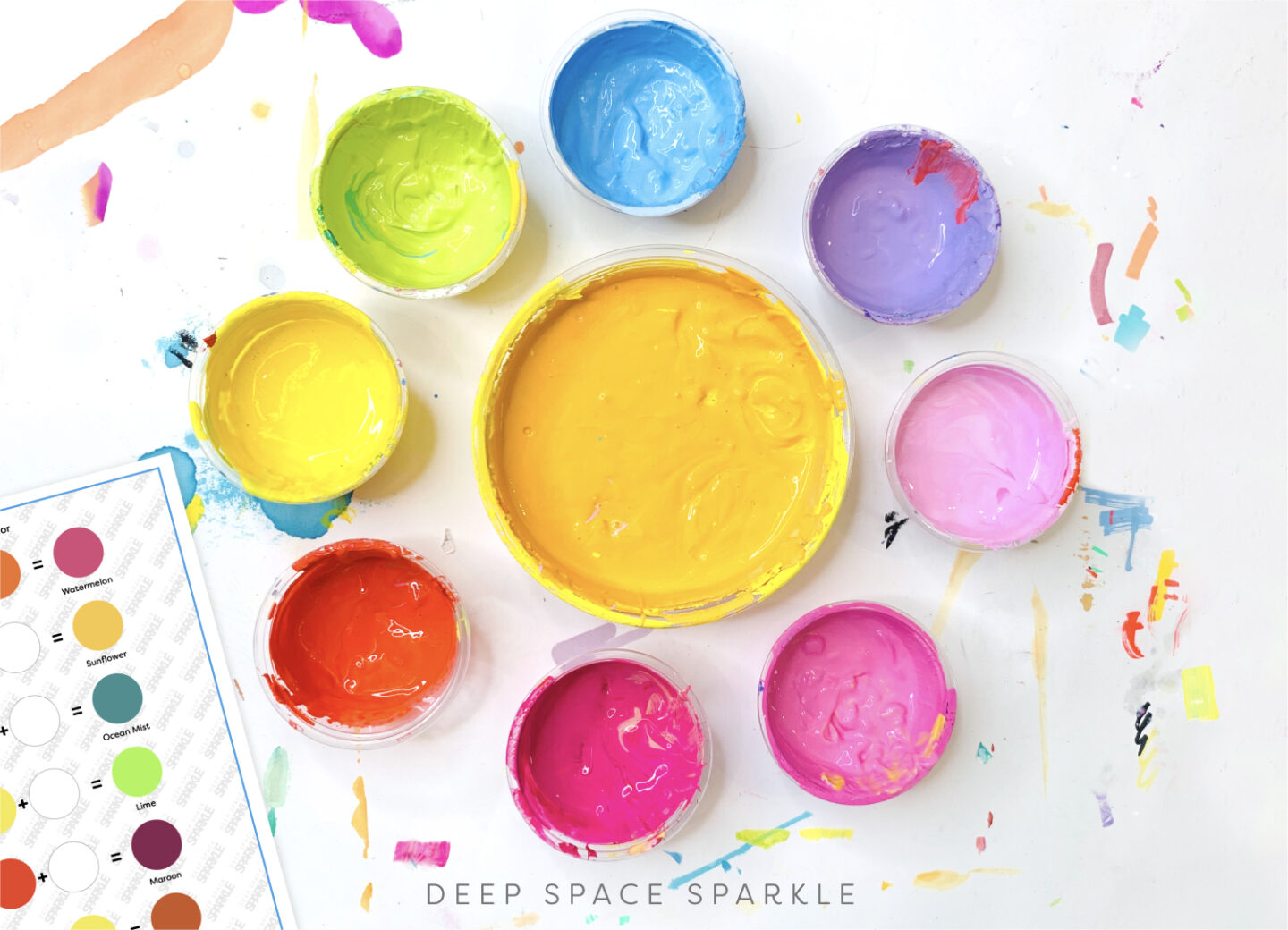 Start by mixing some fun paint colors. I'm using a combination of Crayola brand acrylic paints and premium liquid tempera. I'm using a combination only because it's what I have in my studio…just a random collection of paints that I had from various projects.
When mixing paints, be fearless with combining a few colors and don't forget to add some white to really make the colors POP!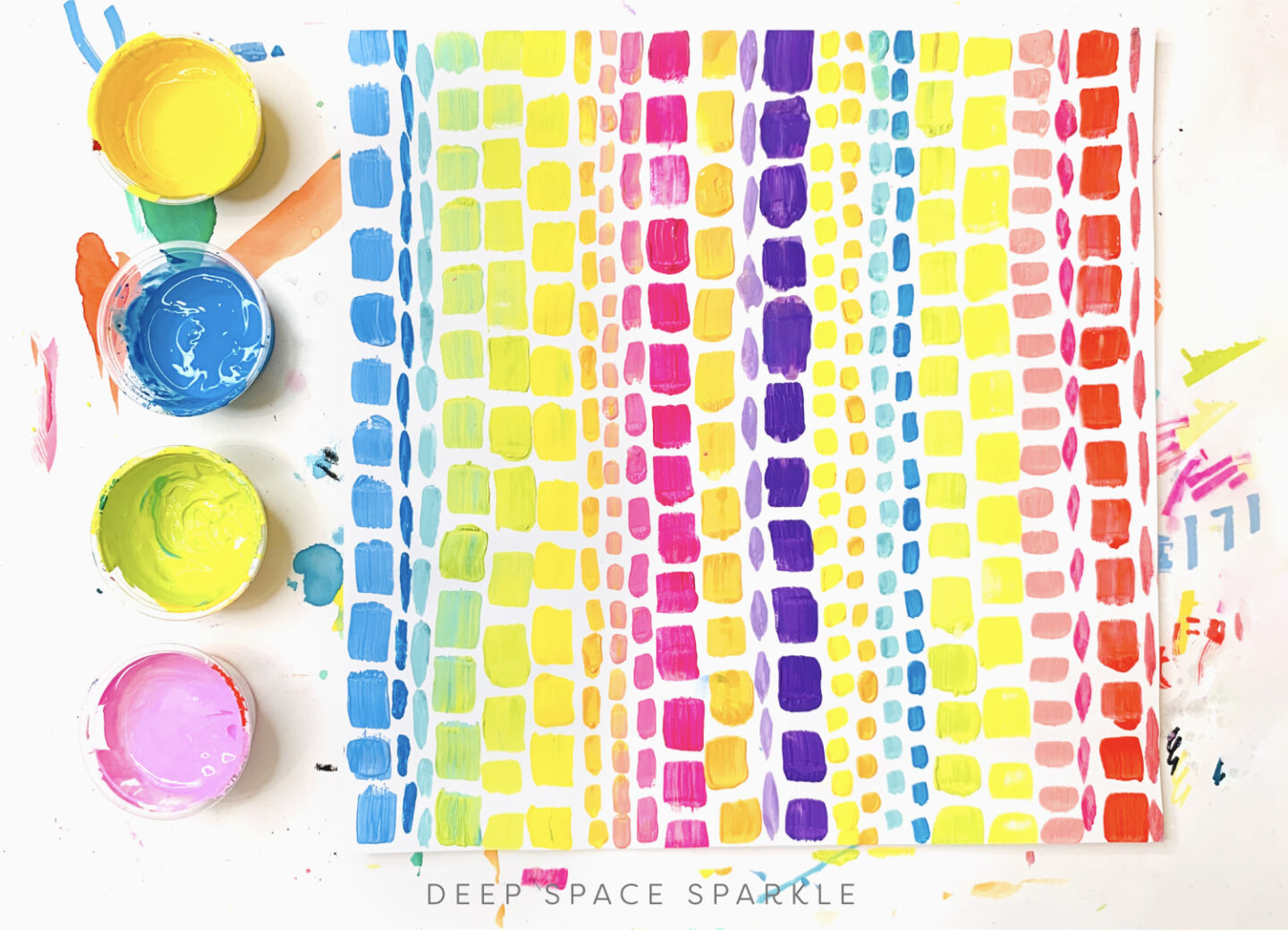 I cut my 12″ x 18″ white sulphite paper into 12″ x 12″ squares for easier management.
To make the vertical art as shown above, use 2 sizes of flat edge brushes (½" and ¼"). Start by dipping the larger brush into paint and making small marks. The idea is to get a feel for what the paintbrush does.
Tap the brush, slide the brush, use the ends of the brush…just have fun!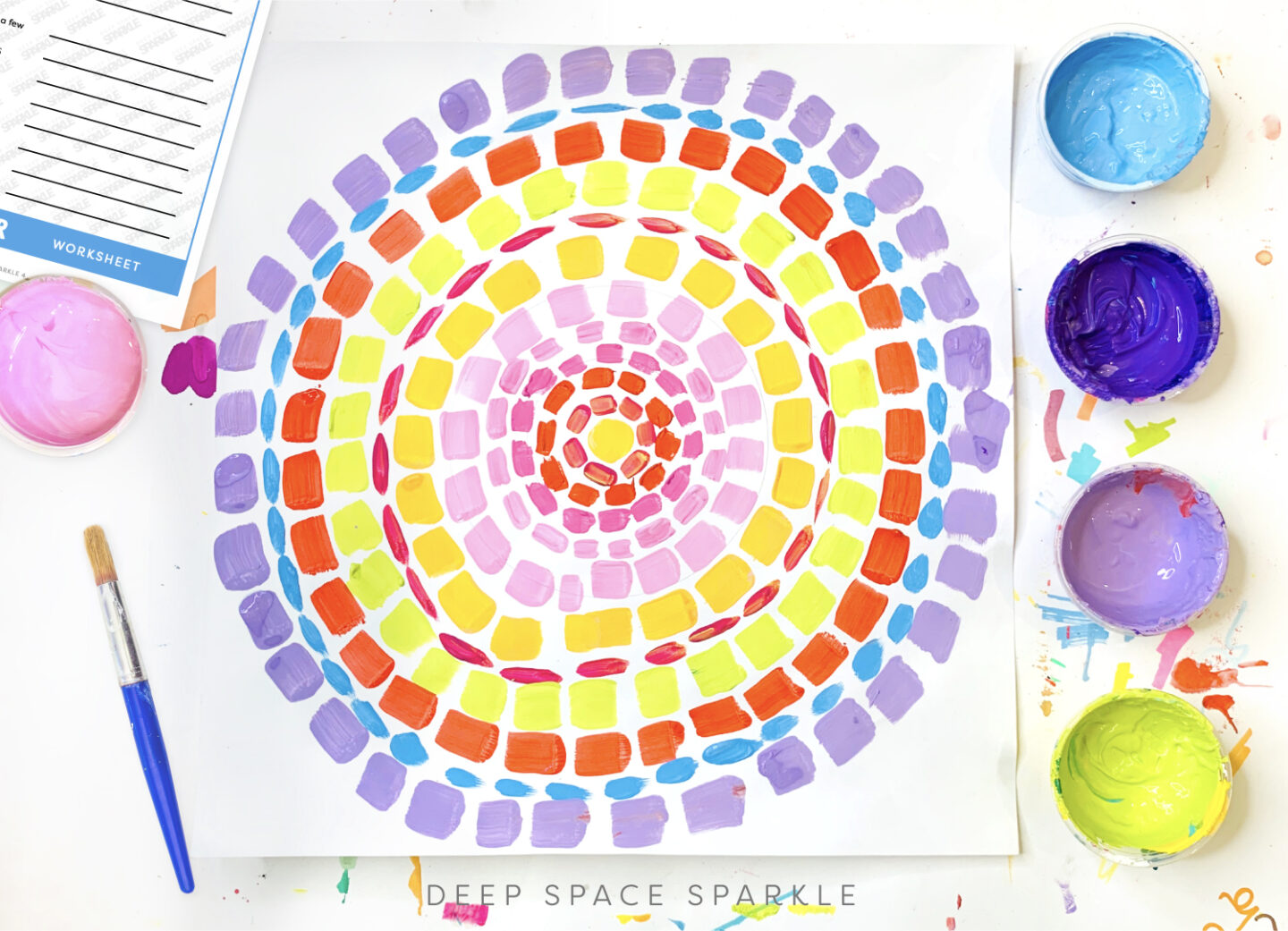 To make a radial pattern, use a small template for the center to ensure that the circle starts off well. Then just do the same.
Tip: start with colors that are close to each other on the color wheel. This way, if the paint is transferred on the two colors will blend better.
Also, take a break and clean your brush really well between a few of the colors. It really helps to keep the bristles smooth and flat so that the lines are cleaner.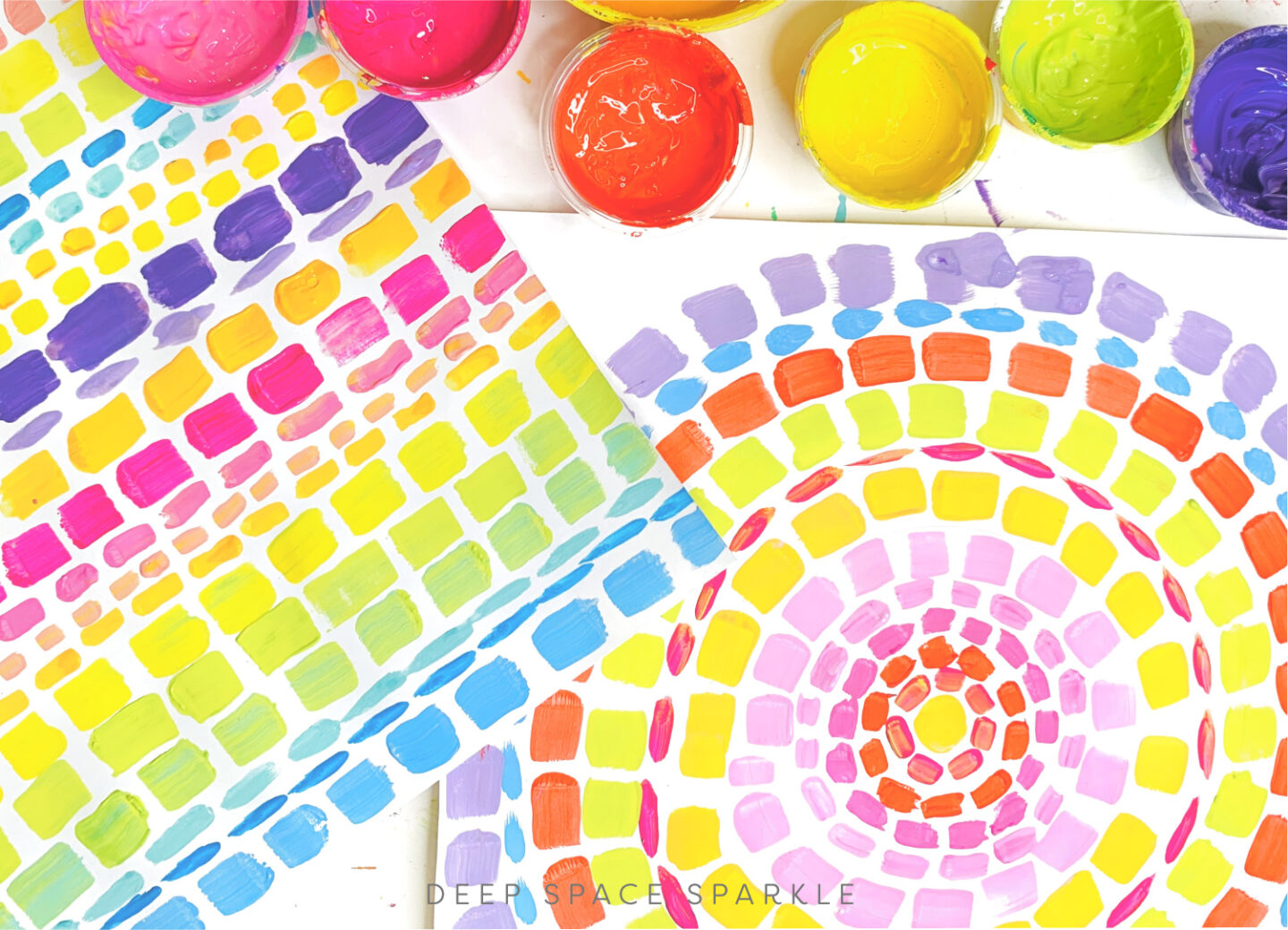 Let me know if you tried the activity!
PIN ME!