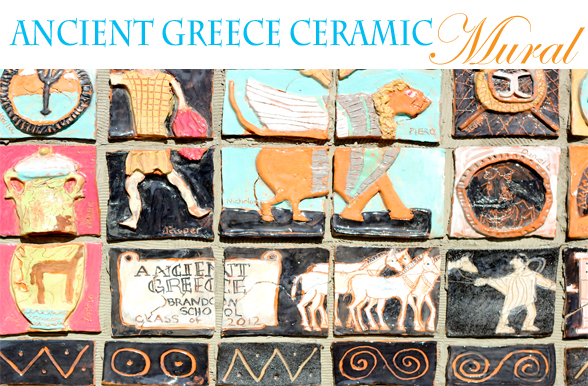 Capping off the 6th grade promotion festivities was the reveal of the annual 6th grade mural. This year we chose to do Ancient Greece, with many student's incorporating mythological creatures into their tile creations.
We used terra cotta clay to create our tiles. To save time and to take advantage of the sgraffito technique, we painted our underglaze directly onto the greenware. This is sometimes difficult as kids have a tendency to leave many fingerprints. But that's easily remedied with later touch-ups.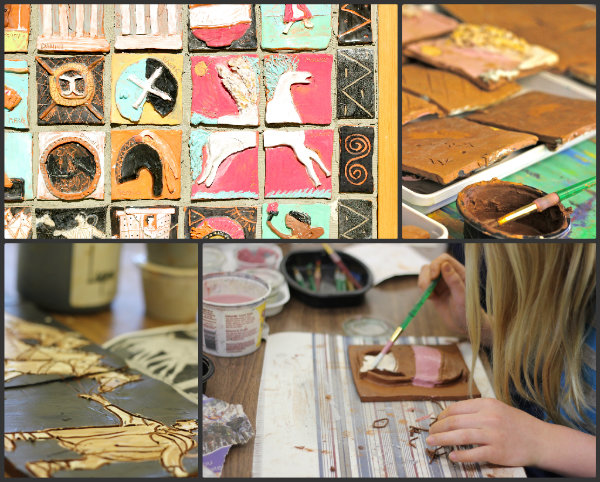 Our district supermen, Mike and Frank, did an excellent job of mounting the mural in seriously record time (perhaps a few hours before promotion?) and I video taped their entire process. I will be adding this segment to my Ceramic Tile Mural eBook. Anyone who has purchased this e-book in the past will receive this free update sometime later this summer.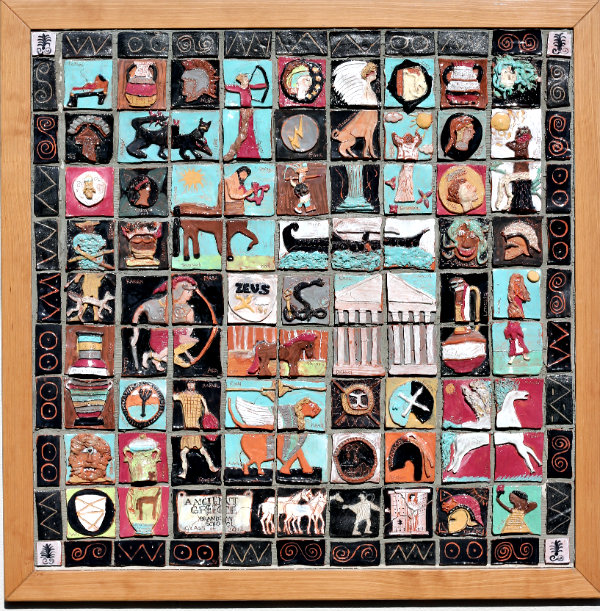 I want to congratulate all my sixth grade students for completing this wonderful legacy to our special school.
---
ARE YOU A SPARKLER? Over 300 art lessons are available inside the Members Club. Access to videos, resources & trainings for one low monthly fee.
CLICK THE IMAGE TO SIGN UP FOR NOTIFICATION OF OUR NEXT ENROLLMENT