Capping off the 6th grade promotion festivities was the reveal of the annual 6th grade mural. This year we chose to do Ancient Greece, with many student's incorporating mythological creatures into their tile creations. The students studied Ancient Greece in their homeroom classes, brainstormed tile ideas and eventually deciding on a single item to design into their clay tile. I helped the kids isolate the image in order to draw it on a square piece of paper. Some kids worked on individual tiles, while others teamed up to make a larger collection of tiles.
The tiles are cut from slabs of terracotta clay and the students transformed the clay to create our tiles. To save time and to take advantage of the sgraffito technique, we painted our underglaze directly onto the greenware. This is sometimes difficult as kids have a tendency to leave many fingerprints. But that's easily remedied with later touch-ups.
Every year the 6th grade class creates a ceramic tile mural as a gift to the school. It's really a beautiful legacy that the children leave and a beautiful reminder of their elementary school days.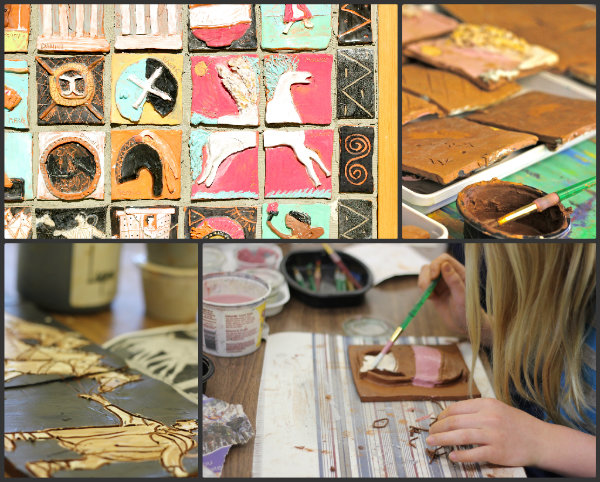 Our district supermen, Mike and Frank, did an excellent job of mounting the mural in seriously record time (perhaps a few hours before promotion?) and I video taped their entire process.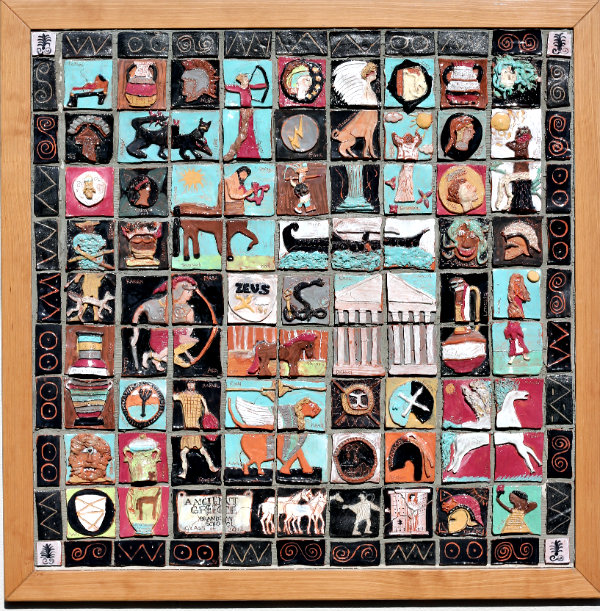 I want to congratulate all my sixth grade students for completing this wonderful legacy to our special school.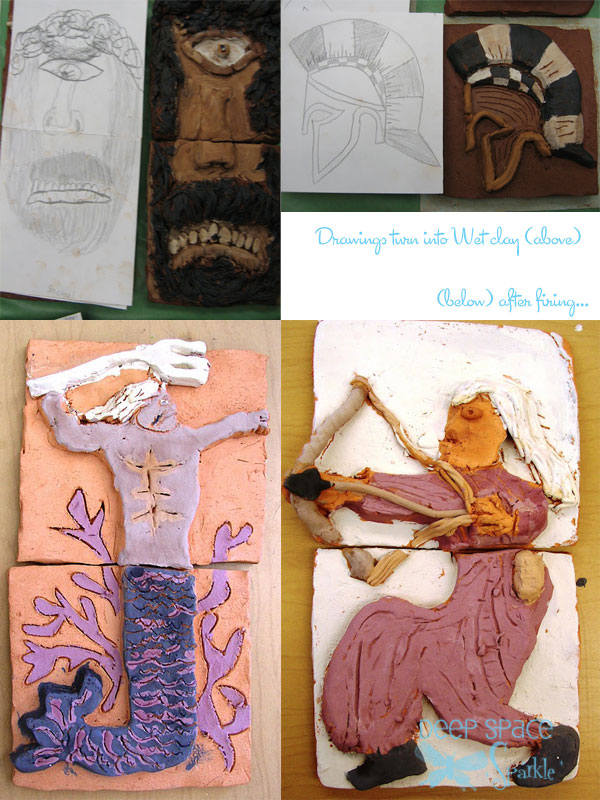 A Helmet and a Cyclops are featured below. Notice how well the students worked their clay pieces to resemble their original drawings. I especially like the Cyclops teeth–each tooth is a small piece of clay. The clay will lighten somewhat after the first firing.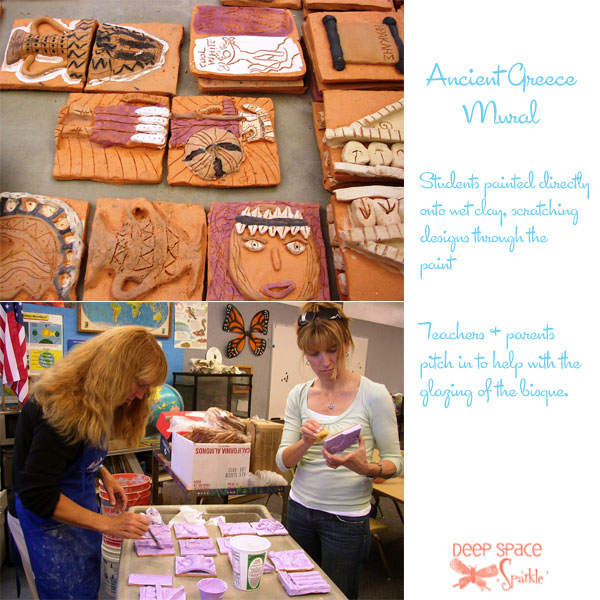 Parent helpers add the "purple" glaze which will be fired to create a shiny, glass finish on the mural tiles. This step can be done by the kids but it helps to have some parents around to ensure that the bottoms of the tiles are free of glaze (so it doesn't stick to the kiln shelf).
There are many steps to this type of project but it's very doable, even for the novice ceramics or art teacher. I was lucky to be an assistant to a fabulous ceramics teacher for my first few murals.