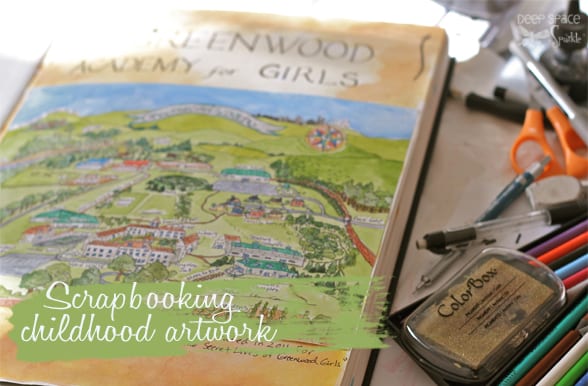 Any artwork that I did in elementary school art class is long gone. I remember a few projects very well, mostly the 3-D cities and marshmallow covered grapefruits that resembled igloos rather accurately, but there is no tangible evidence that either ever existed. Drawings that I did on my own at my kitchen table, however, were saved.
As a child, I drew all the time. There was nothing I wanted to do more than to be tucked away in my kitten wallpapered room and left alone with my Laurentian pencil crayons and my typewriter paper tablet.
That's all children need to have a creative experience: time, some type of marking tool and some type of paper. I did not have special drawing supplies or special art instruction. I simply drew because that is when I felt truly myself.
Have you ever been immersed in an activity where you have completely lost track of time? Or didn't have to think or struggle about what to do next? Drawing for me was complete joy. I couldn't stop my imagination. I see that same look sometimes in art class….when a child is completely wrapped up in creative energy…happy, producing…then I have to ring the clean-up bell. Dang it!
Art needs to extend into a child's home experience if that's what a child is inclined to do. That's where the real magic happens.
My imaginary world…
When I was a young girl around the age of ten, I created a school that later became Greenwood Academy. I developed profiles of 60 girls and created 5 years worth of yearbooks to document their athletic and personal accomplishments. Hundreds of pages of treasured drawings and records were stored in school notebooks and binders until this November. I wanted to archive my drawings, to preserve them in a way, for my daughter or whomever should want them later on.
I also thought it would be fun to document the story behind the drawings, like my formula for naming my girls, or why the school was strictly a grade seven-eleven school, so I added my own adult commentary to embellish my scrapbooks.
Removing these bits and pieces from the yellowing tablets, was an exercise in pure nostalgia. What fun to revisit my ten year-old self and have the memories of each drawing reignited. I remember drawing each one as if it were yesterday (and it was clearly not!). Want a peek?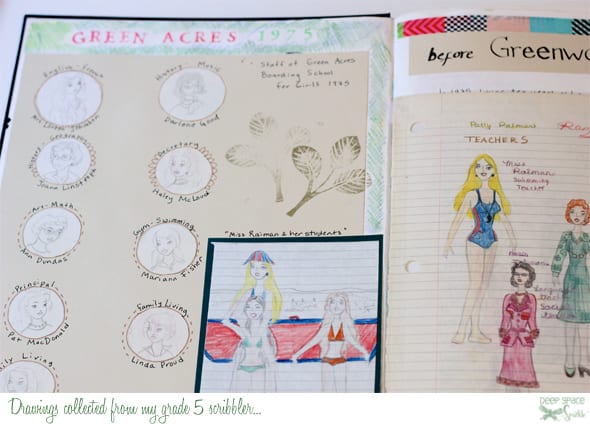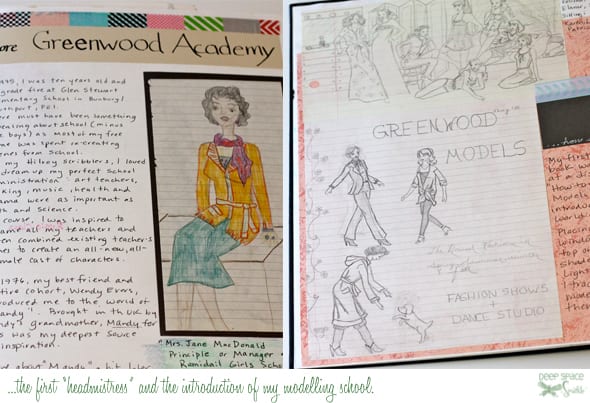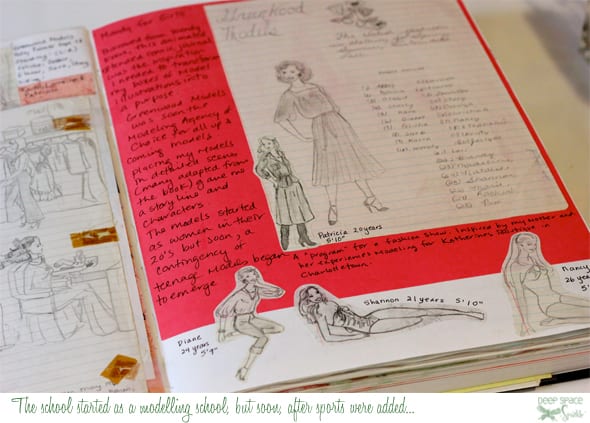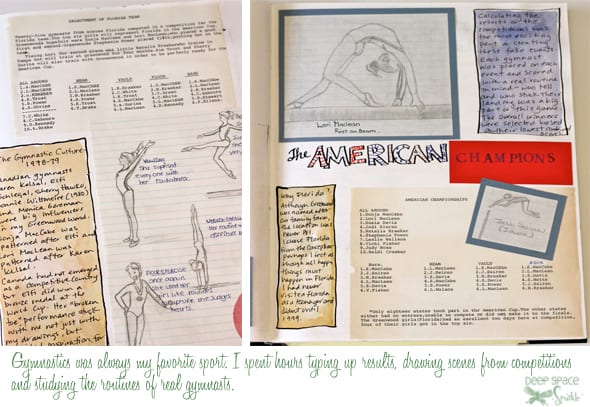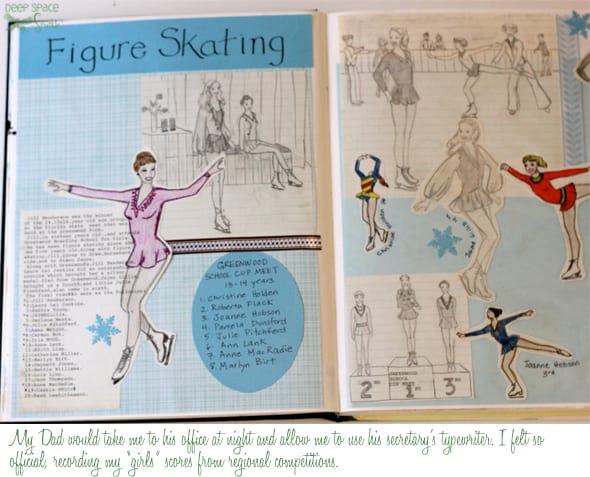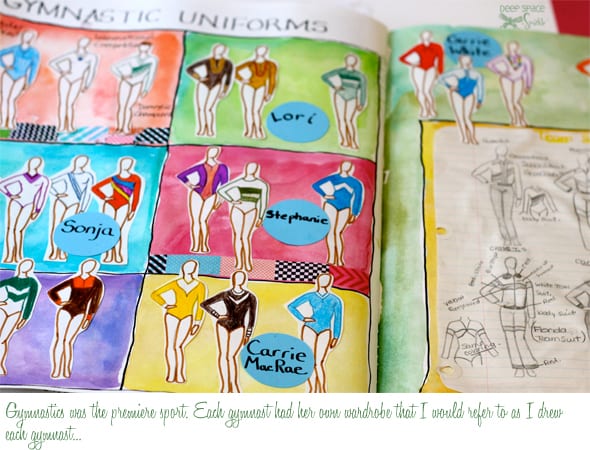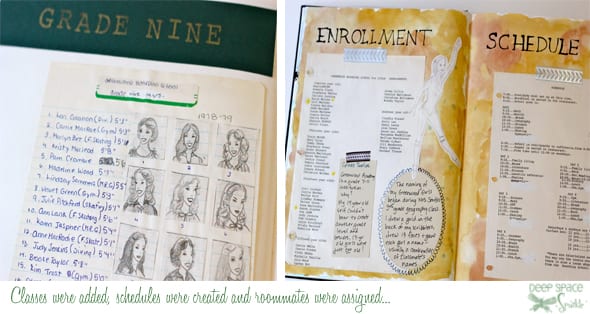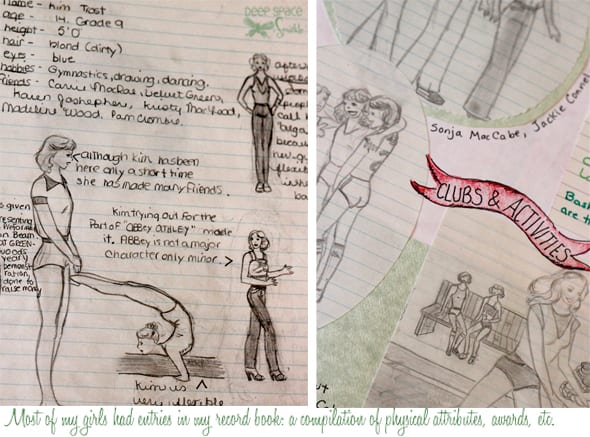 Here's what I did and what supplies I used:
Art supplies stores are a great resource for archiving old artwork. I bought a hardcover 11″ x 14″ watercolor pad. The pages are bound and beautiful. Perfect for a lasting memory.
Use rubber cement to adhere all drawings to the watercolor pad pages. Rubber cement is underrated. Not only is it acid-free but you can peel off the artwork if you need to reposition or remove. No tearing or damaging.
Use acid-free pens that don't leach through the paper. Uni-Ball pens are great; Sharpie's are not.
Add acid-free scrapbooking paper to define ages or grade levels but be careful not to buy paper that is too thick. I made this mistake. Now my book is bowing with the extra page inserts. If you do use paper to add weight to artwork or headings, just use them sparingly.
Colored pencils and watercolors are much better to help emphasize artwork and text rather than scrapbook paper. The results are more artistic and it helps keep the book from becoming too heavy.
I finished archiving Greenwood's first year into a acid-free sketchbook, now I'm ready to start on year two. Do you have any childhood art work that needs to be archived? Do you have a special way that you saved it?
---