A summer day without any specific plans turned into a delightful stroll along Santa Barbara's State Street with my daughter, Elly. First stop? The Santa Barbara Museum of Art bookstore. I love this place. It's a treasure trove of delightful inspiration, not to mention the best selection of art books in Santa Barbara. I have visited this store a few times before and each time I discover a few new books.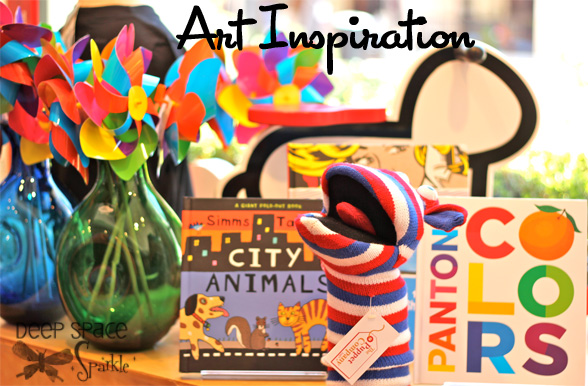 This time I picked up a very cool book, Robots: Spaceships and Other Tin Toys
. This book is filled with glorious images of robots, toys and spaceships which will undoubtedly morph into an art lesson in the near future.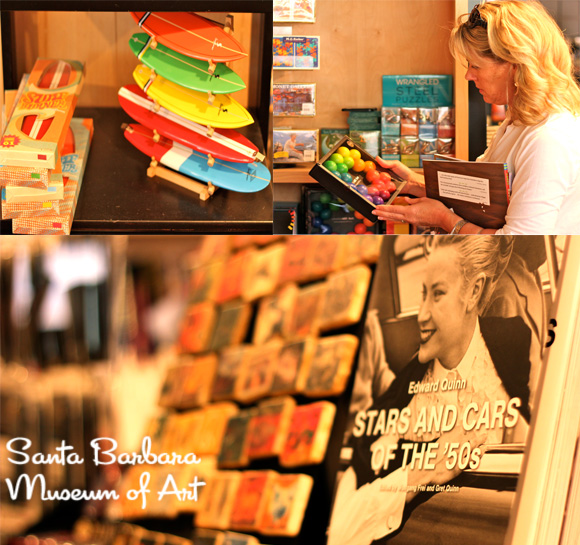 Elly is not a huge fan of books, nor bookstores for that matter, so I gave her the task of snapping some inspiring images. I admit that I was selfish, needing to distract her while I peruse the books, but the truth is, she is very comfortable behind the lens of a camera. Her images always have a slightly different perspective than mine and I love it.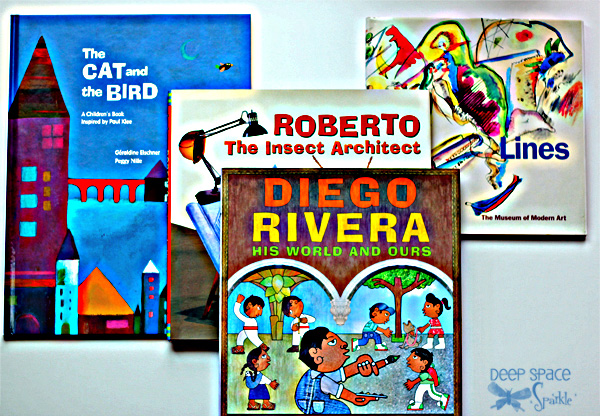 These are the books I bought. I can't wait to develop art lessons around these books, especially the book on Paul Klee and Diego Rivera. Both books have images that can translate very easily into impactful lessons and the story length is just about perfect–not too long and not too short!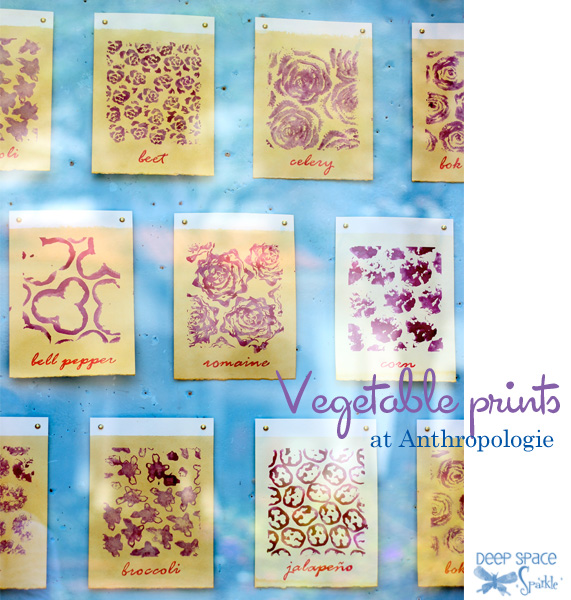 After the bookstore, we passed the most inspiring window display at Anthropologie. Vegetable prints! Every art teacher has done them but this display was pure beauty. I think I found my own summer art project.
Spending the day with sweet Elly is always a pleasure, so I bought her a cool pair of turquoise Converse sneakers. She looks adorable in them! They match her sunny disposition. I hope I can borrow them.
What are you doing on your lazy summer days?