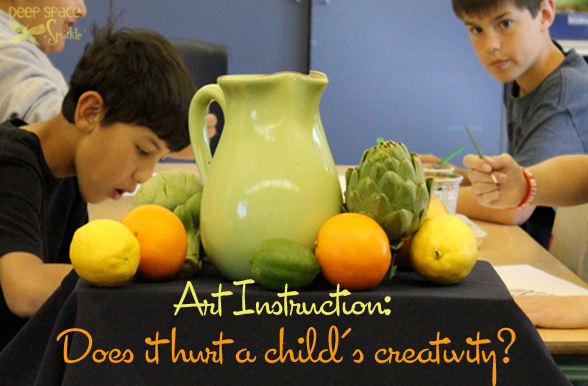 Every once in a while I receive a comment or an email challenging the methods I use to teach art. Why I would choose to do a directed-line drawing instead of observation? Or how could I possibly use a template in the creation of an art project? It stings at first but then I try to find the truths hidden beneath. Is there a better way to teach art? Am I doing all I can to nurture and respect a child's creative development? Unfortunately, the answer is yes, then no. There are always better ways to teach art and I would love to be even better at developing the artist within.
I know this as truth because after the end of each teaching day, I reflect. This blog helps with that. When I post a lesson for you, I only post what I feel resonated with my students. Sometimes I post lessons that don't work out so well. This helps with the process of understanding what works with children and what doesn't. But the real issue is, how and why do I come up with the lesson that I do?
The origins of my artistic focus
I was an artistic child. My mother was creative in the art of needlework and decorating, but my parents had more things to worry about than nurturing my art. And the truth is, they didn't have to do a thing. I could be creative and artistic without any encouragement whatsoever. I developed my own style, purchased my own supplies and escaped to my small table in my bedroom to draw, trace, color, snip and glue to my hearts content.
One day my mother took notice and enrolled me in a portrait making class at The Confederation Centre of the Arts in Charlottetown (my hometown). It was like I had stepped into art nirvana; easels, real art paper, brushes with long, wooden handles and paints in buckets! Oh, how excited I was. The instructor spent a long time going over placement of facial features and how to achieve the right flesh color. I soaked it up. The level of instruction was what I had been yearning for but didn't know it. I would have been supremely disappointed had the instructor set out paper and paints and said, "Paint to your hearts content!" I mean, I could've done that anywhere.
I believe that most school-age children love instruction and are eager to learn how to apply this instruction to their art. I see it everyday. They love the freedom to express themselves, but they absolutely love learning new techniques, drawing tricks and saving a few steps by using a template to get to the good stuff.
Who do I teach?
I teach children. All children. Children who are like I once was–creative and capable, children who have very little fine motor skills, children who are gifted but don't know it, children who are gifted and do know it and children who would rather be outside kicking a ball. Every child is different and every public school art teacher knows that every class is unique, too.
I don't believe there is only one way to teach art, so I try to come up with lessons that are varied and will appeal to all my different students. It takes careful planning and sometimes more work than I had planned for, but it's worth it.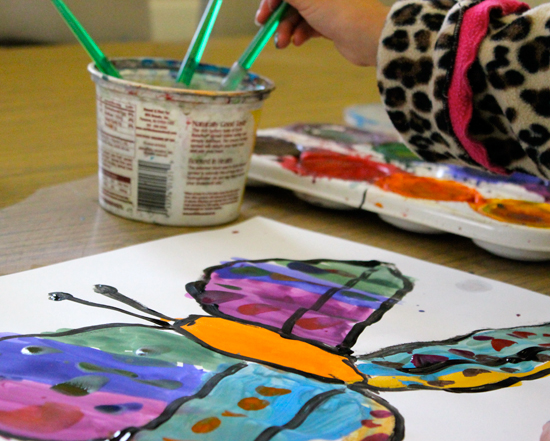 Only one perspective
Still, I am only one art teacher with one perspective. I often wonder after reading these comments, what makes a person so passionate about their perspective? Does certain art instruction really impair a child's creative growth? Am I missing something?
So, I ask my readers and everyone out there who may not like or agree with the practices of art instruction, what is the best way to teach art?
---
Download our free management, set-up, drawing & painting guide, to help you teach art from your home!