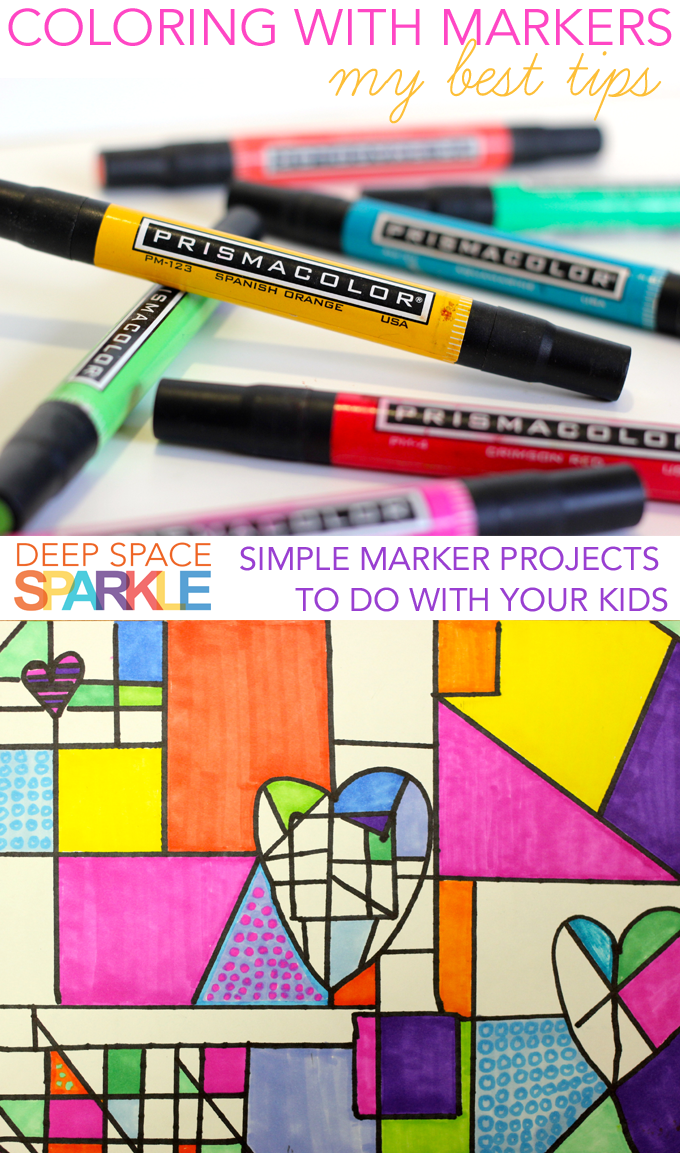 Using markers in the art room is by far one of the easiest mediums to prep for. I love how easy it is to set out trays then put them back into my marker drawer in less than a few minutes. No washing or sorting required.  But sometimes an art project colored with markers can look, well…you know…messy.
Teaching kids how to color with markers has been a one of my goals this year. I've experimented with different markers and different papers to see what works best for all grade levels.
This is what I found….
My Favorite Markers:
Prismacolor Markers are expensive but worth it. I had a little extra room in my budget this year so I bought six boxes of the 24-marker set. I originally intended them for my older students, but the results were just so amazing, I had to allow my younger students to use them.
They are double-ended meaning that one end of the marker is a fine point and the other end is a broad, chiseled end. Most of my students use the broad tip but the fine point is a bit easier to color with.
I teach my students to listen for the click when placing the cap on. Taking proper care ensures a few years of usage.
Crayola Markers have been my go-to markers ever since I began teaching. The broad tips are angled to deliver a thick or thin line. The best part of course is that they are inexpensive. In the video I actually say "cheap". I really should say inexpensive as they are not cheap. In fact, I've had my current classroom pack for over three years and they are still holding up well. They are great quality for the price.