My wee first graders splattered their way to a beautiful autumn collage. The process was fun (painting paper) and skill building (drawing, cutting and pasting). If you have pumpkins and squash available (fake or real), bring 'em out! The visuals really help the kids.
Supplies:
– Lots of white drawing paper
– Gold Tempera Paint or Gold crayons
– Autumn colored tempera paints (red, orange, yellow, greens and brown)
– Texture making tools (brushes, plastic forks, plastic cups, etc.)
– 12″ x 18″ black paper for background
– Scissors and glue sticks
– Pencils or crayons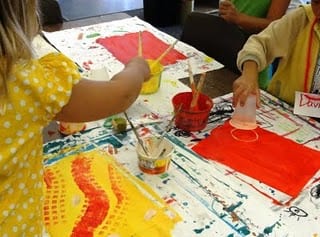 GETTING STARTED
The first step involves painting the paper. I pre-selected the paint colors and set 3-4 tubs of fall colors on each table.
When mixing the paints, keep in mind what colors you will need for the final product. Think pumpkin, squash, stems and fall leaves. Using a variety of texturing techniques, the kids created their paper.
Here's a tip: Ask the kids to lay down one color first, then they can add the coordinating colors for textures, etc.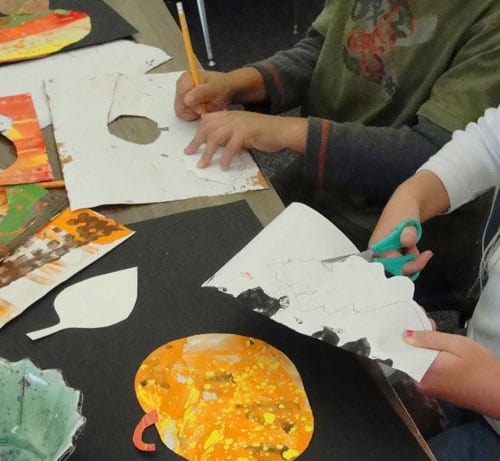 After the paper dries, demonstrate how to draw a pumpkin, stem and other types of squash. I don't use templates for this project because it just doesn't matter. Anything round, orange and has a stem will look like a pumpkin.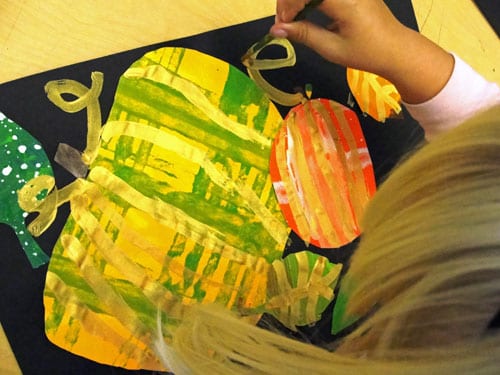 After the kids glue one or two pumpkins to a piece of black paper, they cut out leaves. I set out maple, oak and other leaf templates, but many kids drew their own. Whatever is easiest.
The kids really practiced a lot of cutting with this project! For a final flourish, I set out small containers of gold tempera paint and the kids added swirly vines and grooves on their pumpkins. So pretty!
Related Post: How to Make Painted Paper
First Grade Autumn Collages!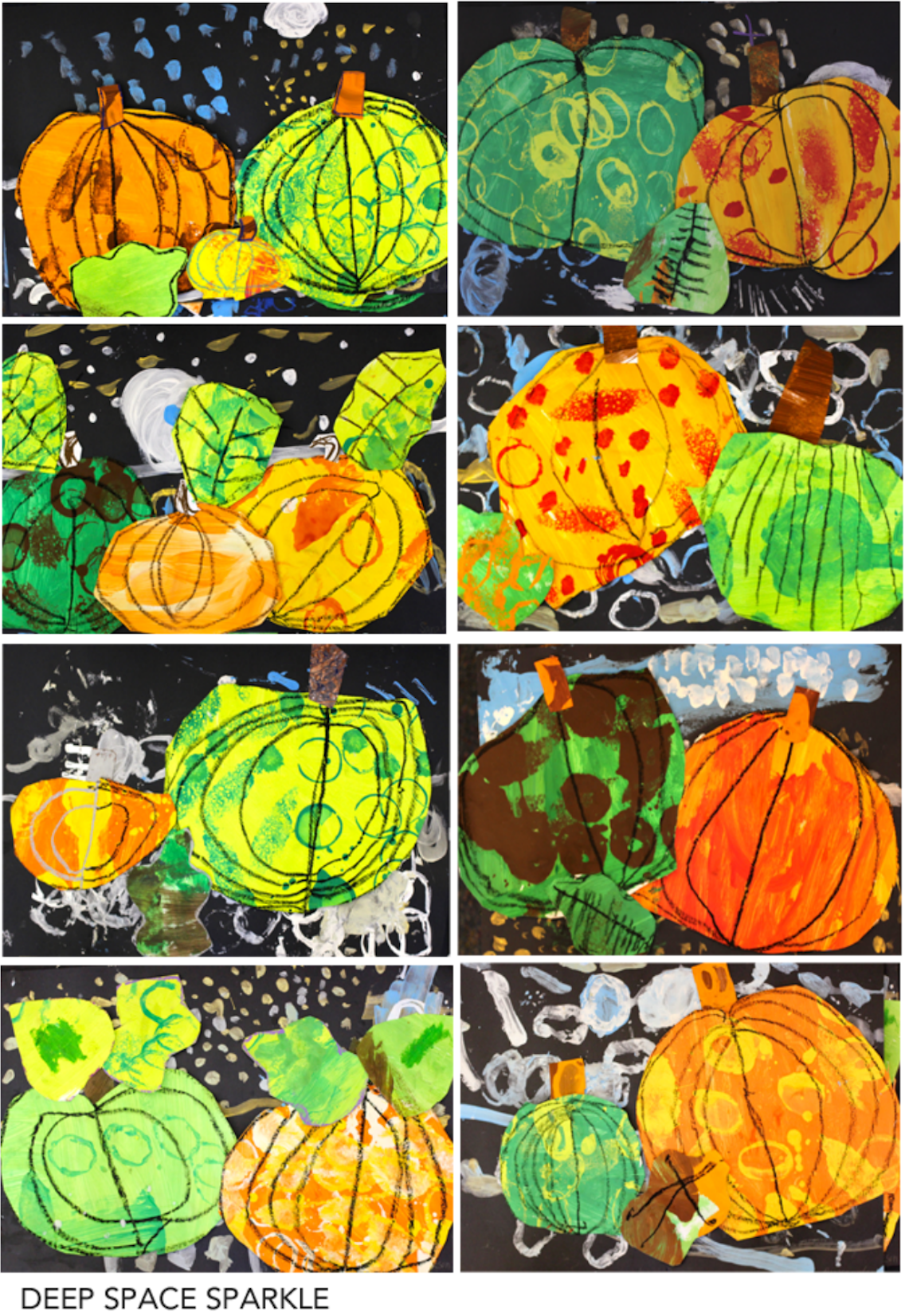 ---
Want more lessons for your fall art activities? Download this lesson guide by clicking the yellow button below and we'll send you a PDF on How to Draw a Pumpkin!