This lesson is a wonderful addition to you Black History Month collection of lessons. Children learn about the world of artist Ashley Bryan and his book Beautiful Blackbird, while creating a composition emphasizing cutting, pasting, repetition, balance and contrast. It's a good exercise in fostering fine motor skills as the students cut out the template and plan for how to arrange all of their pieces to have a balanced work of art.
Here are a few of my other favorite picture books to read to your students for Black History Month.
Watch the video tutorial here…
Click the yellow button below to DOWNLOAD the drawing handout for the Beautiful Blackbird template as well as this months February Freebie Pack. Add your name and email and we'll send it straight to you!
WHAT YOU'LL NEED:
12″ x 18″ white sulphite paper
9″ x 12″ black sulphite paper
Thin strips of colored paper
Bird & sun template/guide
9″ x 12″ yellow sulphite paper (for optional background)
SUN BACKGROUND
After reading and discussing Beautiful Blackbird by Ashley Bryan with your students, start by having the kids grab their sun templates (or paper plate) to make their sun.
Trace a semi-circle with yellow paper and cut with scissors.
Cut about 5 strips of long rectangles to make sun beams.
Glue the sun and rectangles with a glue stick to the bottom of your paper.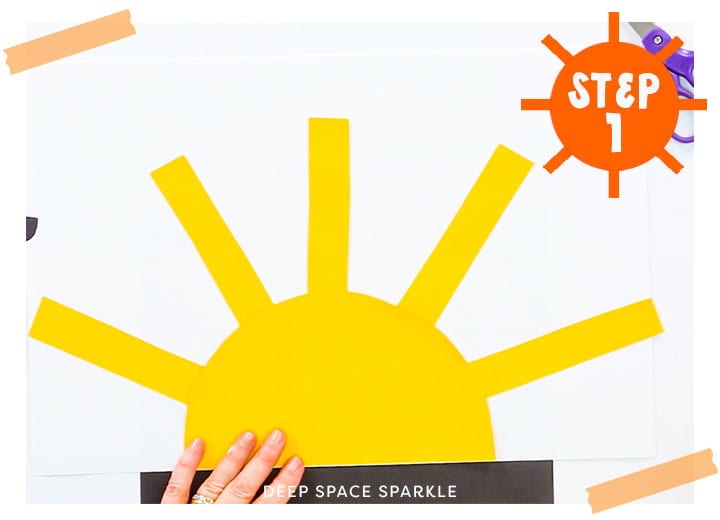 If your strips are too long and hanging over the edge, flip paper over and trip the excess strips.
BLACKBIRD
Photocopy the beautiful blackbird template onto cardstock, cut out and use as a tracer for younger students. Or, use the template or illustrations in the book to free draw the blackbird onto black paper with a light colored crayon or oil pastel.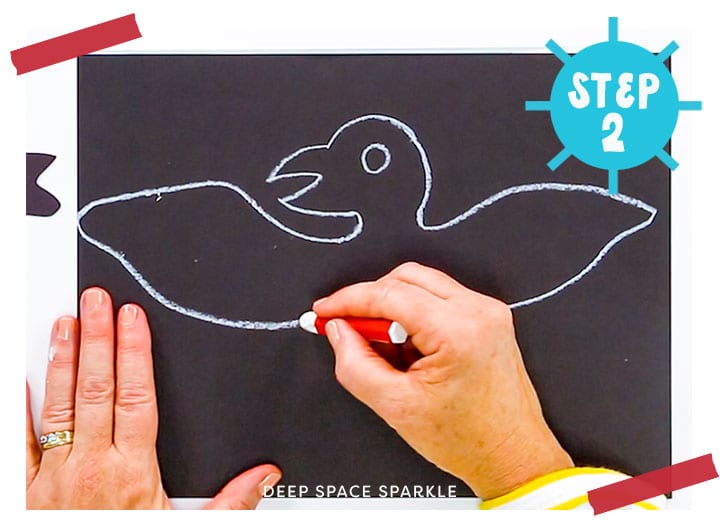 Cut out the bird and place on top of the sun. Glue it down when you are happy with the placement.
Tip: don't add glue all the way to the edge of the paper bird. You'll want to slip the colored pieces of paper under the edge of the bird.
ARRANGING THE SHAPES
Select the variety of colorful paper strips for the finishing touch. Glue it all together when you are happy with the placement and colors of your strips.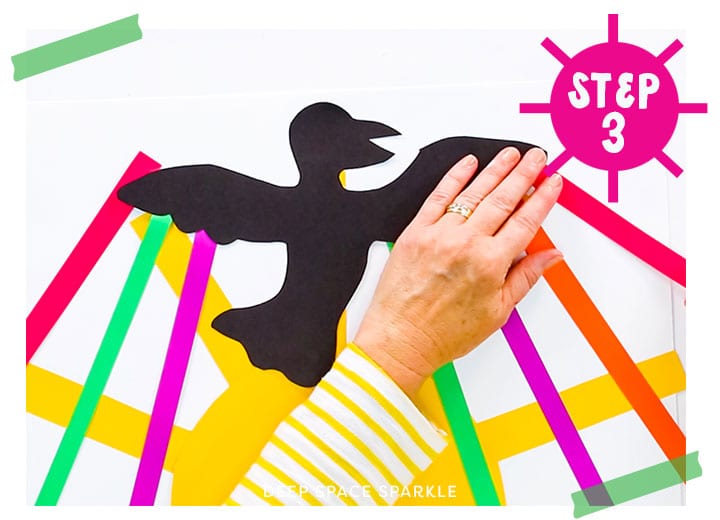 Lastly, just like the sun, if you strips are too long then flip over your paper and trim any excess strips.
---
Have you tried this lesson? I'd love to hear how the instructions worked for you or if you tried a new technique, comment below!
I created a detailed lesson plan within the Sparklers Membership Club where you can get a more detailed lesson plan including National Core Art Standards for 1st grade, an Assessment Checklist, full length instruction video and plenty more Black History Month art lessons to choose from.
For more information on joining, sign up to our waitlist HERE.
Click the button below to DOWNLOAD the February Freebie Pack for more fun art lesson you can use this month!
Pin Me!