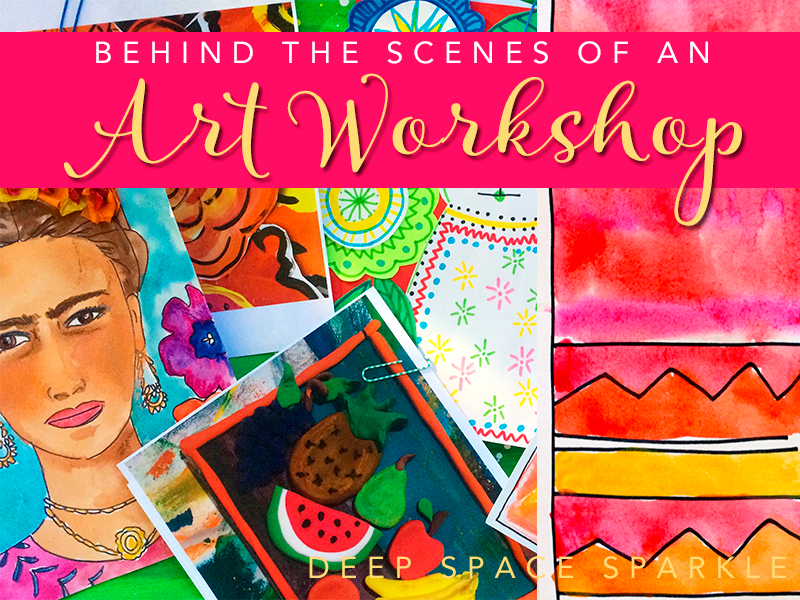 In 24 hours I'll be welcoming art teachers, classroom teachers, studio owners and parent to my 2-day summer art workshop.
It's too cliche to say I'm excited. It's more than that. This is what I love to do. Teach.  Inspire. Motivate. Create.
But behind the fun of planning the lessons and playing with the supplies, there's a whole lot of madness, mess and paperwork beneath the surface…
HERE'S WHAT REALLY HAPPENS…
1. The date you want to host your workshop is never available.
Like a wedding, if you want to plan a workshop that can accommodate more than 25 people, you need space. And space is always in short supply. And it costs money. I knew that I had to turn away as many people that attended my 2015 workshop, so doubling the room space was necessary.
I went from an easy-peasy set up at a large university to a big deal set-up at the same university. Bigger rooms mean more expenses, more rules and more paper work. And they mean that you need to work around their schedule and not the other way around.
The university had one weekend available all summer long;  the date in which I travel home to PEI and start my summer vacation. But vacations can be adjusted but not the university schedule! The room I secured is big, beautiful and comes with a bevy of staff to help you plan your event. Nice!
Lesson learned: Plan way, way in advance. If you want to host your workshop in a hotel, conference center or university, sometimes you need more than a year's notice. Just like a wedding.
2. People cancel and cancel and cancel….
One of the discouraging things about planning a workshop is all the cancellations. It's like hosting a huge party and everyone makes other plans. But the trick is to have a waiting list so that you can allow other folks to join the party when spots open. Also, don't take it personally. If you do, the joy of hosting a workshop starts to fade. And we don't want that.
Some conferences I have attended have a zero refund policy. You can offer your ticket to someone else but no refunds. that's hard but it also makes attendees really commit to the event.
Lesson Learned: Make sure to have a firm cancellation policy. If you are paying for food, this is especially important as food is one of the biggest expenses.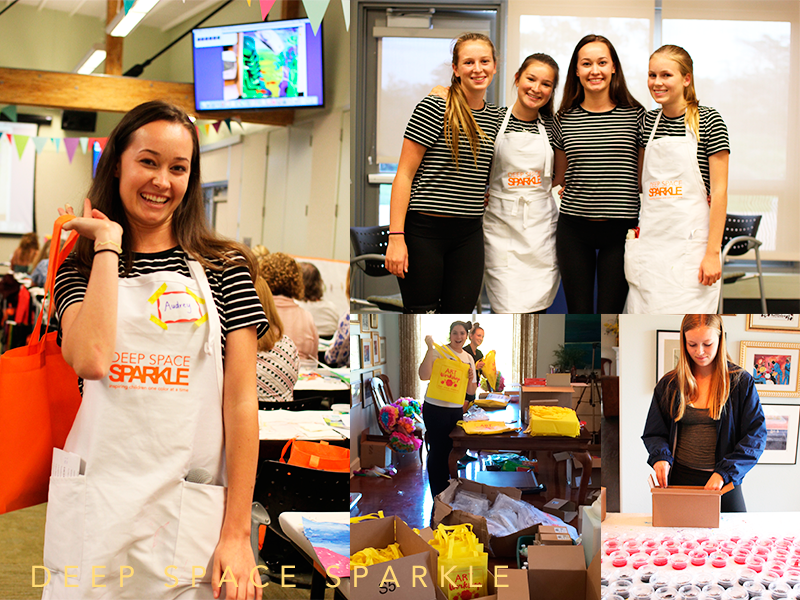 3. Students make the best helpers…
I love offering high school students a chance to earn some money.  This gives them a taste of working in an environment that offers a fresh take on a typical teenage job. At my workshops, they help set-up, decorate, deliver supplies, change water buckets, place artwork in areas to dry and clean-up. It's usually a fun experience for all involved.
Make sure to take advantage of their help before the day sorting supplies and packing swag bags.
4. Technology is your best friend…
Teachers are well versed in technology in the classrooms, so workshops should reflect that. If you have more than a handful of work-shoppers, utilizing screens, slide decks, and document cameras allows everyone to have a front seat advantage.
If at all possible, create a slide deck template for your teacher guests. This would include the best size ratio for your presentation screen, and would brand each slide with your workshop logo. This helps any guest teachers to drop in their images and directions that will flow with the rest of your presentations, creating a streamlined viewing experience for the attendees.
Of course, I didn't do this but it is something I'm planning to do for my next workshop.
Lesson Learned: Make sure to have a tech person on staff to handle all mics, slide show set-ups, etc. Something always goes wrong and you don't want to deal with this.
5. Despite nay-sayers, you are qualified to teach, lead and inspire…
Just when you are in the flow, gearing up to meet some of your best online friends, ready to give it your all, there are always a few people who think it's their responsibility to bring you down.
It never fails to stun me when art teachers (yes! Art teachers!) can be so negative, insecure and downright mean.
But here's what I do: I really think about what they are feeling. What position they must be in to deliver mean-spirited comments in a public forum and then just be thankful that I'm not like that.
That's it! Usually, when you realize that the only action you can take from negative responses is to reflect then move on, it's very freeing.
So yes. You might get some backlash for charging a fee to attend your workshop or charge for a lesson plan or online class, but you have the right to do so.
Stay strong, creative entrepreneur!
---
I recorded a podcast talking about who to plan your own art workshop. Have a listen HERE.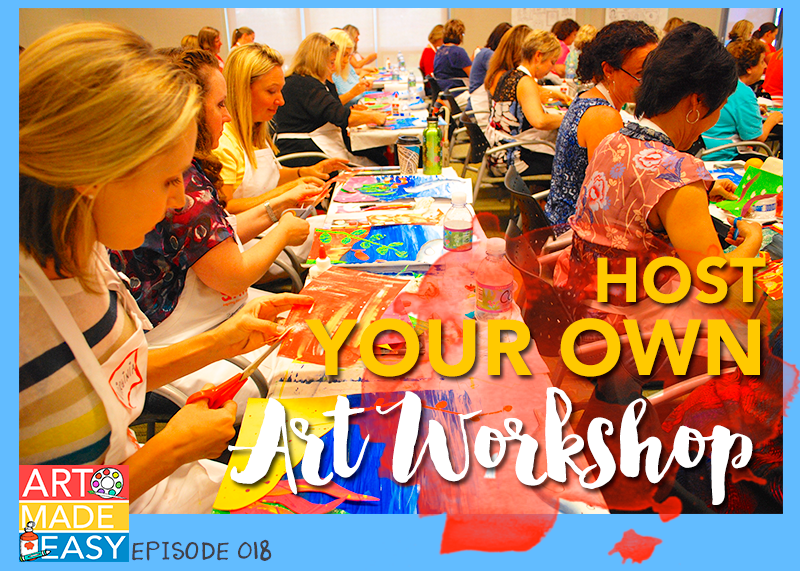 Have you ever hosted an in-person workshop or event? Any advice of information you wish you knew before starting out? I'd love to hear your experience….