BUG PAINTINGS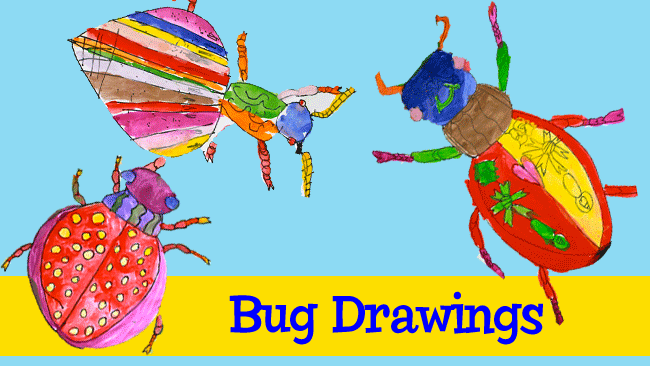 It is sometimes required that I visit a classroom to conduct an art class. Last year, my first grade students were treated to such a visit. I say "treated" because art is usually conducted in my art room but because of standardized testing rules at my school (no movement between classes), it was easier for me to walk to their classroom than vice-versa. I needed a lesson that didn't require too much prep but I really wanted to do a bug paintings lesson. I opted to use pan or puck tempera. They are perfect for stacking, sharing, and setting out.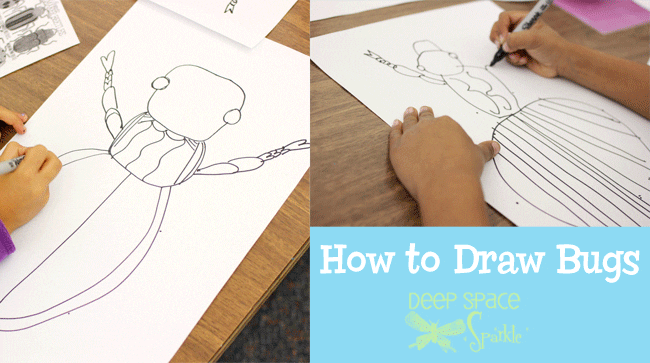 The kids sat on the carpet while I showed them the different parts of a bug and how one might attempt to draw such bugs. For first graders I like to add as much whimsy as possible because that's what 1st graders are good at.
We started with eyes, added a head, mid-body line and then the body and finally some crazy legs. The kids drew with a Sharpie, but you could use a black oil pastel, black paint and crayon or even a pencil (but that's my least favorite option and here's why). I used 12″ x 18″ white sulphite paper.
After the drawing was complete (about 20 minutes), I placed trays of tempera cakes on each table and allowed the children to paint as much or as little of their bug. The drawing is really amazing on its own, so if you opt to leave it as a line drawing (without color), it would be a great option to place the cut-out bug on a colored sheet of paper.
Another option would be to color with crayons, oil pastels or markers. The choices are unlimited!
Here's what my first graders did….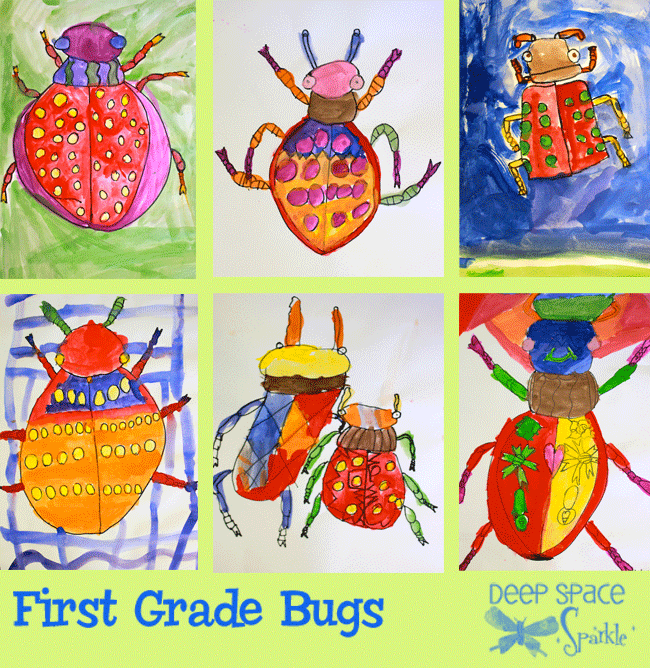 ---
Teach art from a cart? Download this free checklist guide by clicking the yellow button below and learn why this lesson is a great and easy choice!