BUTTERFLY PAINTING ART LESSON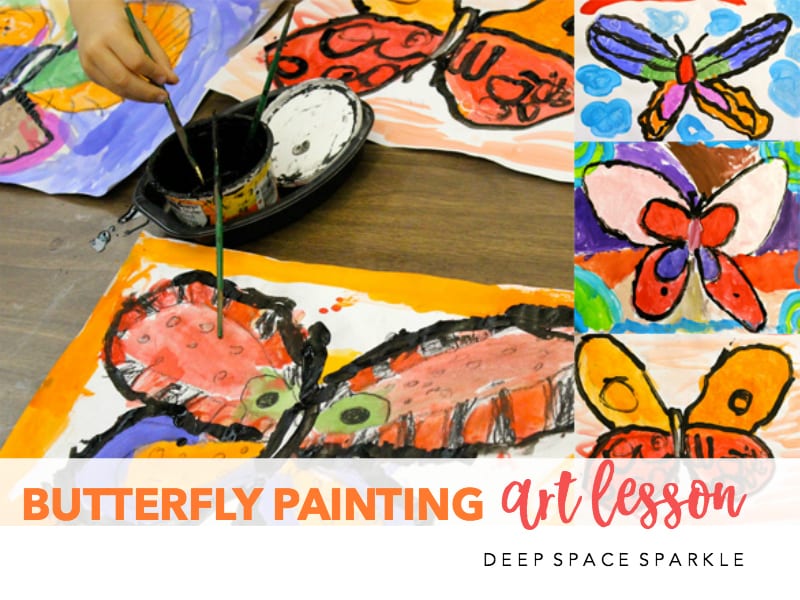 A trip to the local Monarch Butterfly Preserve is an annual field trip for our kinders. After they returned, a butterfly art lesson reinforced all they learned about these beautiful creatures.
I posted pictures of Monarchs (and a few other colorful varieties) on the white board and spoke to the children about butterfly body parts. I photocopied a few detailed pictures of butterflies, so the children could identify the scale of the wings compared to the size of the bodies. I found some old miniature popsicle sticks in my art cupboard and although I have never noticed or used them before, I figured they would be a perfect starting point for the children's drawings.
The kinders traced around this little stick just to get an idea of how big to draw the body (not too big!). Then, through observation, the children drew the top wings and then the bottom. They noticed how the bottom wings appear to start from the middle of the top wing and not the body itself. After studying the photographs in more detail, children used their knowledge of symmetry to create patterns on both sides of the wing. They did AMAZING.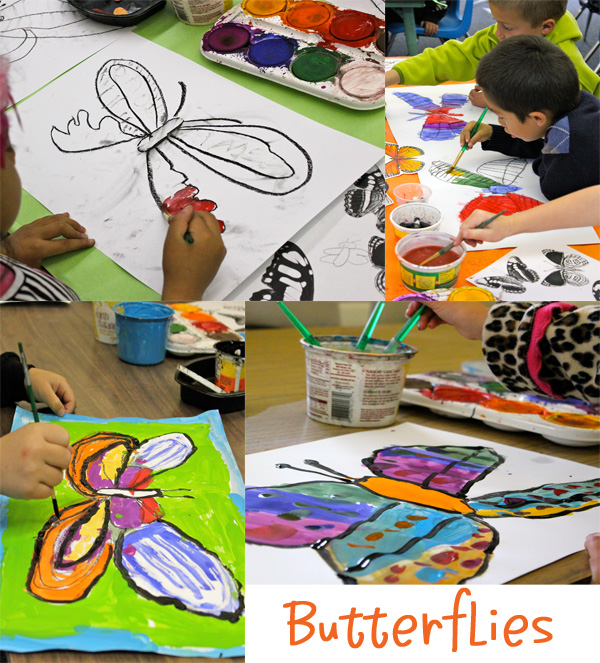 I placed trays of tempera cakes on each table. Although I love the ease of tempera cake, I'm starting to feel that the cakes leave too much of a chalky film and are not nearly as vibrant as liquid tempera. Does anyone else feel that way? So for the background, I pulled out my handy tubs of tempera paint and offered them to use.
Children dew their butterfly painting with black oil pastel and used the tempera to paint the butterflies. I didn't give any instruction for the background other than talking about using a contrasting color. For the final details, black paint was used to trace over all oil pastel lines.
Didn't they do a wonderful job on their butterfly paintings?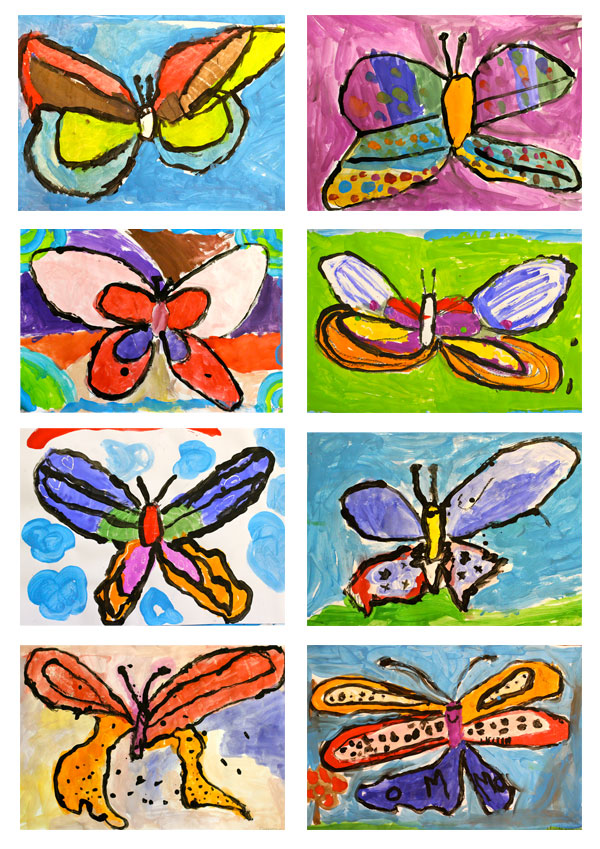 Click HERE to be taken to our library of more nature inspired art lesson and projects for your art room!