The students at Brandon School chose the theme "California produce" for their annual ceramic tile mural project. The mural is created each year at the school and allows the 6th grade students to create their own legacy. It's a wonderful reminder of their elementary school years.
The students began the project by first drawing their chosen California produce onto a 5″ x 5″ piece of paper, then turned the one-dimensional drawing into a 3-dimensional tile by pulling, attaching, molding and texturing.
Most kids really got into this tactile art project and created beautiful, realistic avocados, husks of corn, bunches of grapes, cherries, artichokes, Meyer lemons and naval oranges!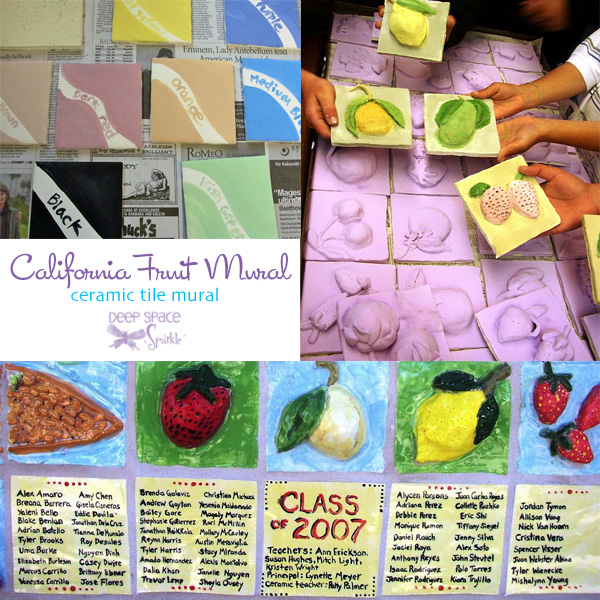 ---
ARE YOU A SPARKLER? These lessons and over 300 art lessons are available inside the Members Club. Access to videos, resources & trainings for one low monthly fee.
CLICK THE IMAGE TO SIGN UP FOR NOTIFICATION OF OUR NEXT ENROLLMENT