My second and third graders created this beautiful winter Cardinal art lesson, but it would be appropriate for fourth grade as well. It's very easy considering how stunning it is. Download my handout below for the instructional guide to help make a quick demonstration on your whiteboard for the kids to get drawing!
Watch the video tutorial here…
WHAT YOU'LL NEED:
12″ x 18″ white sulphite paper
Light blue, black, red, yellow and white tempera paint (Optional: metallic blue)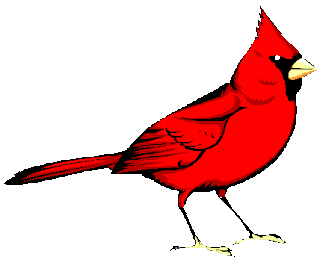 DRAWING THE CARDINAL
This is the picture I sourced from the internet as an example of the cardinal. It's not necessary to draw the entire body, just the head and neck area. Have the children use a light colored oil pastel to draw with.
Start by folding the paper in half to make a crease going horizontally on your paper. Have the children place their hand above the line near the top and middle of the paper and draw a dot for the birds eye.
Then, draw the beak. Once the beak is in place, it's easy to draw the cardinal's crown and head. After drawing the entire bird, draw branches and lines for twigs.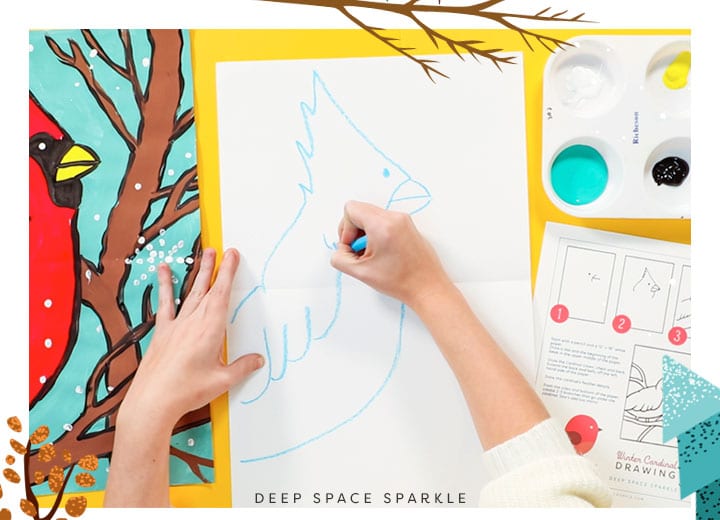 PAINTING THE BACKGROUND AND BIRD
Set out the light blue paint and paint the background first. This takes the most time; painting carefully around the feathers and twigs.
Try teaching the children the smoothing technique for this part of the project so that their paint doesn't create big blobs or pale areas throughout the background.
After painting the background, paint the red cardinal, then the yellow beak, brown twigs and then finally, the black mask and outline.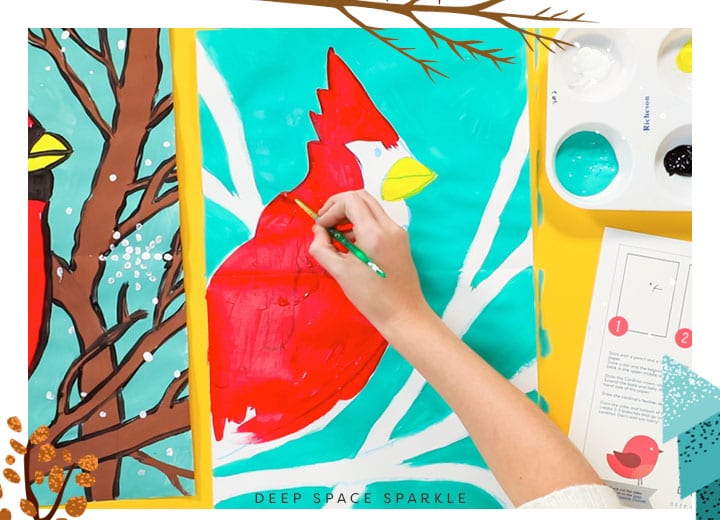 FINAL STEP
Use the white paint and Q-Tip to add a dot for the eye. Create snowflakes throughout the project to make the whole piece stunning!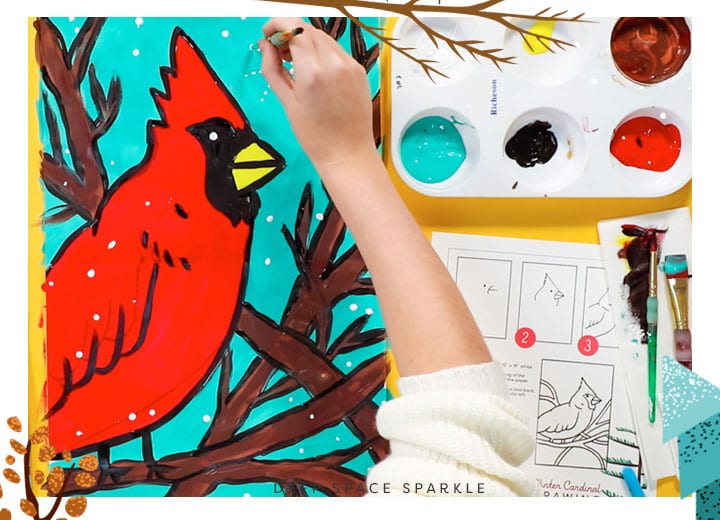 Download my Winter Cardinal step-by-step guide from the December Freebie Pack below…
Second and Third Grade Winter Art Cardinals…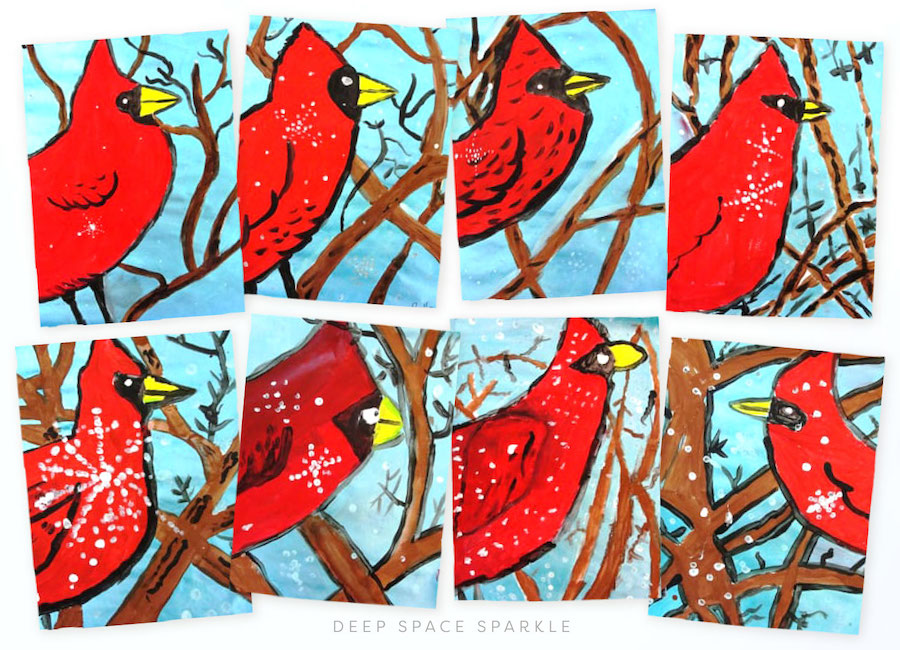 Click HERE for more Deep Space Sparkle winter art lessons.
Note: I believe this idea originated from the fabulous Painted Paper Flicker Stream, although it may have come from a link. I'm terrible at organizing my bookmarks, so I apologize to the creator of this beautiful lesson.