I've always wanted to try these leaf bowls but was never really sure how to do them. Lori over at Fun Art for Kids provided the inspiration and the know-how. I ordered the Colorburst under-glaze as per her instructions, and I loved the results. Definitely worth the bucks. Thanks Lori!
If you want a detailed, photo tutorial, consider checking out my Easy Clay Project art booklet. It will give you step-by-step instructions for this project plus many more.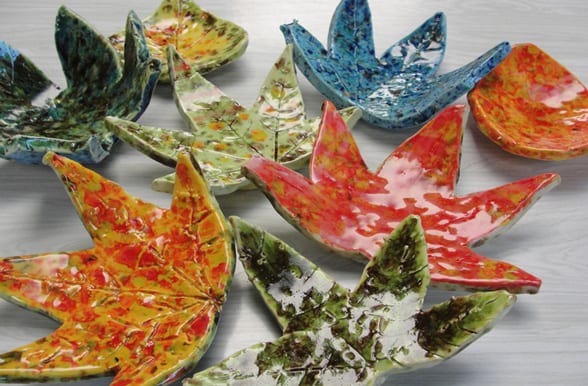 The best time of the year to make these is in Fall, so start gathering some leaves!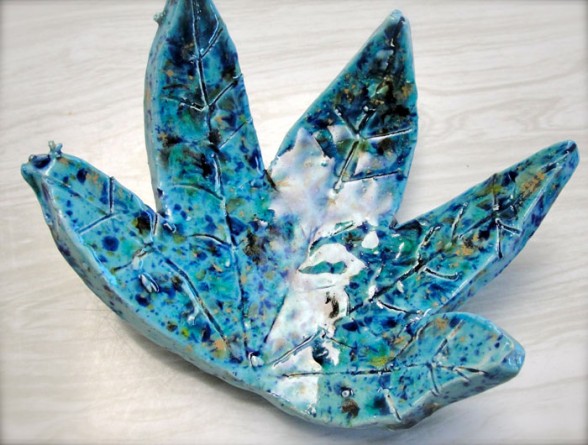 The Colorburst Glaze is yummy. Don't you just LOVE this blue?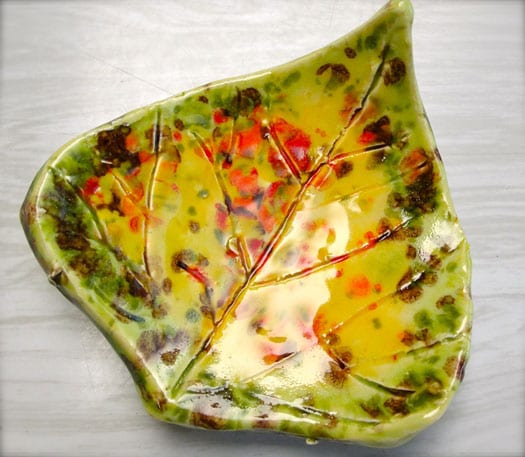 The 4th grade teachers wisely saved these little beauties for holiday gifts for the parents. I use one of my samples as a tea bag holder and the other to hold push-pins. Love these bowls!
---
Want a free download to another Deep Space Sparkle ceramic lesson? Click the yellow download button below and we'll send you a PDF lesson plan on how to make a ceramic snowman!