I search for as many clay project ideas as I can. For some reason, I need the security of knowing that another art teacher has tried the lesson and was actually successful. This is one such lesson. Pulled from the pages of Arts and Activities magazine, Donia Lilly from VSA Arts of Nevada in Washoe County, invented these little guys. Thanks, Donia!
CREATING THE TURKEY
We started with a pinch pot from a generous size ball of clay. I used kiln-fired clay but air dry clay is fine as well.
Begin by making a pinch pot and then pull clay up from one end to create a tail. You really do need enough clay in order to "pull" the tail.
Pull some clay from the other end to make a small head. You can add clay here as well. Just make sure to attach well and use slip. Extra clay was needed to add a waddle and wings.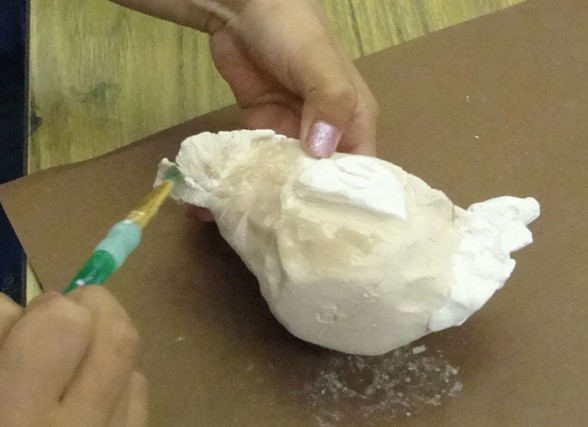 We painted with "colorburst" underglaze mix with regular underglaze. Turkeys were fired twice: once after the clay dried (10 days or so) and again once the glaze went on.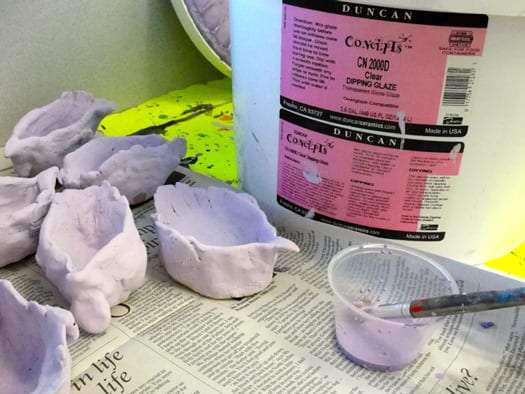 I think these little turkeys would be perfect for some nuts or candies. One student said that his turkey would be perfect as an egg holder. Cute, huh?
For more ceramic projects, check out my art booklet Easy Clay Projects.
---
Want more lessons for your fall art activities? Download this lesson guide by clicking the yellow button below and we'll send you a PDF on How to Draw a Pumpkin!