CHALK RAINFOREST ANIMALS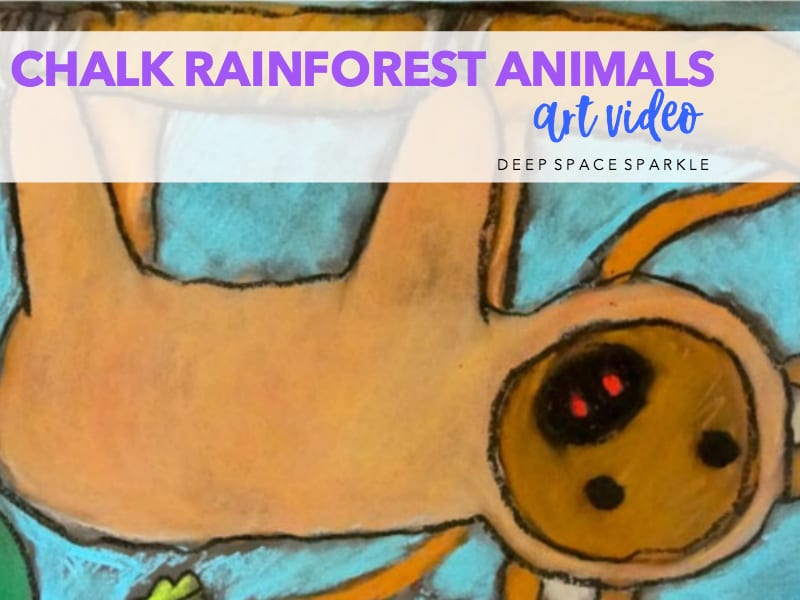 My fifth and sixth grade students have been working with chalk pastel recently. We've done tropical birds and just finished these stunning rainforest animals.
WHAT YOU'LL NEED:
One sheet of 12" x 18" black sulphite paper
Black oil pastel
Colored chalk pastels
Hairspray (aerosol)
Watch the video to see the kids at work on their chalk rainforest projects:
https://youtu.be/aVG1NLYaLUo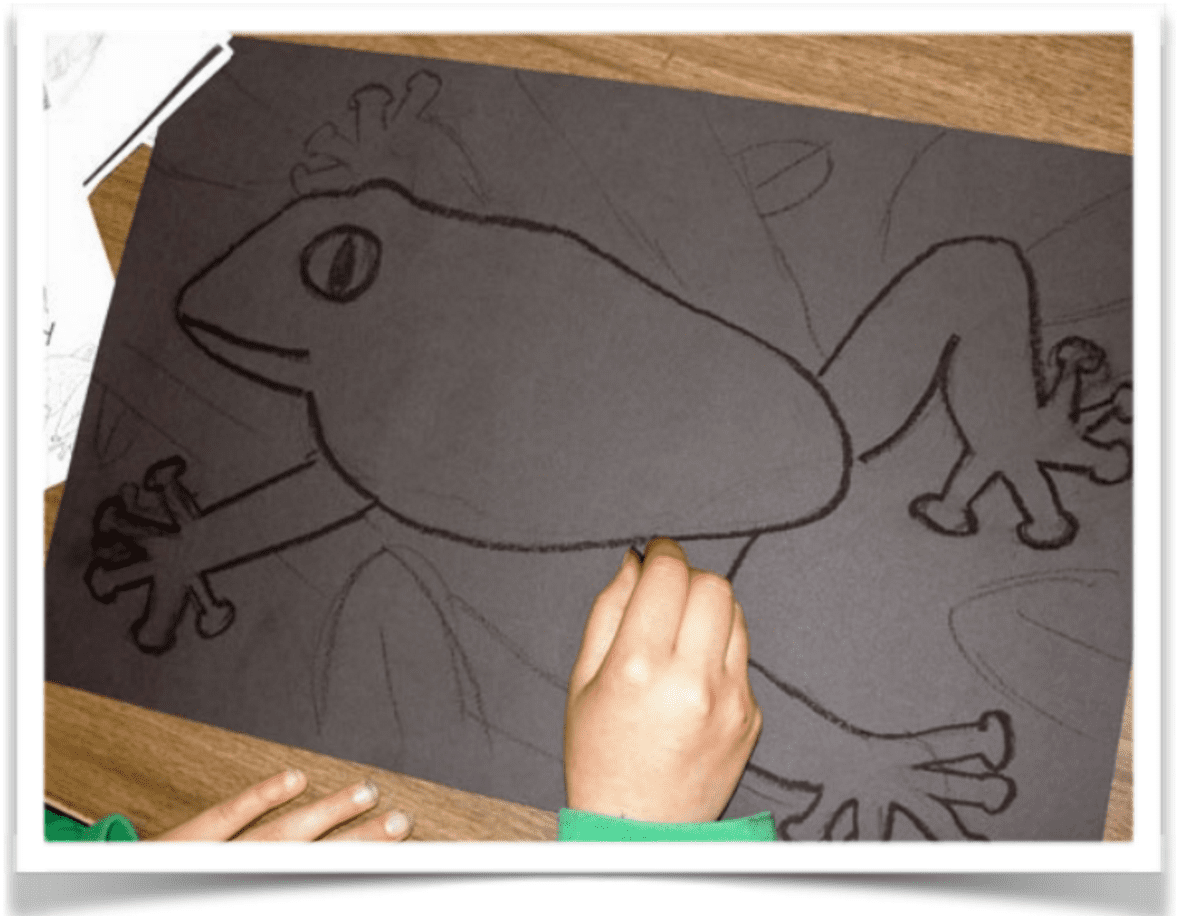 To begin, use a black oil pastel to draw a rainforest animal. I provided a few simple drawing demonstrations to get the kids started. Draw lightly at first, then trace over all the "good" lines with a darker line.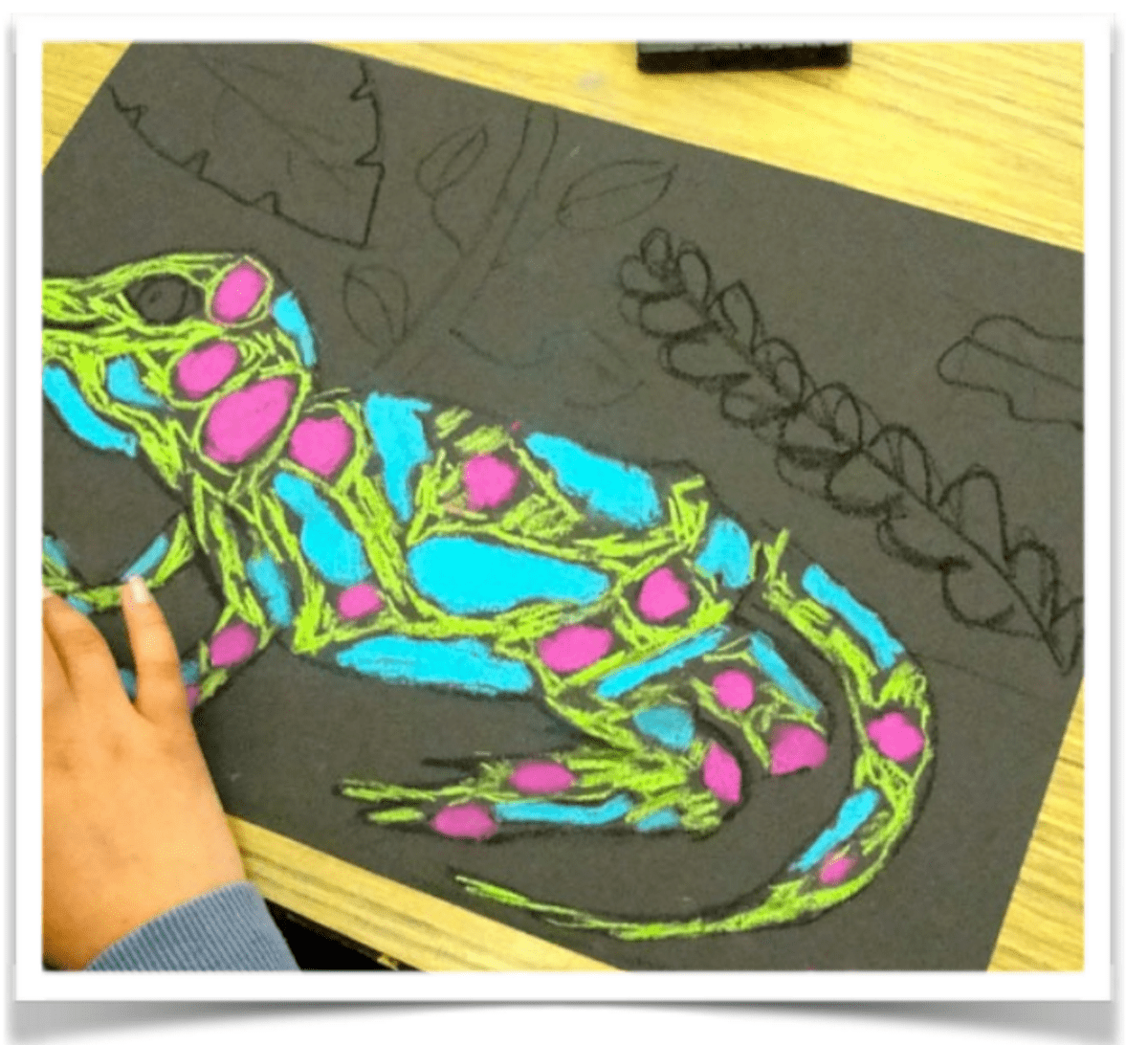 Using chalk pastels, color in everything. I like to start with the animal because it's the most exciting, but it really doesn't matter. Use one finger to smudge the colors all the way to the black oil pastels.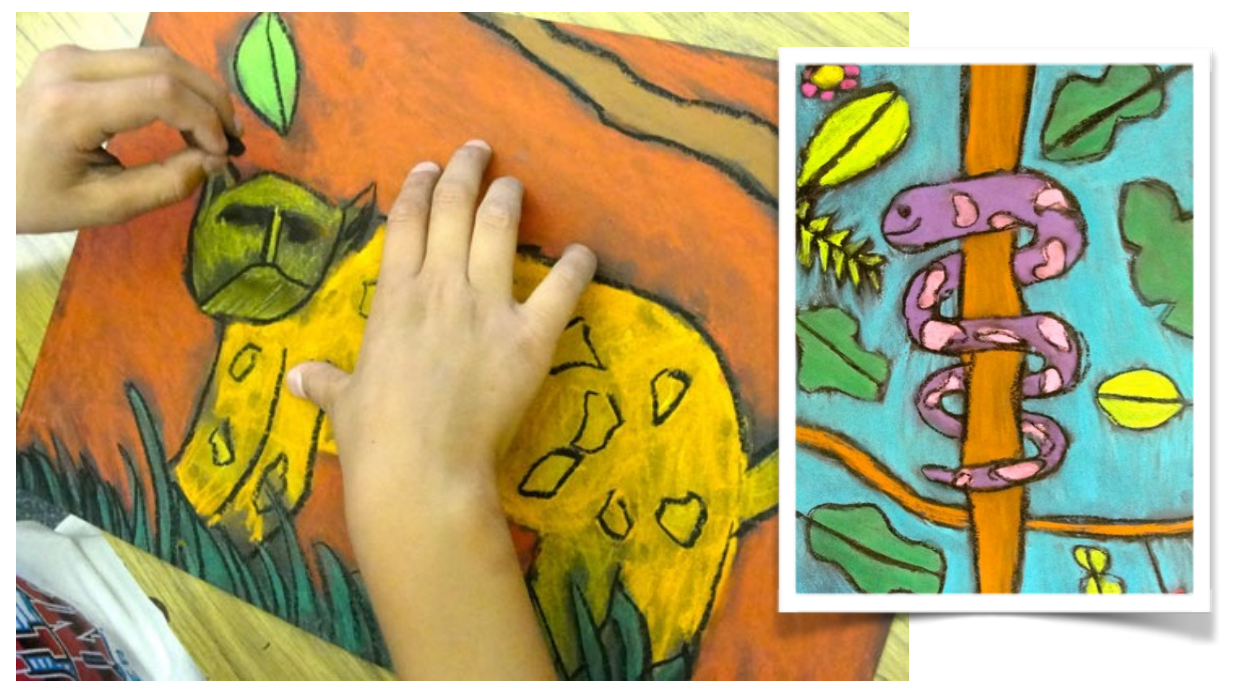 After everything is colored in with chalk, grab the black oil pastel again and trace all lines. This is the step that makes the biggest impact.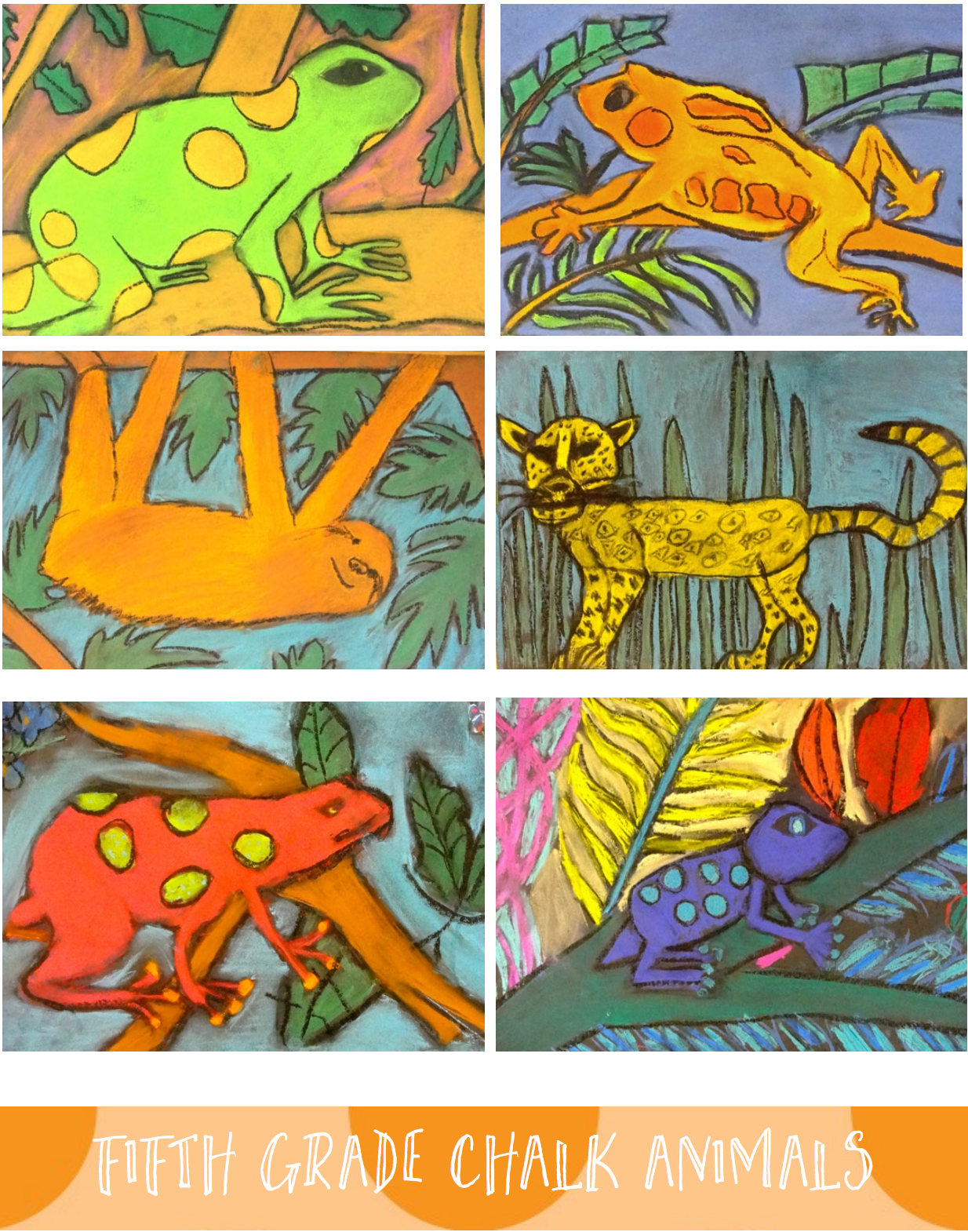 ---
Add this lesson to your tropical art activities! Download by clicking the yellow box below and we'll send you this free PDF on how to draw tropical leaves and flowers. Or click HERE for more nature inspired art lessons and projects for your students in the art room.