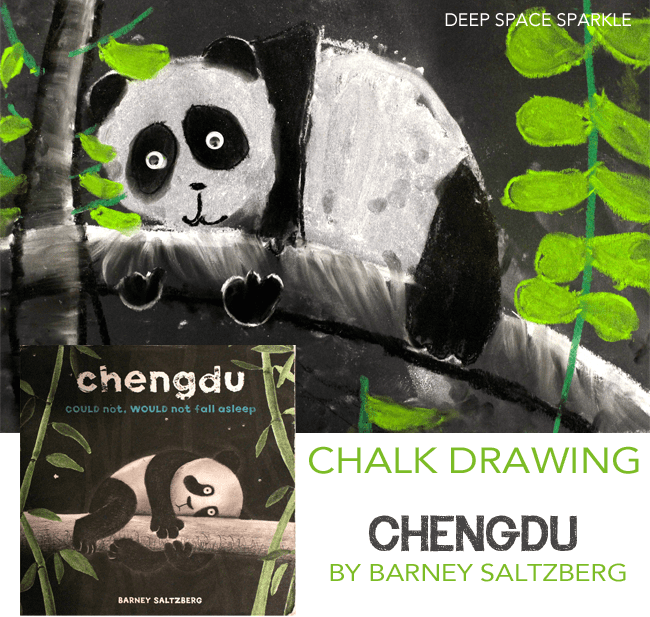 I received this book in the mail a few months ago and as soon as I opened up the package and saw sleepy Chengdu, I knew my first graders would love him.
Chengdu Could Not, Would Not, Fall Asleep by Barney Saltzberg tells the story of how little Chengdu couldn't fall asleep no matter how hard he tried. The illustrations are simple and created with a limited color palette of black, white and greens.
Although I read this book and created the art lessons for my first graders, it might be a better project for second grade kids. Quite honestly, I was pretty impressed with my first graders and their ability to stay focused on such detailed chalk work.
Here's what you'll need:
12″ x 18″ black sulphite paper
white, black and green chalk
goggly eyes
white school glue
Aerosol hair spray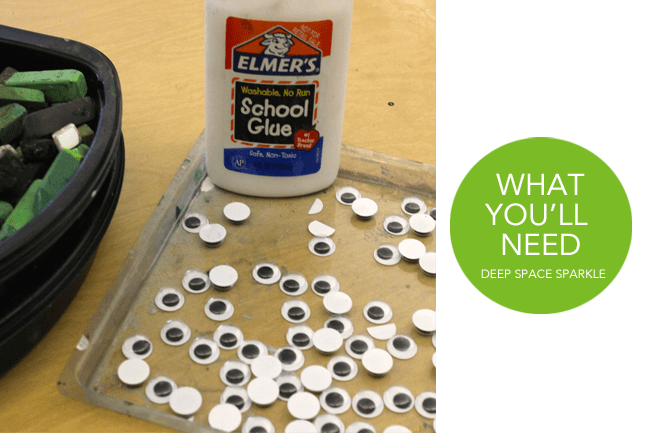 DRAWING CHENGDU
With a white piece of chalk, draw a circle for the head, two ears, a round hump for a back, and one arm that extends downward and a back leg. Next, place chalk at edge of paper and draw a line that goes under Chengdu's head, under the arm and off to the side. This is the top of the branch. Draw another line for the bottom of the branch. Draw two paws that peek up from under the bottom part of the log.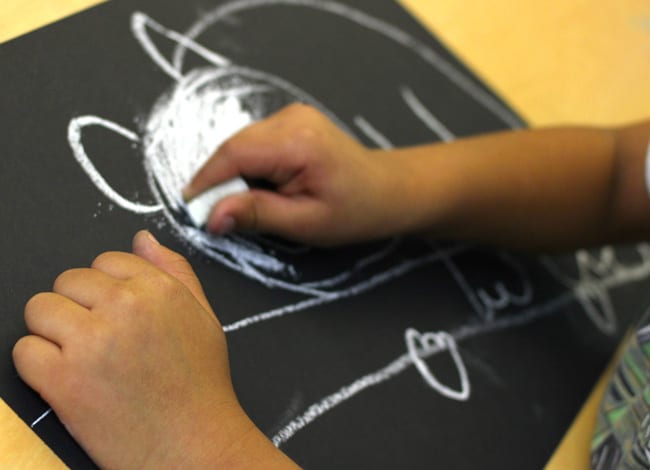 COLORING WITH CHALK
Color Chengdu's face and body with white chalk. Then, color the arms, paws, ears and patches for eyes with black chalk. Super messy so get out your baby wipes. Don't add any eyes as we will glue some goggly eyes on top of the black patches, just like this..
.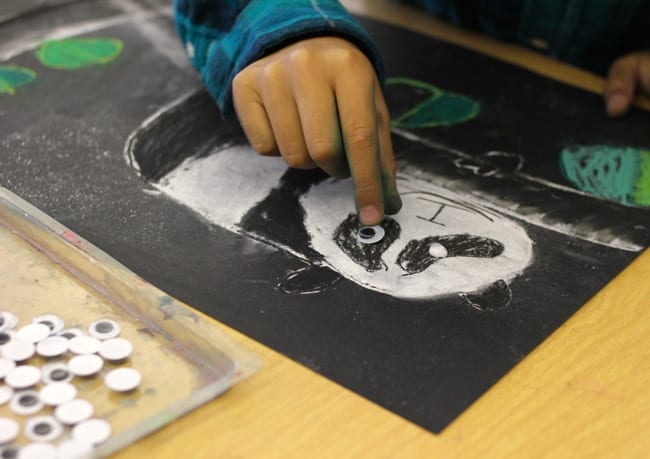 MAKING THE BRANCH LOOK 3-D
Once everything is in place, outline Chengdu again with white or black chalk. Color the top part of the log white and the bottom part of the log black. The middle can be without color. Using just ONE finger, carefully blend the top and bottom parts of the log with just one swipe of the finger.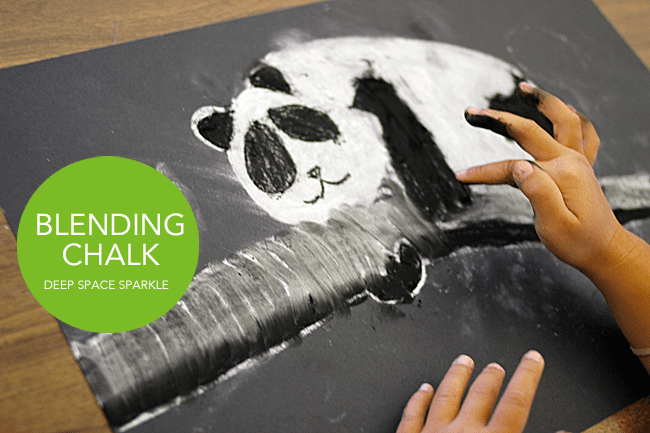 You can watch this video to see how one little girl managed her 3-D effect:
[prima_vimeo id="97838205″ width="700″ height="386″]
ADDING FOLIAGE
Even though Chengdu might look a bit fuzzy at this point, grab a few different colors of green chalk and draw lots of foliage. Don't be afraid to draw right over the log or even Chengdu. That's the beauty of chalk; it goes over everything!  You can add a moon, Chengdu's brother or anything else you would like.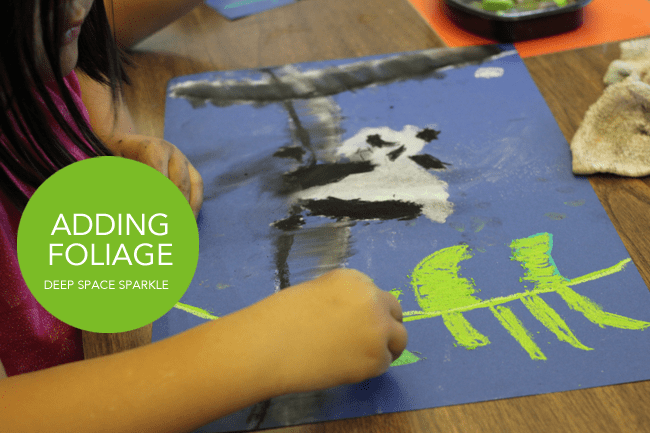 Cutest Panda Bears ever!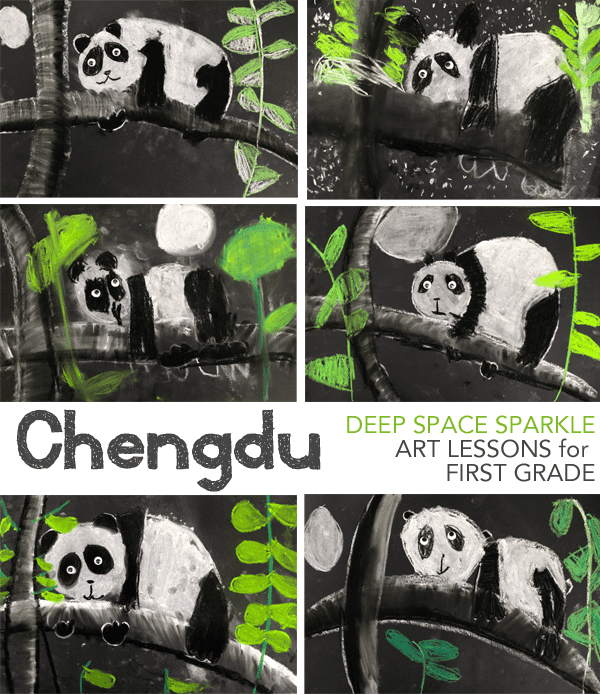 ---
Find more fun animal lessons inside the Members Club!