Teaching students about cultures around the world can help bring them perspective and an expanded world-view. This bright and lively tiger art lesson also offers students an additional opportunity to look within themselves to think about how they'd like to embrace the adventurous spirit of the year of the tiger.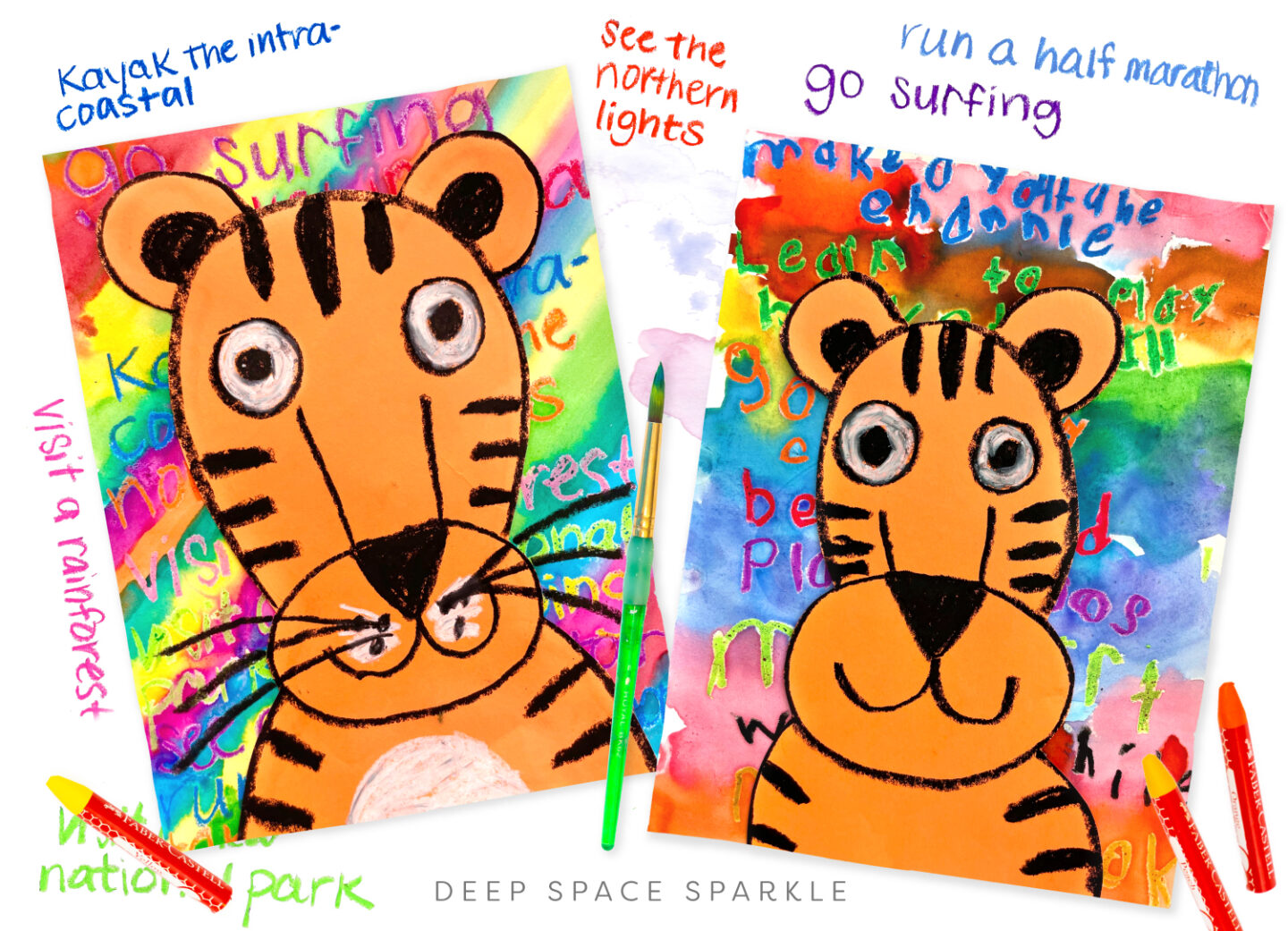 This lesson will work for many grades, but first grade and above is recommended so students have adequate writing skills for the background.
About Chinese New Year
Each year, 1.5 billion people in China and around the world celebrate the Lunar New Year with festivities and traditions that last for fifteen days. Because the Chinese calendar follows both the sun and the moon, the new year falls on the second new moon after the Winter Solstice, which can fall in either January or February, depending on the year instead of on January first.
Each year is given the name of an animal instead of a number. Each animal has its own unique characteristics. February first marks the beginning of the Year of the Tiger, which is thought to bring a year full of big changes and adventures. People born in a tiger year are said to be courageous leaders and love excitement.
Book Suggestion
The book Bringing in the New Year by Grace Lin follows the traditions that one family follows in order to welcome the new year in. With colorful illustrations and simple text, this book is a great way for students to explore some additional traditions associated with the holiday.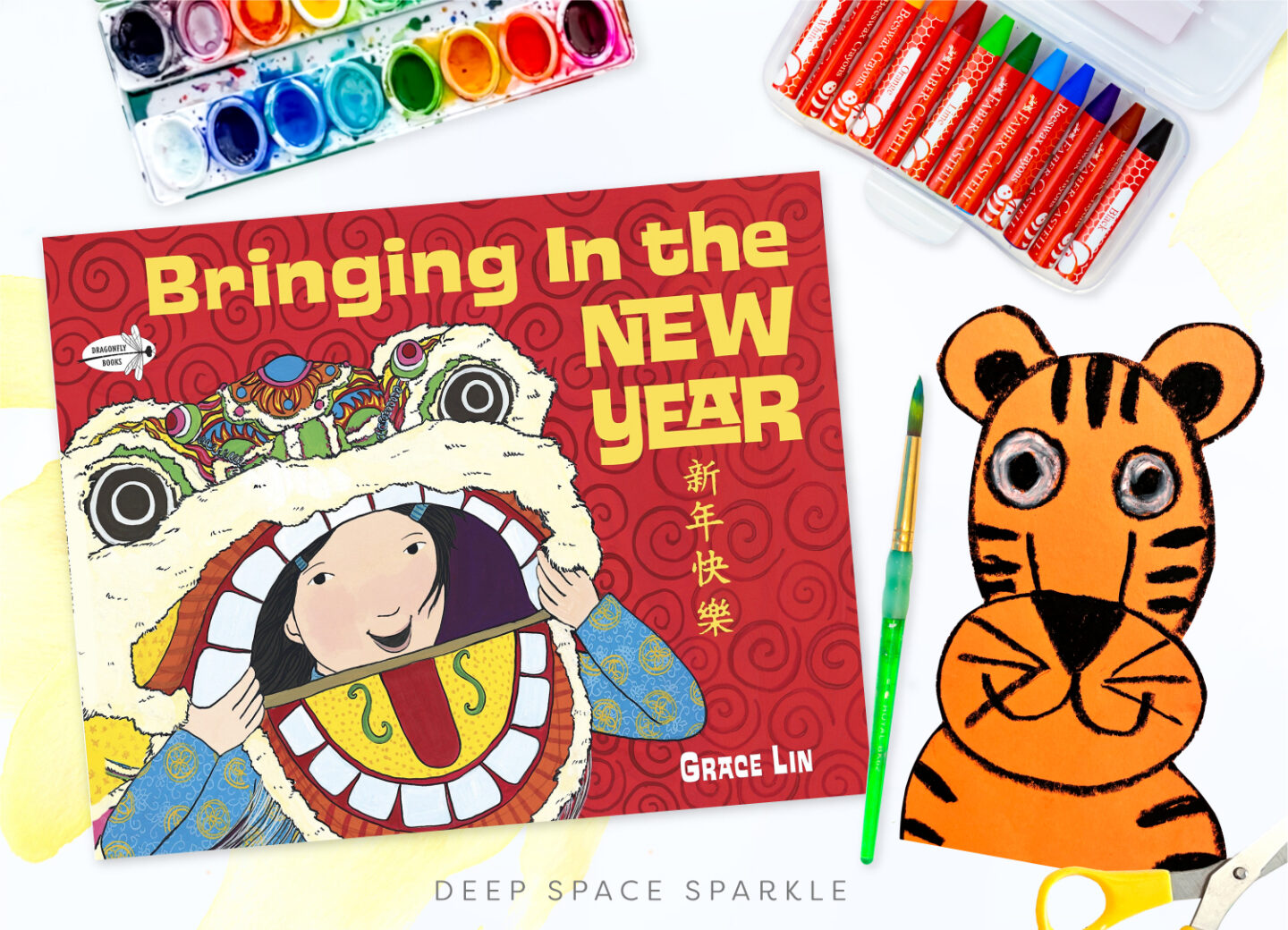 WHAT YOU'LL NEED:
9" x 12" white sulphite paper
9" x 12" orange sulphite paper
Oil pastels
Pan watercolor
Medium round paintbrush
Scissors & glue
MAKING THE BACKGROUND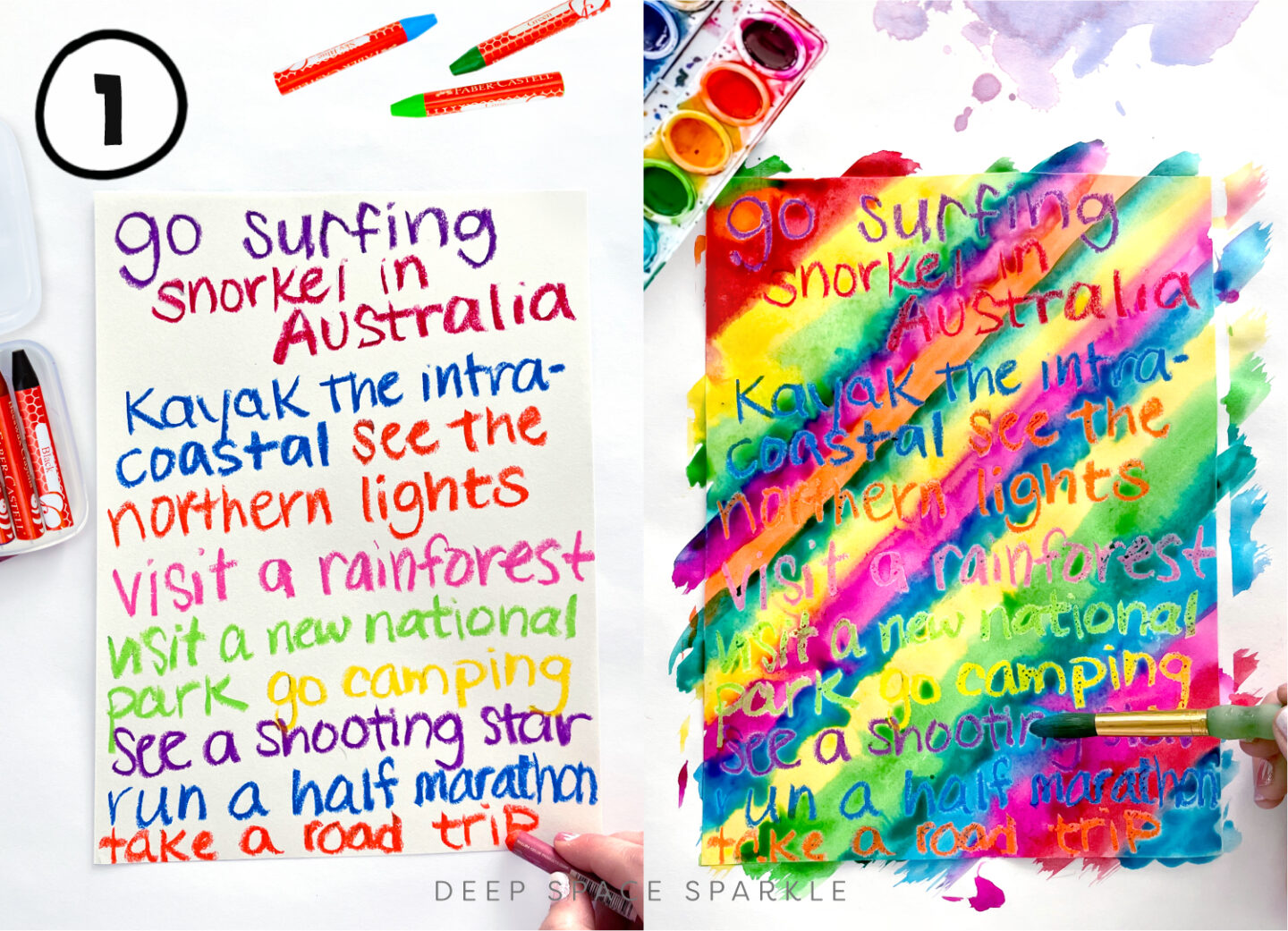 Start by thinking about several things that you'd like to try this year, or perhaps some adventures that you'd like to have. They don't have to be realistic, this is an opportunity to dream a bit.
If working with a class full of students, it can be helpful to generate a sample list with students of some ideas. A few starters that you can use are:
Something I'd like to learn…
A place I'd like to go…
A goal I'd like to achieve…
Write your ideas across the 9" x 12" white sulphite paper using oil pastels. You can use the same color for each, or switch colors for each thought. Encourage students to write large.
Once your paper is filled from top to bottom, use pan watercolor to paint the entire background. Again, you can choose one solid color or you can make a pattern, the choice is up to you.
Let the background dry.
DRAWING THE TIGER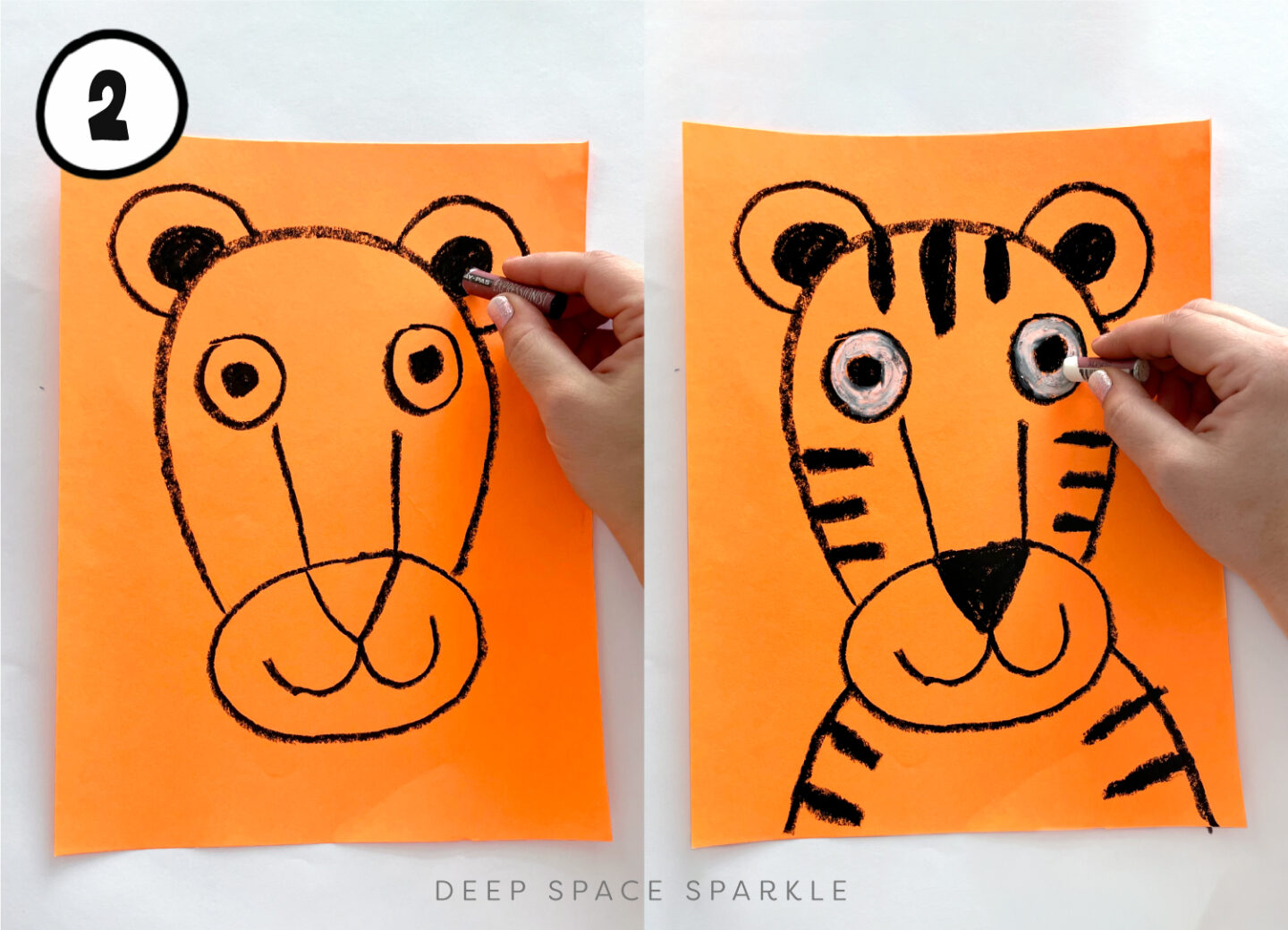 We've created a handy drawing guide to help you draw the tiger. Download it here by clicking the yellow button below – (*NOTE: We recommend downloading the freebie using Chrome or Safari.)