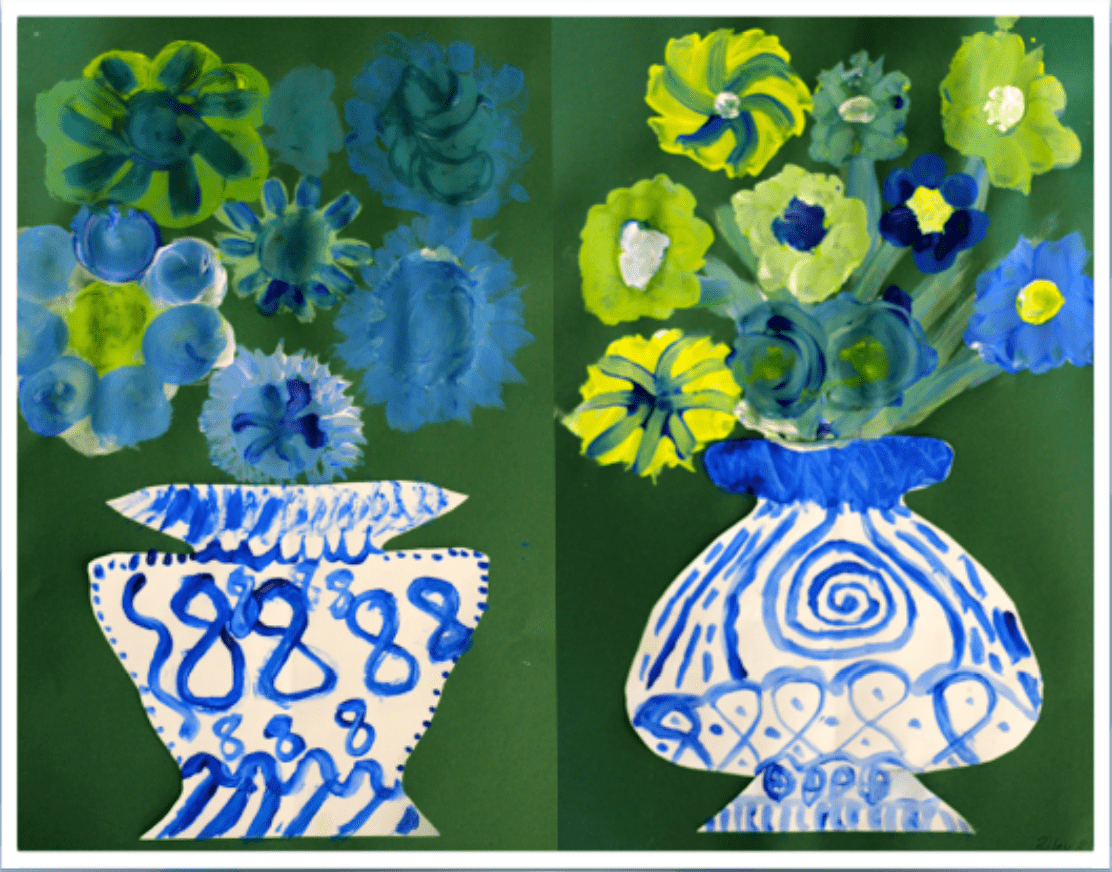 This Chinese Vase Art Lesson is a simple, fast and effective lesson. The original idea came from Artsonia, but it's been so long, I can't remember the original source. I had this odd green color of construction paper in my art cabinet and couldn't decide what to do with it. When I saw the bright blue and white chinese vases on Artsonia, I knew they would look wonderful on the green paper.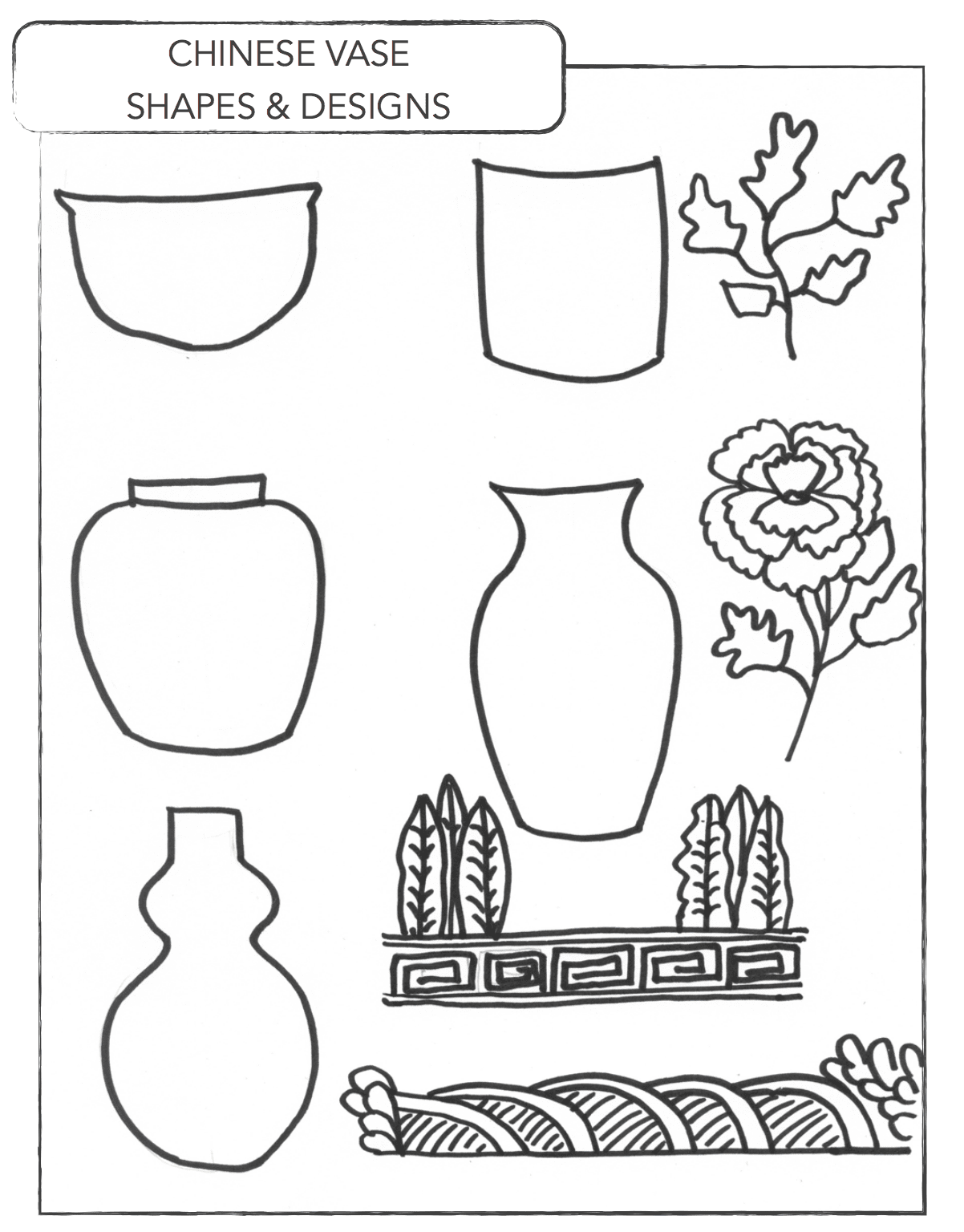 Using white paper, fold in half and draw half a vase. Cut along line and open up to reveal a symmetrical vase. Using blue paint and a small brush, paint chinese-like images on the vase. When dry, glue vase to background color. Use blue, white and yellow tempera paint, to paint different variations of flowers. I spent some time demonstrating different options. The kids had fun mixing their colors to achieve tints.
This lesson can be completed within one 45-minute class time.
Fourth Grade Chinese Vases: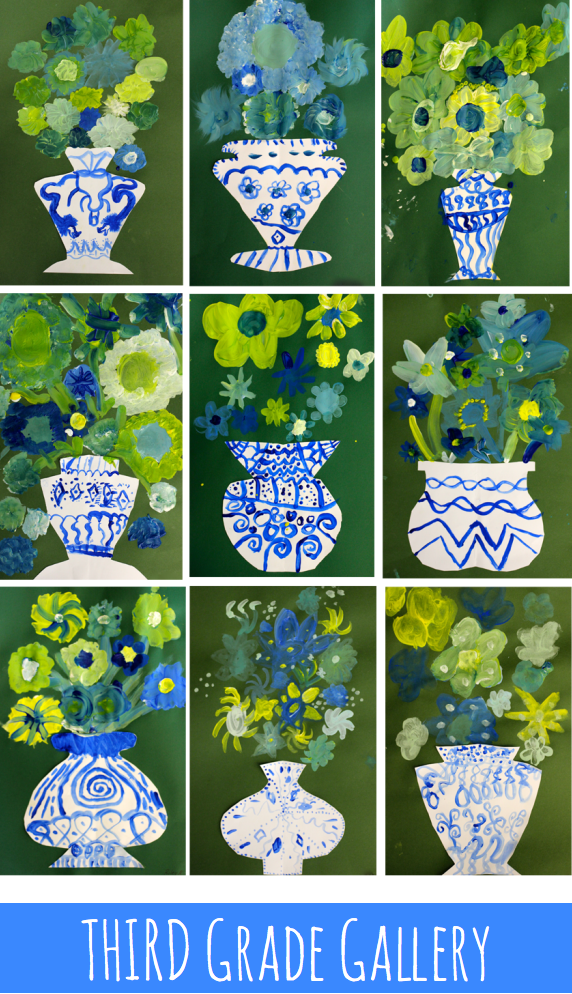 ---