VAN GOGH INSPIRED CITY AT NIGHT ART PROJECT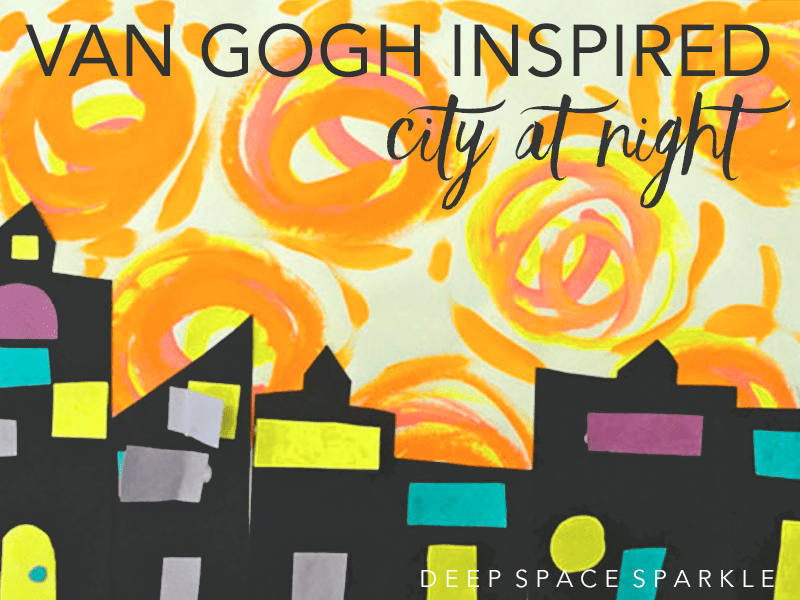 My last art project with my K/1 class was designed to use up my leftover paints and paper scraps. I've done City At Night Paper Collage with my Kinders before.
Instead of a plain background this time, students painted swirls to imitate Van Gogh's Starry Night painting. I've seen other art teachers do similar projects and I loved the vibrancy of the whole piece.
Creating the Starry Swirls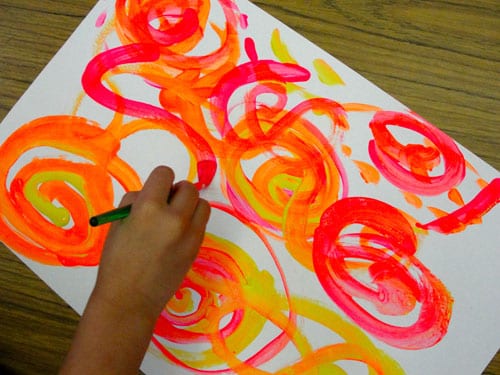 We used left-over fluorescent paint for the background/sky. Children made swirls, spots and dribbles with their paints. I didn't introduce the obvious accompaniment (Starry Night by Van Gogh) because honestly, I plum ran out of steam. My goal was to just get the paint on the paper…ahh, don't you love the end of the year efforts?
Adding Paper Scrap Details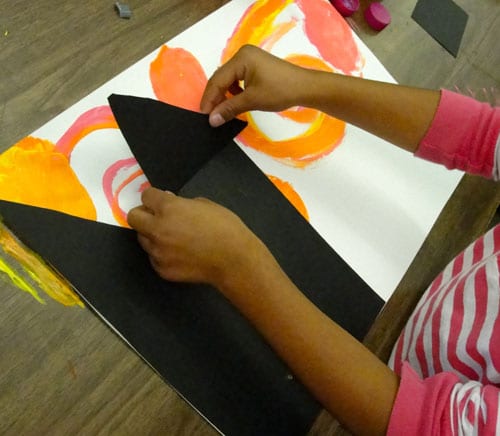 I brought out my over-whelming supply of paper scraps and let the kids dig through the mess to add windows and doors to their black paper skyscrapers. After it was all said and done, the children produced some pretty cool pieces of art. I'll miss my little Kinders…they always came into the art room eager for new lessons and fun techniques.
Kindergarten Van Gogh Inspired City Scapes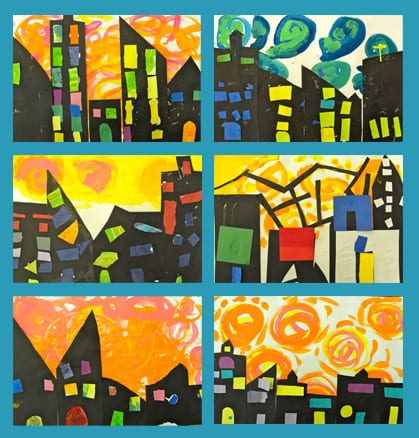 ---
OPTION TWO: TWO @ 40-MINUTES
Here is another great lesson for kindergartners to practice cutting and pasting skills. This Van Gogh inspired art project looks super displayed next to one another on a wall or bulletin board.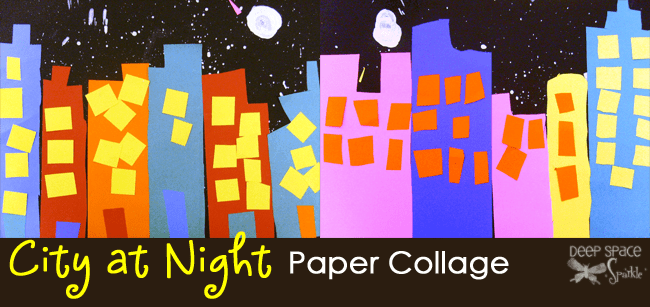 What you'll need:
Scissors
Glue sticks
Colored paper
Black 12″ x 18″ paper for background
White tempera paint for starry night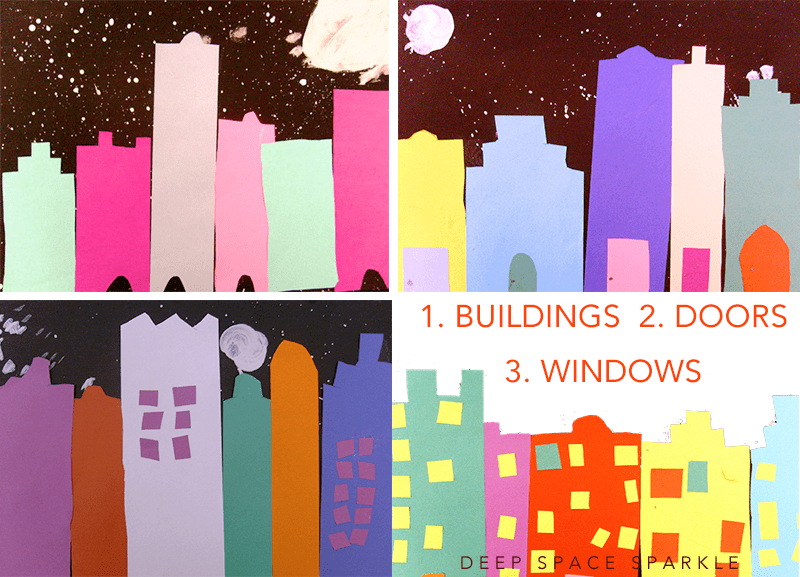 Creating the moon and stars:
Swirl a small brush in a circle to form the moon and splatter the white paint on the black paper to create the stars. It helps to water down the paint before splattering. This step takes about five minutes. Set paper aside while you make the buildings.
You can also dig into your gift wrap box and select the odds and ends that will become windows, smoke stacks and doors. And that is the trick for the kids…to encourage them to not copy their neighbors work and create something unique to them.
Creating the skyscrapers:
After a short discussion on skyscrapers, I show the kids how they can take a rectangle and cut the top part to create a custom skyscrapers. It's a simple as cutting out small squares and rectangles from the top and sides of each piece. Have the students glue the skyscrapers as they go, going from one side of the paper to the next.
Adding windows and doors:
This step can take a bit of time. Some kids are meticulous and others, well, not so much. I cut strips of yellow construction paper the width of their windows and give a couple of strips to each student. They can cut the strips into small rectangles and glue them to the windows. Same for the doors.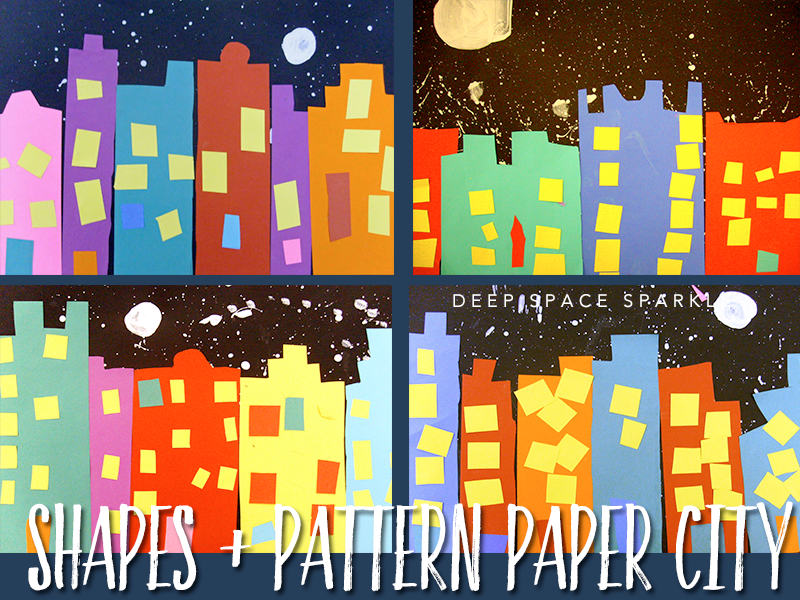 ---
ARE YOU A SPARKLER? Over 300 art lessons are available inside the Members Club. Access to videos, resources & trainings for one low monthly fee.
CLICK THE IMAGE TO SIGN UP FOR NOTIFICATION OF OUR NEXT ENROLLMENT