We all dream of the perfect group of students listening attentively to our art instruction. We dream of children working creatively, thoughtfully and perhaps above all, quietly in our classrooms. Does it happen? Sure. Does it happen all of the time? Not really.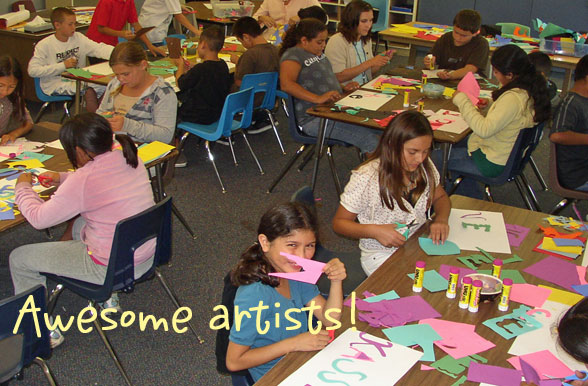 Art room dynamics
I love the active dynamics in my art room. I enjoy seeing children engaged with their art; laughing, talking, painting, experimenting. It's my ultimate goal each time a group of students step into the classroom; to provide and teach an art lesson that resonates with them. Art is meant to be interactive. I don't teach an adult education watercolor class to seniors. I teach children. They should have fun.
Last week, however, my groups of older students were having a rather difficult time remembering what class they were in. Too much talking out of turn, too much fooling around, but the worst of all,  disrespect to one another and to me. I know this happens to all of us. Sometimes there is a concoction of circumstances that lead the kids to believe that forgetting their classroom manners is okay.
I understand that, but I don't accept it.
A positive but practical approach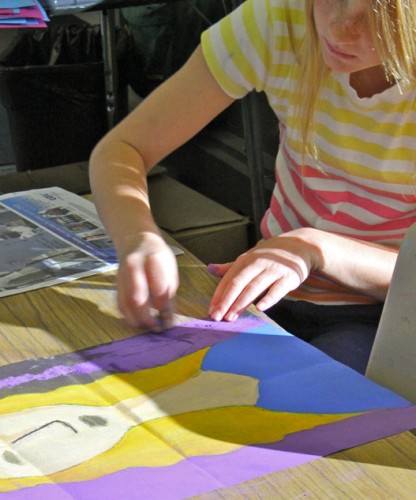 So here's what I did: I asked three kids to leave art class. I felt horrible. But it was a better idea than my first reaction which was to ask the entire class to leave. I'm glad I didn't do that. Problem with what I did was that I let my ego get the best of me. I was a little more than put out that my students weren't acting their best. I felt they didn't appreciate the opportunity that was given to them.
I wish I hadn't asked those students to leave. I could have avoided it.
So when my next class came in, I asked them to sit near the front of the room so I could speak to them. I realized in the 5 minutes between my classes that I don't reinforce my expectations as often as I should. Kids need reminders. Since I'm not into bribes, reward systems, countdown systems (for reasons only to do with time management), I just expect my students to act accordingly. So when my next group came in, I reminded them how few times they get to create art with me (just 15 times a year). I reminded them that this is art class, not art recess or free-choice time. I reminded them of all the cool projects we  have done and will still do that involves great techniques and cool supplies. They listened respectfully and we quickly moved onto the art project. They got it.
Lessons learned
My lesson in this is that I teach children. A positive, ego-less approach always works best. Reminders are helpful. Expectations need to be set high from day one and be maintained. Kids can do it. They don't want to be disrespectful (well, most don't.) It's up to teachers to set the stage.
We can blame alot of things, but it's so much easier to fix and adjust our approach. When this class comes into art next week, I will sit them down and remind them again of what my expectations are. We'll see how it goes. Hopefully, I won't resort to asking another kid to leave!
 Your turn
I would love to hear what your expectations are or how you would have handled this situation. I asked my DSS Facebook readers the same question and some of the responses were brilliant and others just plain funny!
---
New to teaching art in the classroom? Download my free classroom art teachers toolkit by clicking the yellow box below!