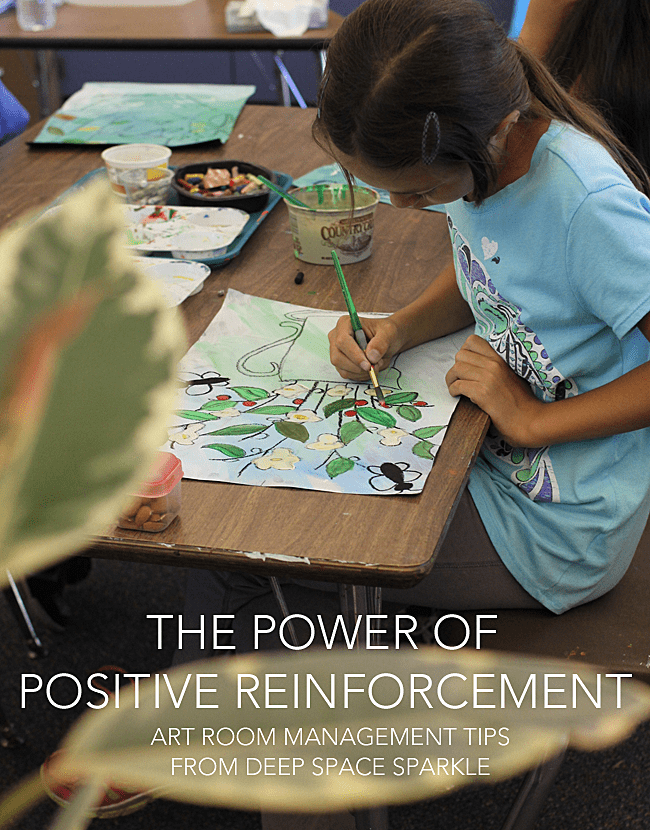 Do you ever arrive at work with a new lesson plan that you are totally excited about? Then your students arrive with less-than-stellar attention spans?
We all dream of the perfect class, filled with well-behaved, little angels but then reality hits. Slowly the excitement of unveiling a brand new lesson floats away as you try to corral the little ones back to their seats or at least get them looking in the right direction. My technique has always starts with positive reinforcement.
---
Classroom Management
Sometimes, it's not about the cool project, but basic classroom management. Dealing with the late arrivals, kids who need a drink of water right in the middle of your demonstration, the girls who can't sit with each other, the kids who insist on talking while you are talking and the list goes on. Soon you feel your earlier enthusiasm morph into a state of frustration.
The tricky thing about being a teacher, an especially an art teacher who sees many students per day, is not letting student behavior dictate the mood of your classroom. It's really easy to slip into feelings of self-doubt or the feeling of being taken advantage of or not be appreciated, but the sooner you can let go of these emotions, the happier you will be.
I learned a lot about classroom management form Michael Linsin and his blog, Smart Classroom Management. Earlier this year, I interviewed him during which he said so many relevant things that helped me in the art room. His main point is to have a classroom management plan that works for you, that you believe in and that you can do consistently without effort. I love his common sense approach to working with kids and I know his words will resonate with you.
He recently wrote Classroom Management for Art, Music, and PE Teachers. I was given a copy this summer and read through the book in one sitting.
For me, Michael's most striking and effective management tactic is to tell a child that he broke one of your classroom rules in the most direct, non-negotiable way possible, then, and this is what I love, the next time you see that student, don't treat him any differently. Treat him without judgement.
I love this clean-slate approach to discipline as it's so easy to forget that children are growing and learning. If they acted poorly but experienced the consequences, they deserves to start fresh the next time.
This general fondness for students goes a long, long way in creating a classroom where students want to come and enjoy the learning process.
---
A Little Positive Reinforcement Goes a Long Way
I've gotten better at dealing with the various personalities that walk through my art room door. A few years ago, I was eating lunch in the teacher's lounge when a teacher asked the principal how to handle a problem. One of her students was doing something he shouldn't. The principal responded by saying, Remember, every moment is a teaching moment. Be positive with the child. Instead of saying, 'don't do that', say 'do this' instead.
I'll always remember that small piece of advice.
Every moment is a teaching moment.
It's so valuable to have a mantra that you can tell yourself when a student misbehaves. For me, this one reminds me that I'm the adult and these children are someone's baby and that I need to do what I do best: teach.
So when my students come into art class, I choose positive words as I instruct them.
"Sit at a spot with a blue paper," instead of "Don't sit there."
"Put your hands on your lap," instead of "Don't touch the supplies."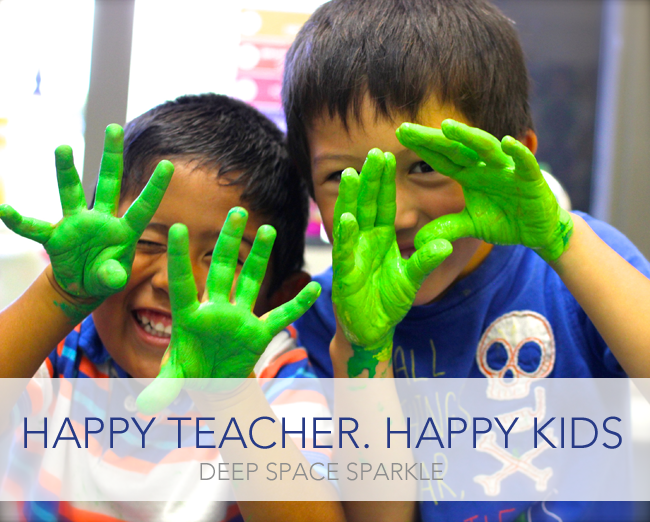 I certainly don't know the psychology behind it, but I do believe that teaching in a positive tone makes all the difference between an engaged class and a distracted one.
As you practice positive dialogue, you'll catch yourself when you say something negative. Your brain will beep into action and you'll notice it. And if you notice it, so will the kids.
Just something to think about!
Do you have a management tip that works well in your art room? Have you read Michael's new book? Please share!
---
New to teaching art in the classroom? Download my free classroom art teachers toolkit by clicking the yellow box below!