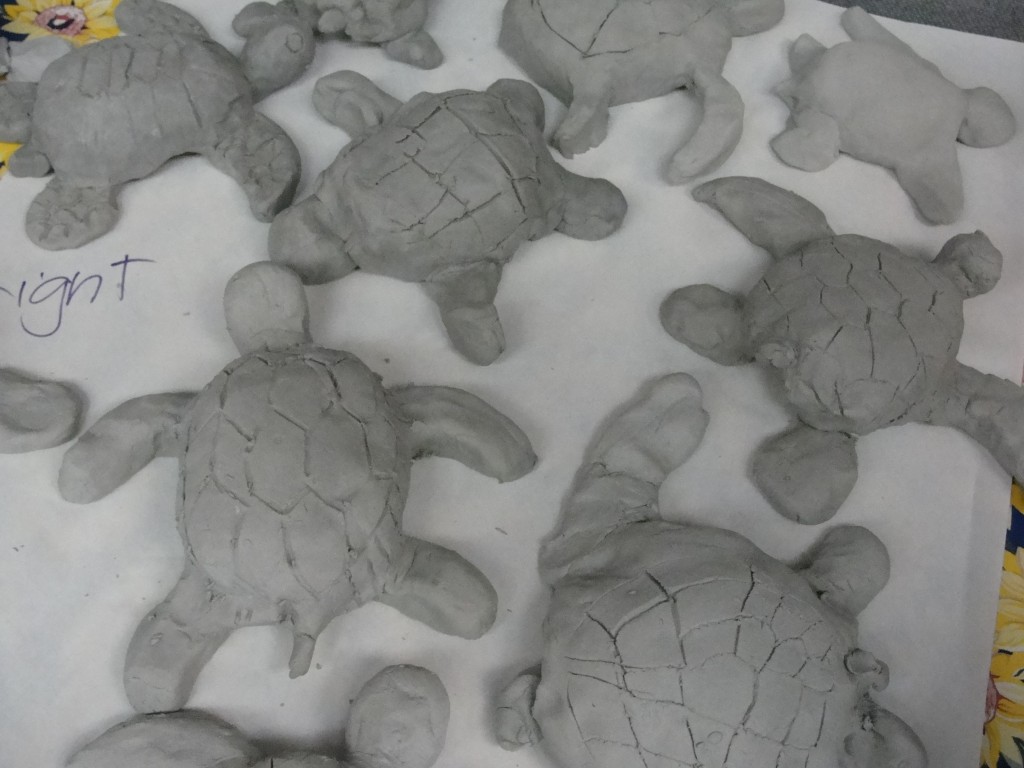 I'm always looking for simple ceramic lessons for my students. I vary the complexities of the lessons according to grade levels, starting with pinch pots in the lower grades and working up to mural projects in the upper grades.
This cute little turtle has become a staple for in fourth grade. Sometimes I use a template as a guide for the shell, other times I don't. The most important factor with this project is attaching the legs. You need to make sure they're completely secure or else the turtles will be legless. Sad.
This project uses clay to be fired. If you don't have a kiln, use air-dry clay. The end results will be different but you won't be subjected to as many critical steps.
CREATING THE TURTLE
1. Give each student a flat piece of clay. I have a multi-slab cutter that can slice twenty-four tiles at once. I got it at Chinese Clay Art. Great deal if you cut a lot of tiles. Of course, the kids can roll out a slab themselves but this is time consuming. For $24 bucks, much time is saved. Worth considering.
2. Etch a wide oval on the clay tile, using most of the space (this is where a template comes in handy). Cut with a wooden dowel. Save the edge pieces for the legs and head.
3. Set the clay oval in the palm of your hand. Shape to achieve a turtle shell. Using the left-over scraps of clay, form legs, tail and a head. The students will probably need more clay so put a bunch in the middle of their table to pull from.
4. Now it's time to attach all the pieces together. Using the "scratch-attach" method, score and wet both side of the clay to be "fused". Use a tool to smooth the crease.
5. Once all the pieces are attached, etch designs into the turtle shells.
6. Let dry for about 10 days. I put a wad of newspaper under teh shells to keep the shape. Fire according to clay instructions.
7. Paint with underglaze and apply glaze. I use Laguna underglaze. They have a great selection of lead-free glazes, but recently I've purchased Amaco Underglaze from School Specialty (Saxs). Fired nicely.
8. As an alternate to using underglaze, paint turtle with acrylic paints. I don't like the results as much, but the students love them just the same!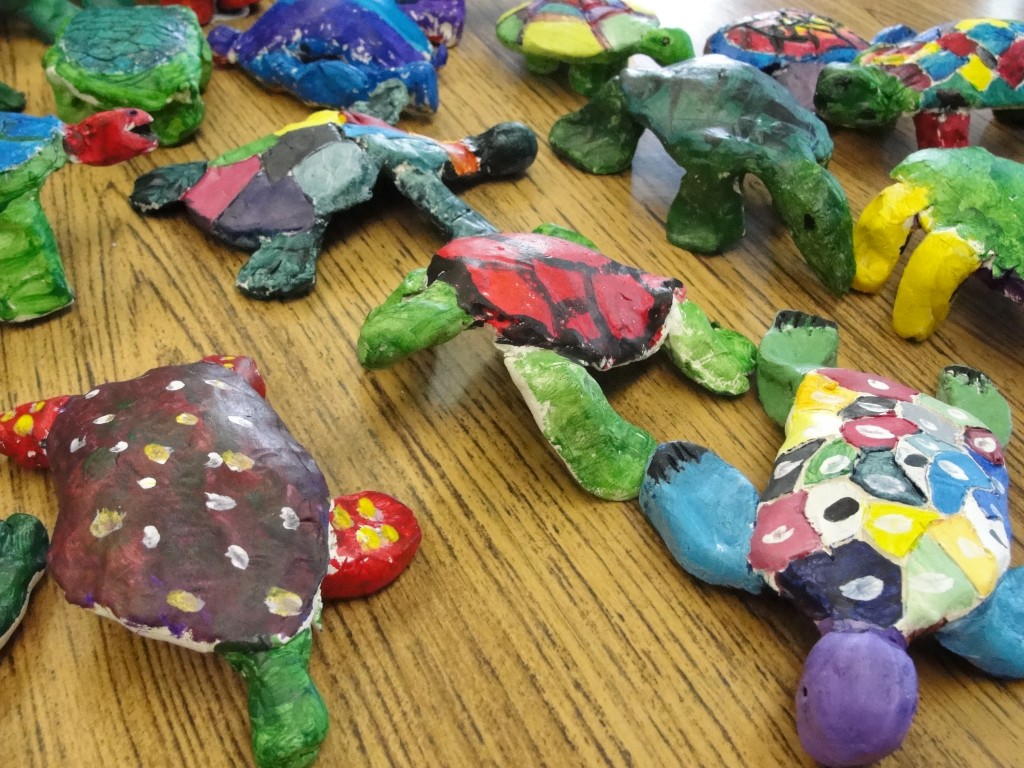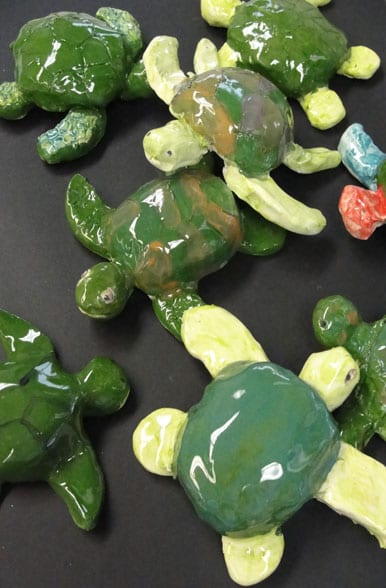 ---
Want a free download to another Deep Space Sparkle ceramic lesson? Click the yellow download button below and we'll send you a PDF lesson plan on how to make a ceramic snowman!