It's 5 minutes before the end of art class, the room is a mess. Some kids are finishing up their projects, others are not. The clock is ticking and you know what comes next… clean up time.
What do you do next? That depends on you… today on Art Made Easy, I help you outline the best clean up routine for YOU.
That little phrase always puts me in panic mode. Why? Because I didn't have a system… at least, not one in which I identified as sound.
I've always been honest about this failing of mine. I like to create not clean!
This use to worry me and make me feel like a fraud. Real art teachers know what to do! They have their classroom procedures used control.
What I know now that I didn't know then…
But lucky for you, I have a few strategies that will help YOU identify the best clean-up routine for your art room.
There are three phases of clean up:
1. Getting Attention: How do you transition from actively working on projects to stopping? Do you ring a bell? Play a clean up song? Yell? Dim the lights?
2. Cleaning Up: What do you want the kids to do? Why? What will help you the most?
3. Exiting: Do you need time to offer rewards or calculate class points after the clean up? Exit games? Or do you just need them to get out.
All three parts are unique to you. YOU get to decide how each phase looks for your classroom. The kids will respond to whatever YOU decide.
The real trick is to do it consistently.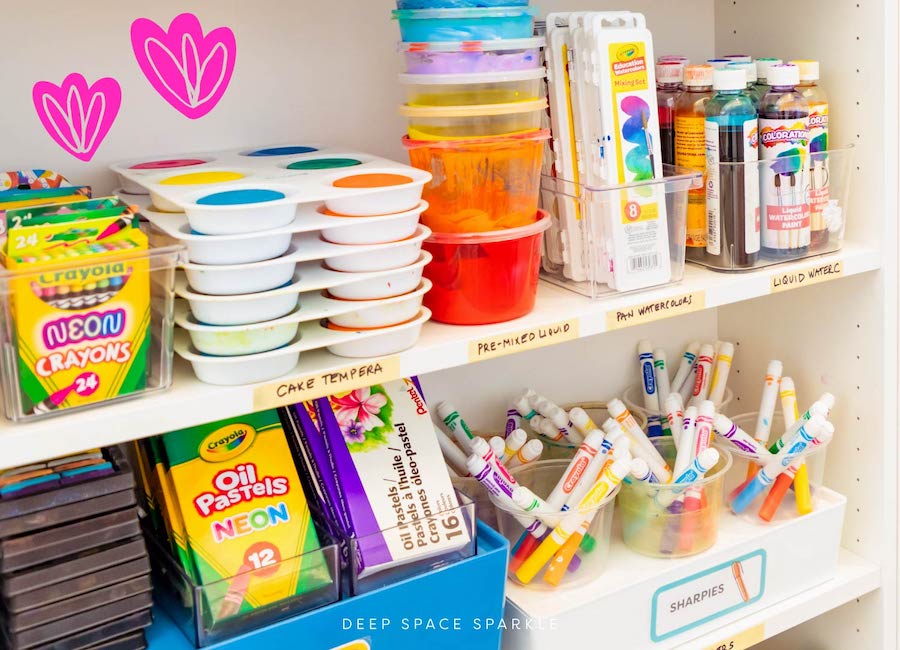 I've found that there are 4 different styles of teaching art.
Figuring out which style fits your personality can help you decide on a way to get your students' attention, and that style will flow into the rest of your clean up routine. It's all about knowing what is best for YOU and sticking to it.
The Manager:
This is the art teacher who manages every minute of an art session: entering, transitioning, demonstration, creating, etc.
They often use repetition as their classroom management tool—few bells and whistles.
This is the teacher who thrives on managing expectations by never deviating from the plan.
Clean up for the Manager often looks controlled, orderly and efficient. In fact, a good allotment of time is spent on transitions.
The Manager does this systematically, so notes or complex charts are often not needed.
The  Minimalist:
This is the art teacher who likes to keep things very simple: as few steps as possible.
1. Art on Rack
2. Brushes & Paint on Sink Counter
3. Tools in Tray
4. Recycle paper
The Minimalist gives the students simple tasks and oversees the execution.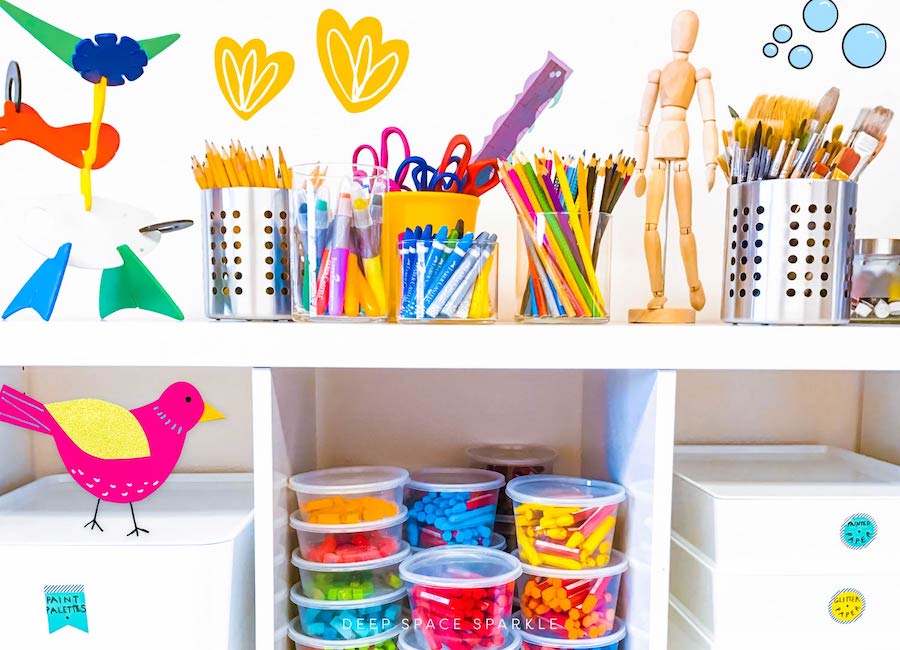 The Counter:
This is the teacher who incorporates countdowns into every facet of the art sessions.
Counting how many paper scraps children pick up or counting down to get kids to pay attention.
There may be overlaps between the Manager and the Counter personalities, however the counter uses numerically based tactics.
The Performer:
This is the teacher who relies on fun antics and high engagement to get their kids excited about clean-up.
There may be a song, dance moves, hand drawn clean-up posters, and/or props to get the party started.
There's often a reward system to motivate the students.
This takes a lot of brain power and work if you aren't naturally gifted in this area.
I have included a helpful poster that may work for you and your class room. You can find the poster at the end of this blog post as a free PDF download.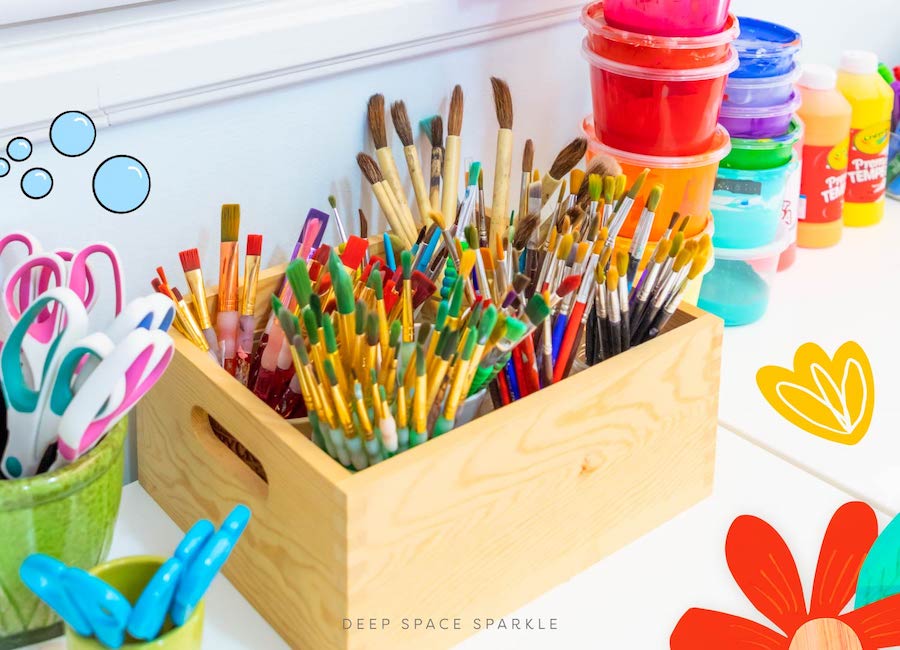 ---
THINGS YOU'LL LEARN:
 – How different clean up methods work for others in their classroom
– The three phases of a clean up routine
– Four teaching styles and different strategies that work for them
– The importance of finding your style and fitting it into every aspect of your teaching method
---
LISTEN TO THE SHOW


---
LINKS & RESOURCES:
Download your free cleanup checklist poster by clicking the button below.
Add your name and email and we'll email it straight to you!
Art Made Easy 130: How the Enneagram Broke Me Wide Open