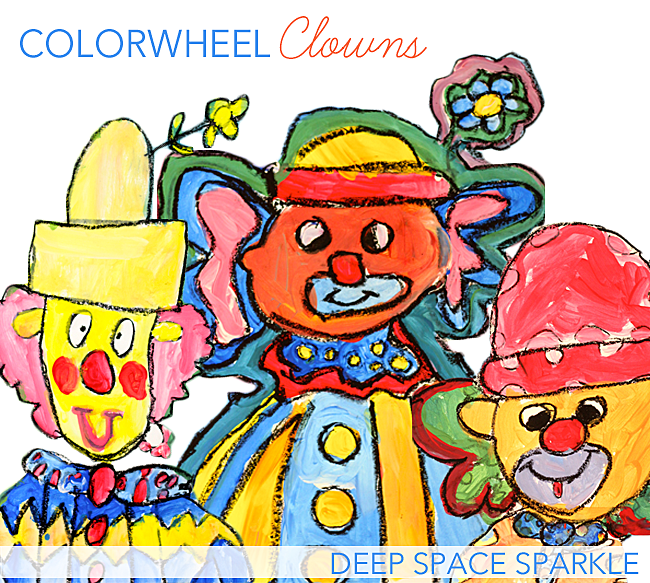 Second grade is perfect grade level to introduce primary and secondary color mixing plus creating tints. It's the tint factor that creates the WOW in this painting lesson as it takes color mixing to a whole new level for seven and eight year olds.
For this lesson you'll need:
12″ x 18″ white sulphite/construction paper
Liquid Tempera Paints (blue, yellow, red and white)
Black oil pastel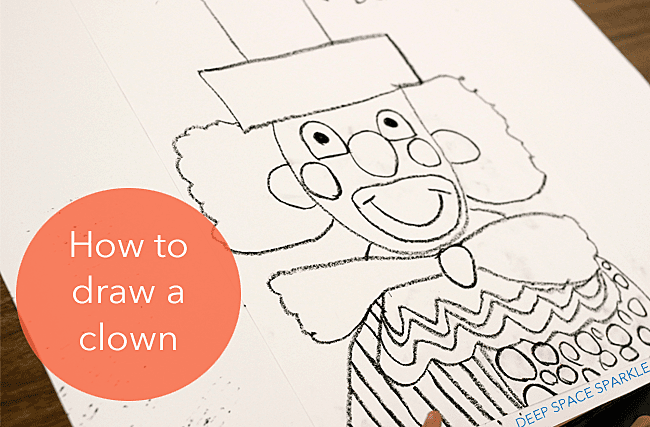 We started with a black oil pastel and drew as large as we could to fill up the paper. By discussing lines, shapes and patterns, the children knew how to fill in the areas of the clothing in order to have spaces to paint later on.
MIXING COLORS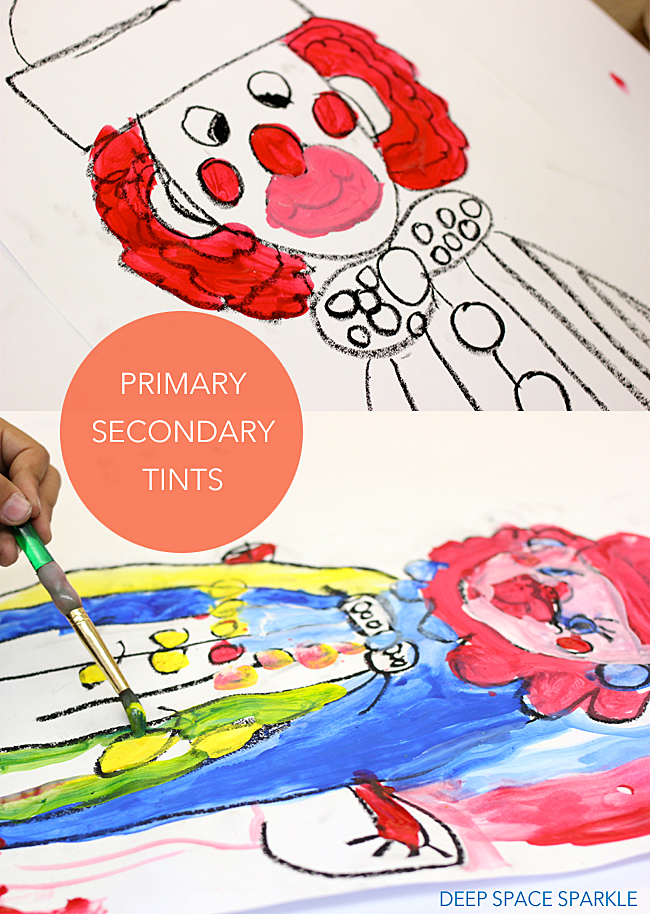 I love this technique to mix colors: start with one of the primary colors and paint a few areas of the drawing with that color. Then, clean brush and dip into another primary color. Paint a few areas with that color. Next choose the last primary color and paint a few areas with that color.
Next comes the mixing of the primary colors to achieve secondary colors. Scoop up some red and then some yellow and mix paint directly on the paper. That's the trick to help move the lesson along. Paint a few areas with the resulting orange. Do the same with the other two primary colors. By the end of mixing the three primary colors to achieve the secondary colors, the children should have most of their clown colored in.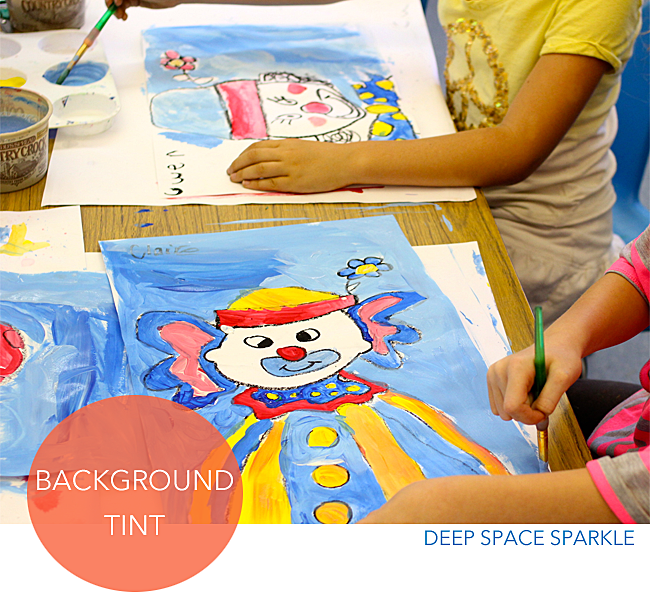 PAINTING TINTS
Children at this age love the discovery of adding white to their colors to achieve the pastel tint. I encourage the children to add white to any of their colors to see what happens and most children experimented with this. But to make sure that everyone experienced the art of mixing tints, the children selected one or two colors to mix with white and painted their backgrounds.
TIME FRAME
I allocated two 45-minute class sessions for this project. When the papers were dry, the children outlines their original lines with black oil pastel to make the colors pop. If you don't have time for this step during the allocated time, allow the children to add the oil pastel outlines during free-choice time in other art sessions.
I hope you like this lesson. Sometimes you have to be careful with clowns as some children are frightened by them, but I think they make a very happy art subject.
Enjoy!
SECOND GRADE GALLERY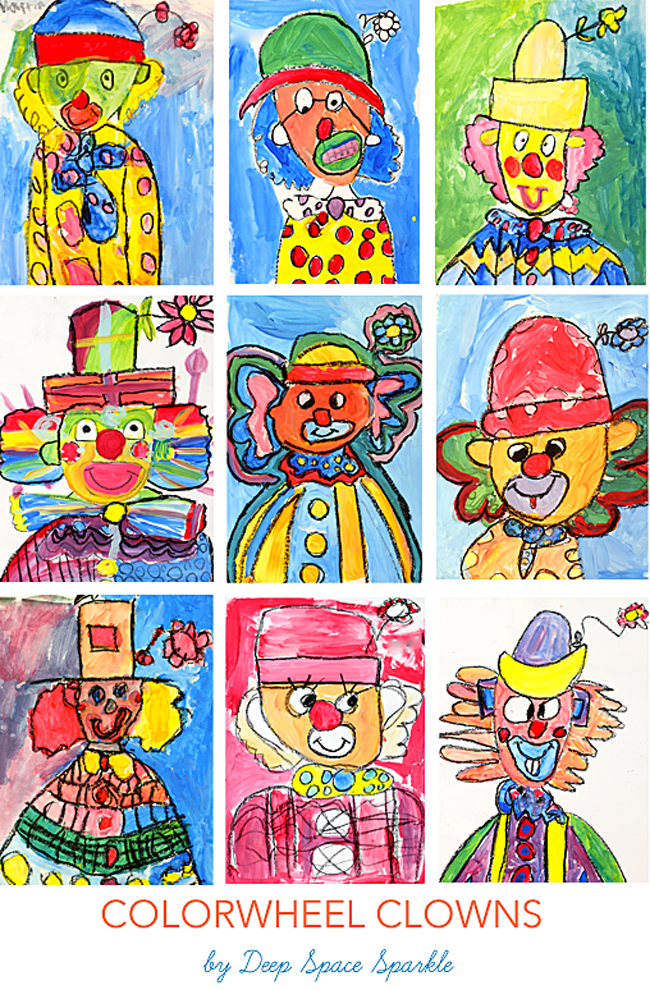 ---
CLICK BELOW TO FIND MORE COLORWHEEL LESSONS IN THE MEMBERS CLUB…