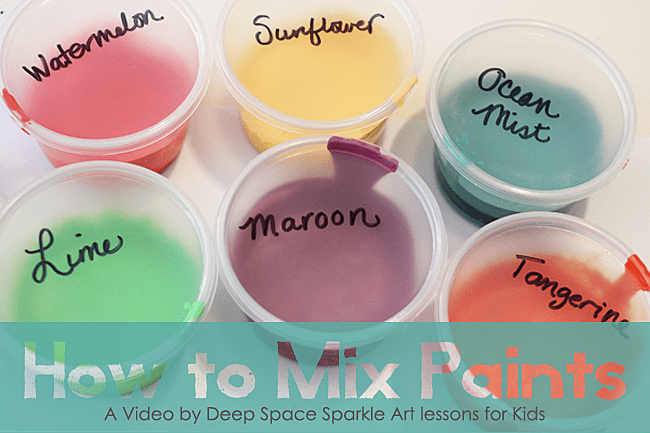 A reader asked me how to mix paints the way I do for my art lessons. She asked for a recipe, but I'm afraid to say there really isn't one. This video shows how I mix paints for my art projects. Of course, not every project requires this amount of prep, and in many cases, its best to let kids mix their own paint colors. But sometimes it helps to have a stockpile of fun paint colors to make everyone's job a bit easier.
I like to store my paints in plastic containers. I found mine at Smart & Final, which is a restaurant supply store in California. You might be able to find one at your local supply store. If not, save the containers you use in your own home (margarine, sour cream ,etc). They won't be clear plastic but you can add white labels to the sides or tops. Dab some paint on the label so you can see the color.
You can download this nifty (and free!) guide sheet to download from my store here.