The Day of the Dead is a Mexican celebration honoring loved ones who have passed. This vibrant holiday calls the elaborately decorated skeletons, Catrinas. My second grade students loved creating their Day of the Dead Catrinas using paint and paper.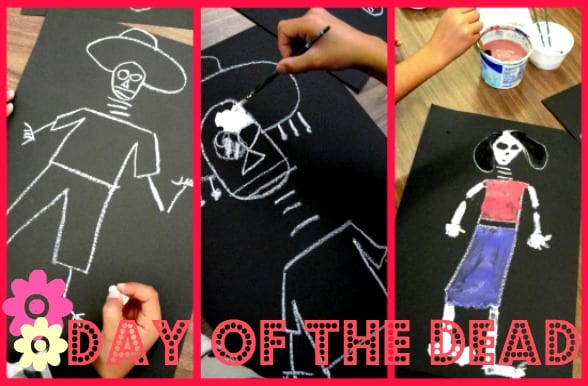 Use a white oil pastel on black paper to draw the Catrina. We started with an oval for the head and drew two circles for the eyes, a triangle for the nose and two lines for the mouth. A big curved line wrapping around and above the head served as a hat for the men. Lady Catrina's can have hats, too.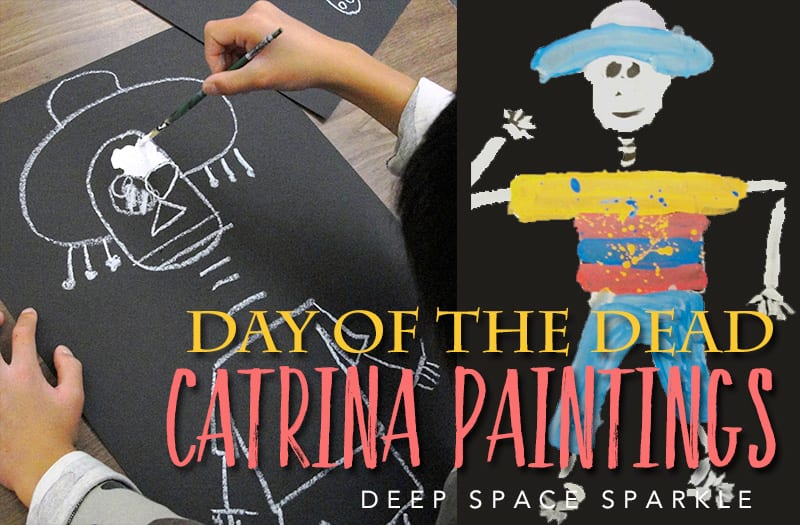 Three horizontal lines worked well for the neck, then a simple shirt and pants/skirts. Simple lines broken into 2 sections created the arms and legs. Add smaller lines for feet and hands.
Set white tempera paint on the table and paint head arms and legs. To paint the rest of the Catrina, it's best to use tempera paint colors tinted with some white paint. This way, the colors will pop on the black paper.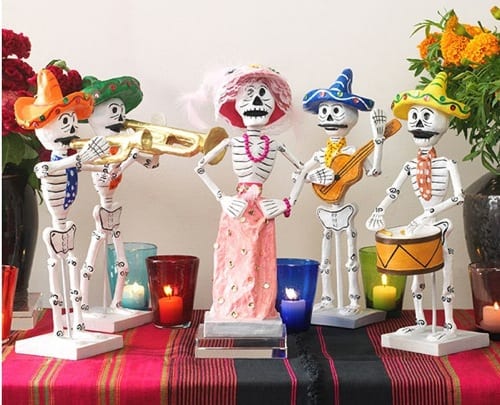 Day of the Dead Book suggestions for children: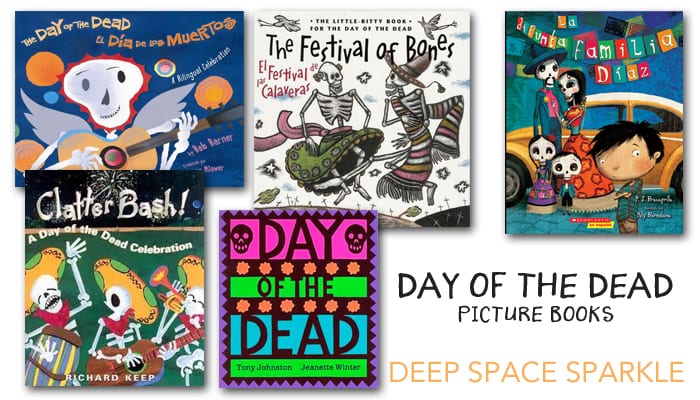 Day of the Dead
Calavera Abecedario: A Day of the Dead Alphabet Book
Second Grade Catrinas!