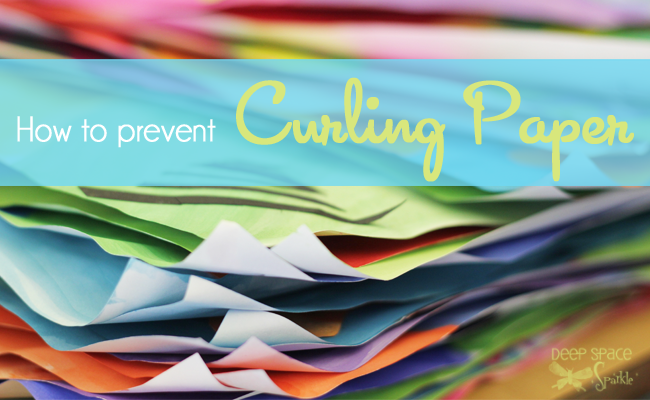 Curling paper is an annoyance in the art room, but can you prevent it?
I don't think you can eliminate it entirely, but choosing the right papers for your art projects will prevent much of the curling.
I use two types of papers for most projects: 90 lb watercolor paper and 76 lb Tru-Ray sulphite paper. You might be surprised that my choice of watercolor paper is only 90 lbs but I have never had an instance when it proved to be too light. I teach elementary school kids and 90 lb watercolor provides just enough tooth and texture to distribute the watercolors evenly.
I don't think it is at all necessary to tape down watercolor paper onto boards like adults do. It's a good practice for more advanced watercolor technicians, but who needs the extra effort with seven-year olds?
I sometimes use watercolor paints on the 76 lb sulphite paper and although it doesn't curl much, the watercolor paint doesn't perform as well because the paper soaks up too much of the paint.The photo above is about how much curling I get from using puck tempera paint on sulphite paper. Not bad, huh?
Even when I use liquid tempera paint on sulphite paper, I don't get much curling. Maybe my tolerance level is high. One of the problems I do have is very wet papers falling through the openings on the art rack causing the paper to dry lumpy and bumpy. I usually place these pieces under a stack of heavy posters or books to restore them to a flat finish.
Your Turn….
Do you experience more curling than this? What kind of paper do you use? How do you prevent curling?
---
New to teaching art in the classroom? Download my free classroom art teachers toolkit by clicking the yellow box below!