HOW TO DRAW BIG RIGS
Goodnight, Goodnight, Construction Site by Sherri Duskey Rinker and Tom Lichtenheld is becoming a classic for kids. The story highlights the jobs of construction vehicles on a work site and then follows each of them: the crane truck, cement mixer, dump truck, bulldozer and excavator, as they get tuckered out and rest for the night.
This lesson is sure to become a favorite for your younger students. There seems to be a fascination for construction equipment for elementary students, so students will enjoy the process of drawing their own construction vehicle from simple shapes.
Other lesson goals are creating orange from red and yellow, as well as adding texture to the project with sponge painting and "mud" splatters.
Here's What You'll Need:
–  12" x 18" white sulphite paper
–  Black oil pastel
– Circle tracers (lids, plates, cups)
For the background:
–  12″ x 18" brown sulphite paper
–  Medium round paintbrush
–  Liquid tempera paint (red, yellow, brown)
–  Scissors and glue
Drawing the Big Rigs
Do you want to see the free video tutorial of the lesson with a chance to download a free drawing guide?
Click over to the Deep Space Sparkle facebook Page to watch!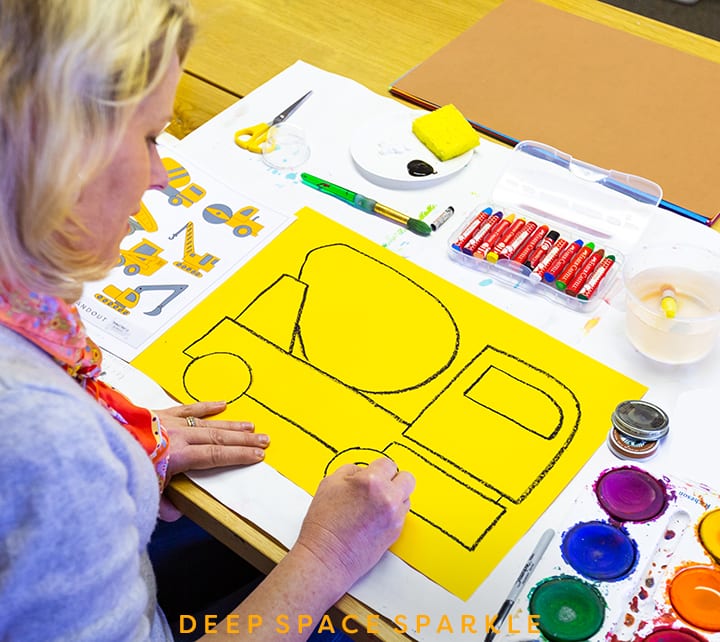 Begin by talking with your students about the basic shapes that they notice in common construction site vehicles. Talk about the circles, rectangles, ovals and squares they notice.
Have various sized circle tracers available for students to use to create their wheels. By simply giving your students a circle to trace, you are helping them feel "safe" with beginning their drawing.
---
Trace the circles with a black oil pastel near the bottom of your paper for the wheels. Connect the wheels with horizontal lines to create the underbelly of the vehicle.
Add rectangles, squares and ovals to create the cab and various parts of the vehicle. Students are sure to use their imaginations when they create their vehicles!
Painting the Big Rig
Prepare paint palettes with a large amount of yellow paint and a small amount of red paint. Students will be mixing yellow and red together on their paper to create orange.
Paint the big rig entirely orange OR select a color you like. You can also use yellow paper to draw the construction site vehicle. Allow the option of drawing directly onto the yellow paper or painting the paper with puck tempera paints to create more depth and interest.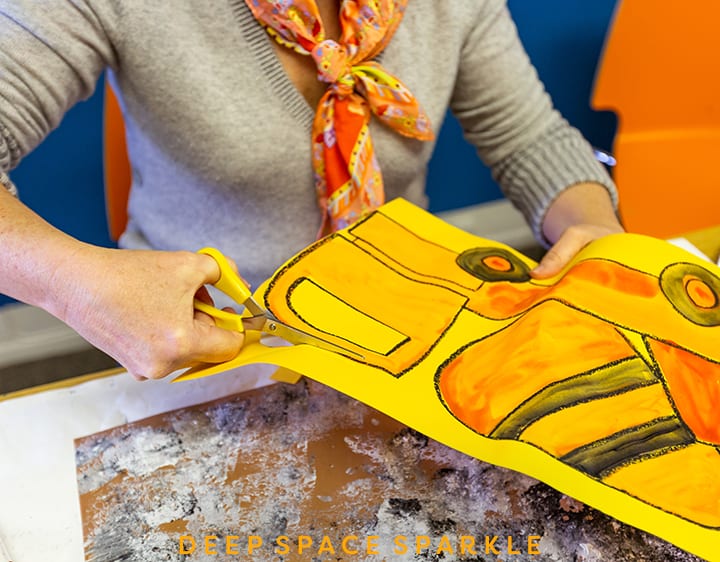 Cut out vehicle and glue to a sponge printed background or a plain colored paper.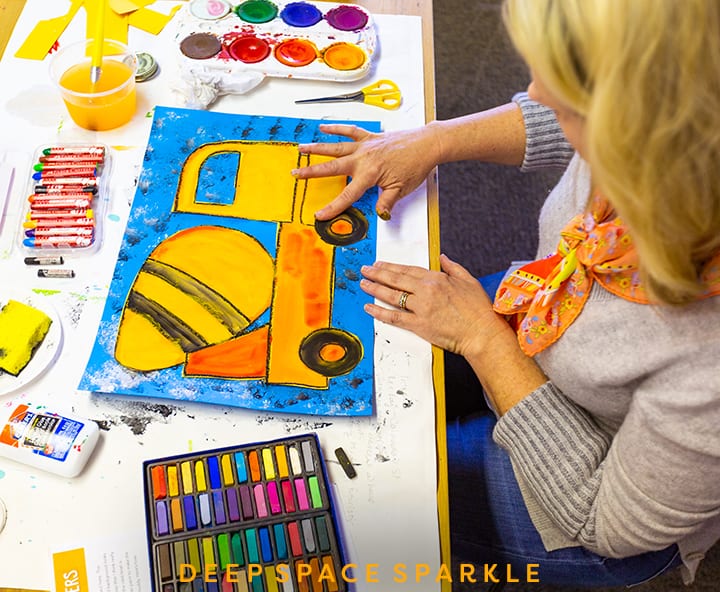 Optional activity: make some mud!
Construction vehicles rarely stay pristine. Use some brown liquid tempera paint to add dollops of mud and spalls to the construction vehicle. Gotta be honest here…the kids are going to love you for this. be prepared for lots of fun!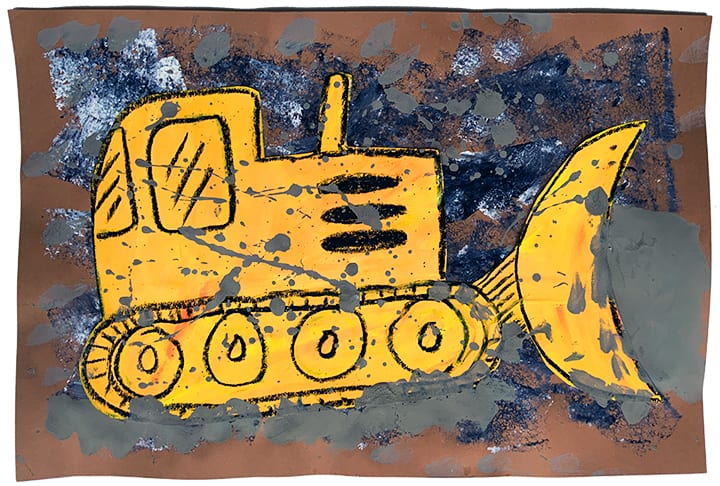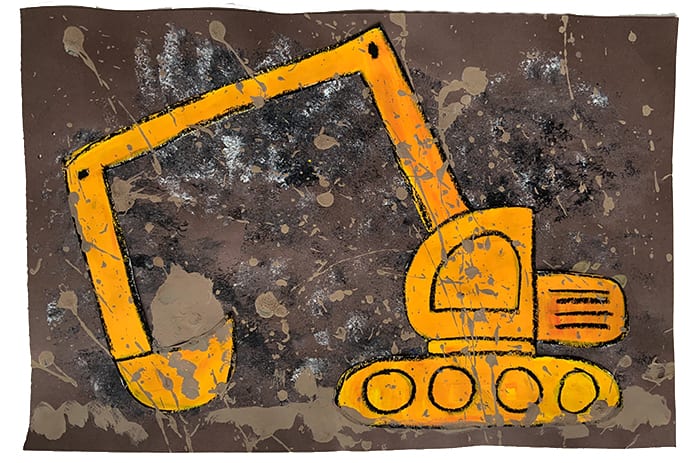 ---
Would you like a FULL version of this art Big Rigs art project?
Note: Are you a Sparkle? This lesson is included in the Things That Go Bundle inside the Sparkler's Membership.