Cubism is one of my favorite art genres to teach. Because of the influences of contemporary artists (think Romero Britto), children are familiar with how artists transforms everyday objects into geometric shapes, which is a huge hit with this easy cubism art project.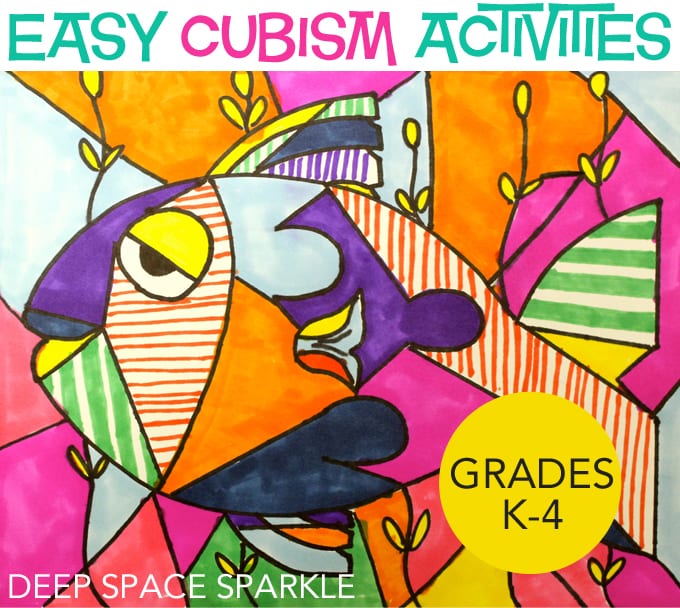 The earlier influences of cubism (Picasso, Klee, Cézanne and Braque) are just as fun and colorful. When I taught my Cubist-Inspired Picasso lesson to Kinders, I drew a fish, cut the fish into sections and shapes. Then, as a group, we put the fish together again in a new and different way. This exercise was really fun and emphasized the concept of abstraction (to take apart) and ultimately cubism.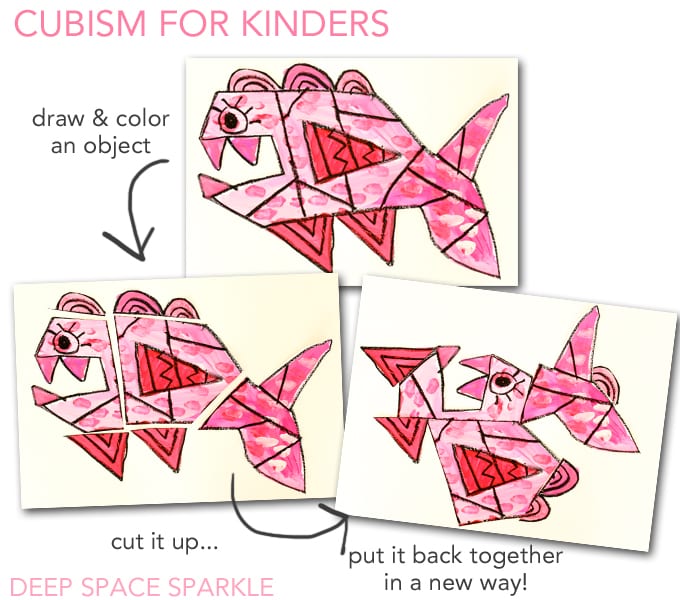 My Easy Cubism Activities utilize the same concept: draw a familiar object then divide into shapes and lines. My third graders loved this project and although the instructions are the same, each child produced wildly different pieces.
I used Prismacolor markers for this project and are absolutely lovely. The colors are rich and heavy. Using card stock instead of sulfite paper makes coloring a pleasure. I read that using photo paper is a dream to use with markers so if you have a ream of that laying around, try it out!
---
Teach art from a cart? Learn why this lesson is a great choice by downloading this free checklist and lesson guide!
---