Looking for an easy first day art project that you can do on the first day of school? This simple line drawing teaches radial drawing, shape, line and watercolor techniques. Not bad for the first day, right?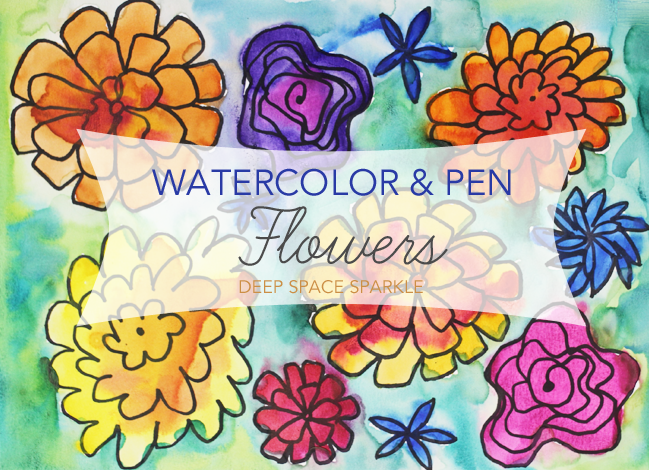 I've done this lesson with my third grade students but fourth, fifth and even sixth grade students would do very well with it. Younger kids may struggle with keeping the flowers big enough to paint. If you want to do a similar lesson with the younger set, pick one or two flower shapes, show a guided drawing and then paint away.
Heading back to school?
Download our back to School Guide | Resources to help kickstart your art program
Here's what you'll need:
– 12″ x 9″ 90 lb watercolor apper
– Pan watercolors (use liquid for the younger group)
– Sharpie brand black marker or any other waterproof marker
– Newspapers for table protection
Drawing the Flowers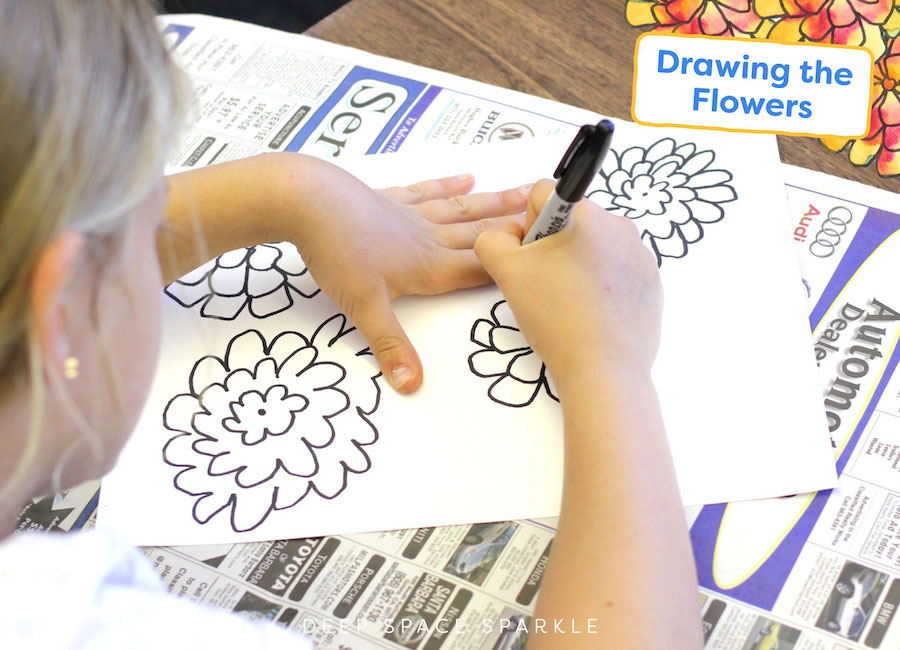 I showed the kids how to start with a dot or small circle somewhere on the paper. Then, using the dot as a starting and stopping point, create a shape and repeat that shape all the way around the dot. The bigger the shape, the less petals you will make.
If you see some kids making some small petals, don't worry. For this type of painting lesson, it's okay to have small shapes.
Painting the Flowers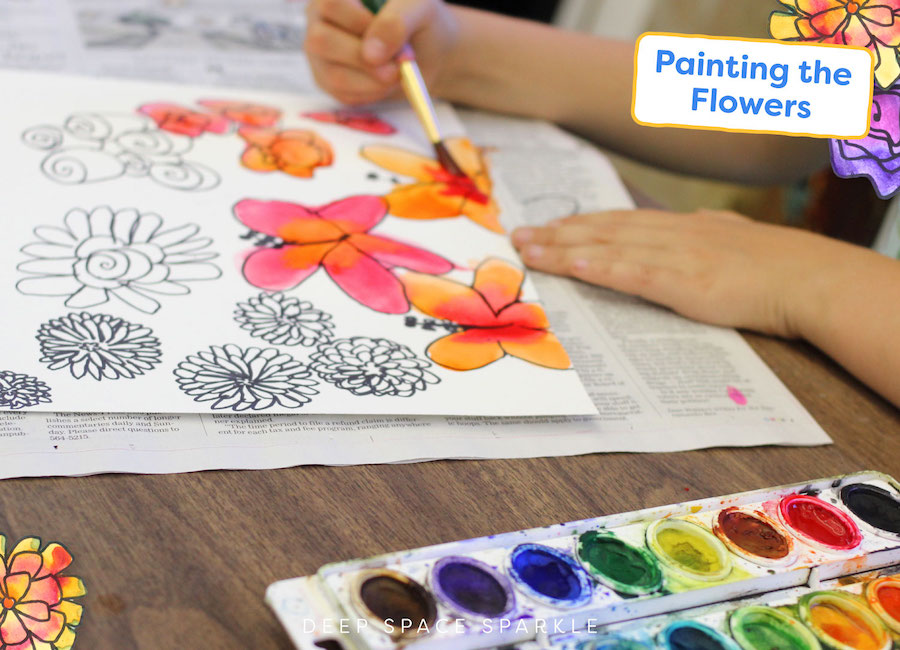 Using watercolor trays, instruct the kids to start with one color and paint a few petals. In the photo above, the artist chose red.
Using the colors on both sides of the chosen color, students can paint analogous or friendly colors. This is not the time to paint the petals in a rainbow of colors. It would take much too long. It's also super helpful to show the kids how you can paint the entire flower with one color. No need to paint each individual petal; just paint the outline, then fill in the middle.
This technique is also perfect for the kids who drew a thousand petals on one flower.
Painting the Background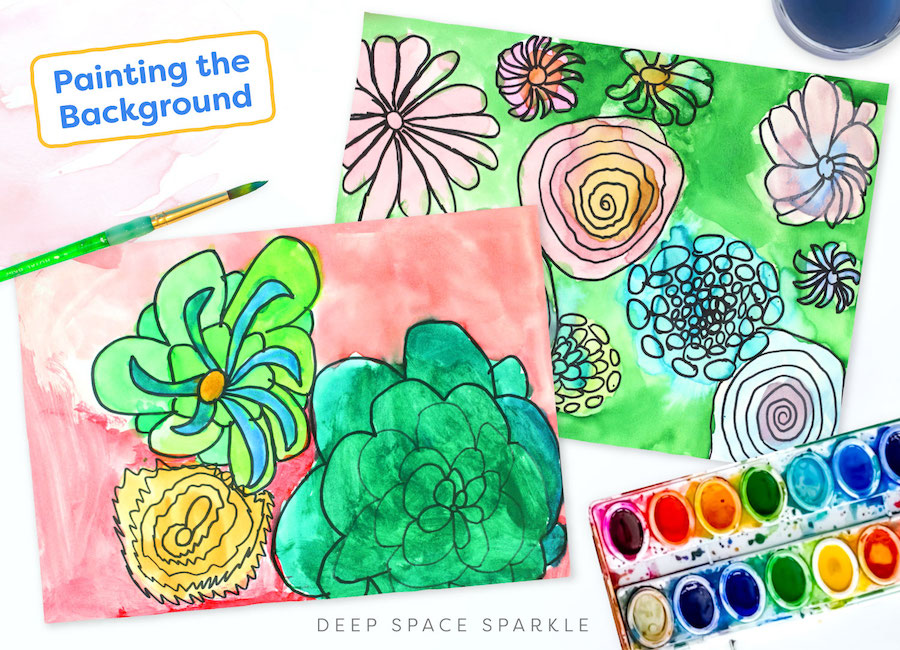 Once all the flowers are painted, use ONE color to paint the background. It helps if the flowers are dry so wait a few moments.
Some kids will want to use more than one color. But you knew that, right. For these kids, challenge them by having them select analogous colors from the color wheel. Pretty, huh?