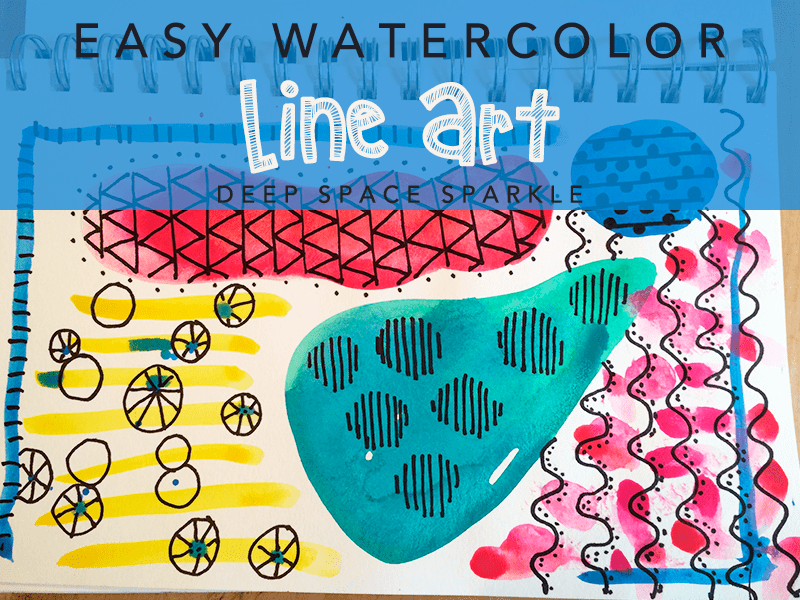 There's something about the lure of summer to awaken your creative juices. My favorite illustrators like August Wren and Alisa Burke create art. every. single. day.
I can't even imagine doing that. Can you?
But something inspired me this morning to turn off my computer, find a sketch pad and grab a box of watercolors. Usually I plan out what I want to paint, but today, I decided to paint as if I were a child being handed a tray of paint.
What would I paint?
What colors would I use?
It ended up being nothing…just a series of lines and blobs. But that's what a child would do. Well, actually they would most likely paint a rainbow or a flower or a lollypop tree…but if we said they could paint anything except those things.
I let the paint dry and took out a Sharpie marker and drew a few lines. Not worrying about it needing to be something.
And as it turns out, the painting did indeed turn out to be nothing, but it did its job.
Tomorrow I will do it again. This time, I feel it won't take as much energy to get started.
WANT TO SEE ME IN ACTION? Here's a 1 min video…

Want to create something with me? Paint or draw something tomorrow that could be used in your art class.
Tag me on Instagram with #deepspacesparkle and let's share some ideas!
---
WATERCOLOR TECHNIQUES FOR KIDS
Click the image below to receive our free PDF lesson guide!