EASY WATERCOLOR PROCESS LESSON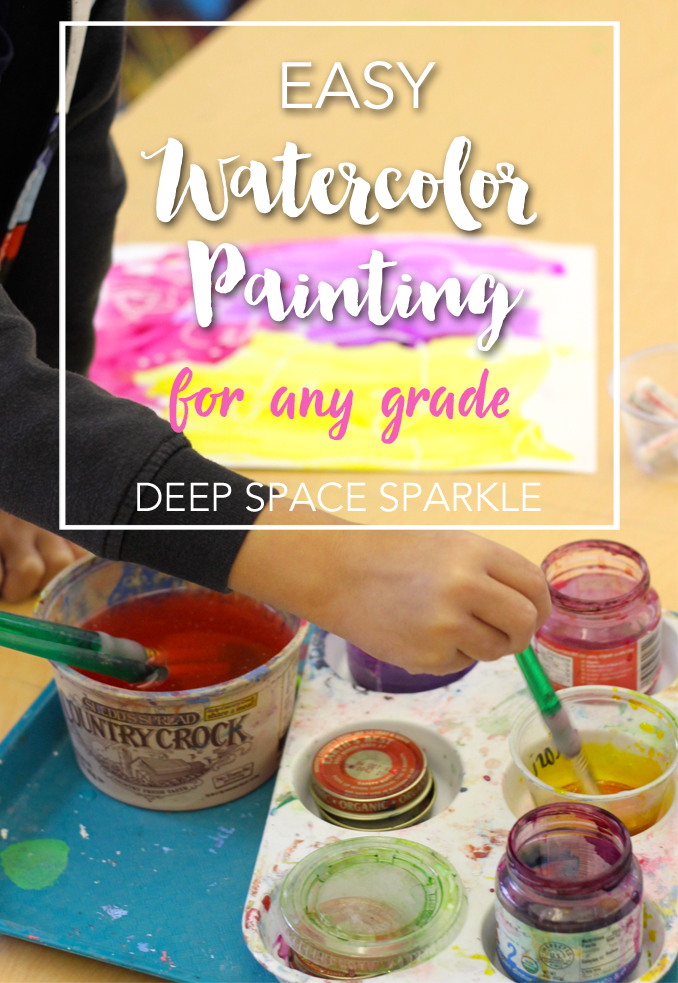 Honestly. It's like the kids have never seen this before.
The ooh's and ahhh's that result in painting over an area of white oil pastel is worthy of admission.
I needed a one-lesson project in order to keep my first grade classes in sync with each other. I whipped out my half-sheets of watercolor paper and a few jars of liquid watercolor paints and offered a quick demo on watercolor resist.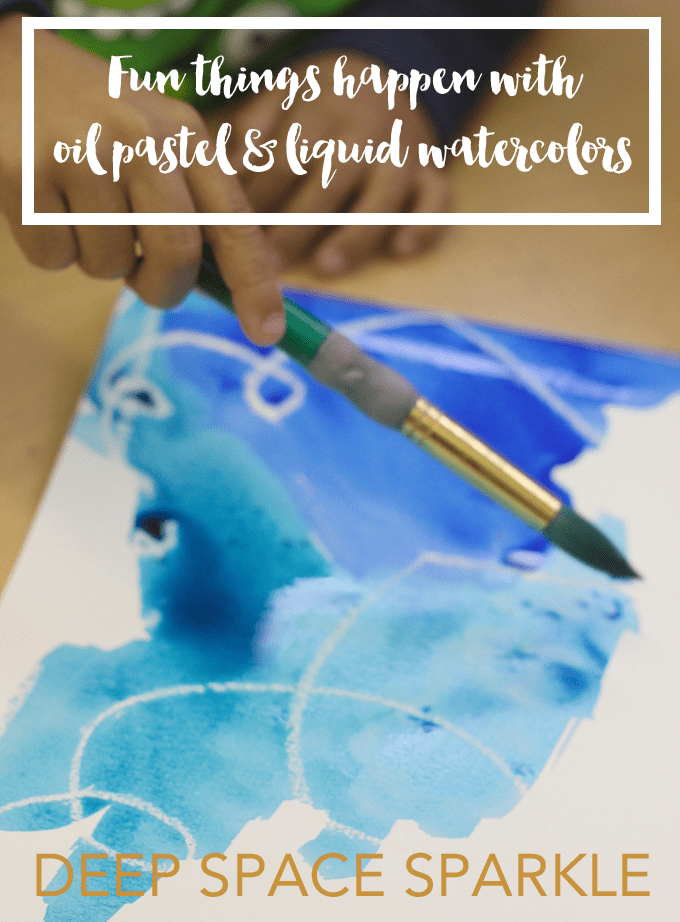 Although this is an easy project, the results are worthwhile only if you use watercolor paper and not regular drawing paper. The thing is, with regular drawing paper, the watercolor paint will soak into the paper and will not offer a resist worthy of the accolades. With watercolor paper (school-grade 90 lb paper is perfect), the watercolor paint sits on top of the surface, avoiding the areas of oil pastels but blending with their watercolor friends.
Both mingling and resist happens. It's a beautiful thing to a seven-year old.
You can see in this cute pig art lesson that I used watercolor paints on regular drawing paper. See how the colors are not as vibrant? That's because the paint soaked into the paper.
As for liquid watercolor paints, if you haven't tried them, you simply must. They are wonderful.
Don't worry so much if the colors get muddied or blended. As an art teacher, it's important to instill a sense of fearlessness in your little artists about using mediums with enthusiasm. If we harp on the children for the small infractions of life, we may unknowingly create an environment based on tattling and the need for approval.
"Mrs. Palmer, Jon didn't wash his brush!"
"Is this right, Mrs. Palmer?"
Think about it. Is a muddied yellow paint really worth becoming upset over?
Of course. You may feel differently. If so, ignore the above.
EASY WATERCOLOR PROCESS LESSON GALLERY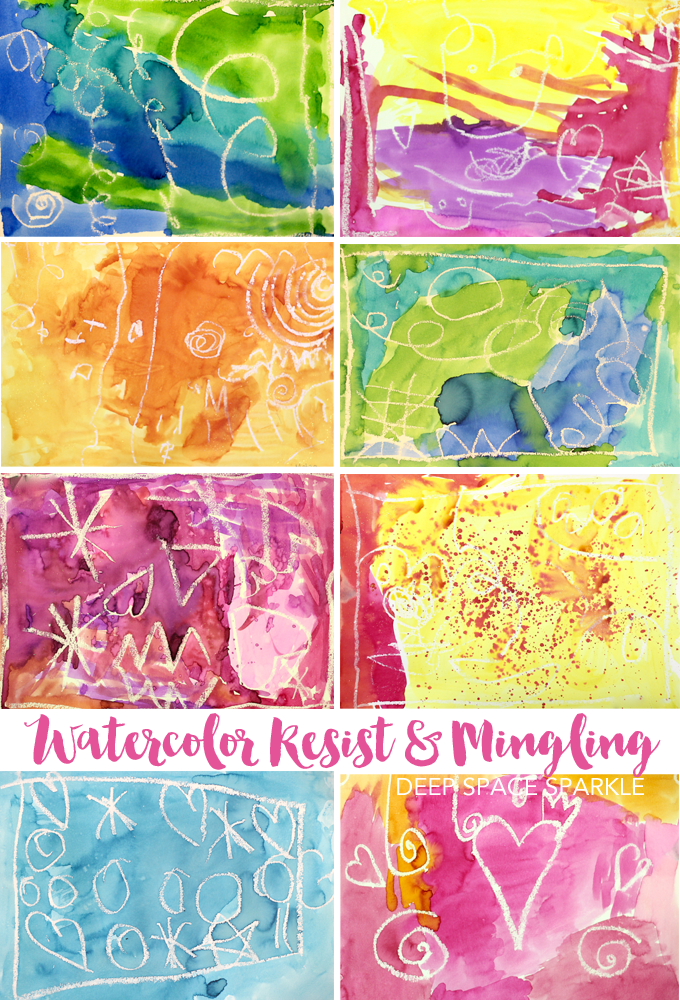 Sometimes, it's just about the process.
The freedom to experiment with color, pattern, water, gravity and the occasional splatter.
---