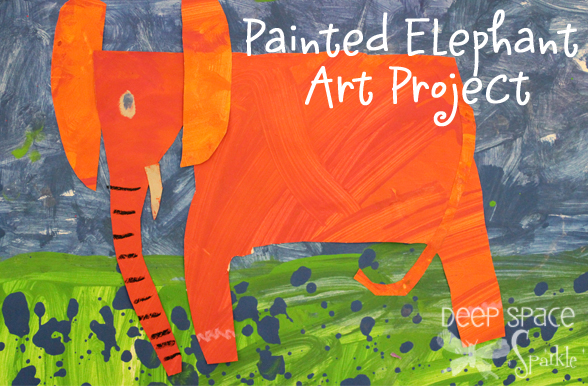 Eric Carle's latest book The Artist Who Painted a Blue Horse is as delightful as the rest of his other titles. Journey through a young artist's imagination as he paints a blue horse, a red crocodile, a yellow cow, an orange elephant and many others. My first graders loved this book and were excited to create their own orange elephant.
As with all of my Eric Carle inspired lessons, the children painted their own orange paper and used their observation skills to draw an elephant. We look at a few drawings of some elephants, including the majestic orange one in the book and together we drew elephant parts over the back of our dry painted paper. If a drawing didn't turn out as planned, the children crossed through the lines and started again. This was truly a lesson in observational drawing as the year is coming to a close and my first graders have had plenty of tracing and cutting practice.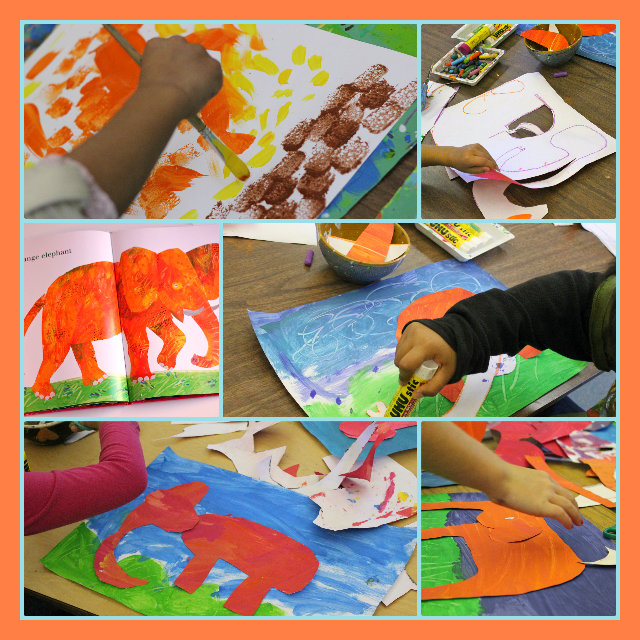 Once all the elephant parts were drawn, we switched gears and painted the background on a separate piece of white paper. I set out blue, green and some yellow tempera paints and the children painted a horizon line. Everything above the line was sky and below was the ground.
After the background dried, the children cut and pasted their adorable elephant parts onto the background. Long trunks fell off the page and for the quick few who had time to add details, a tray of oil pastels were set onto the tables so important things like pink toenails and eyelashes could be drawn.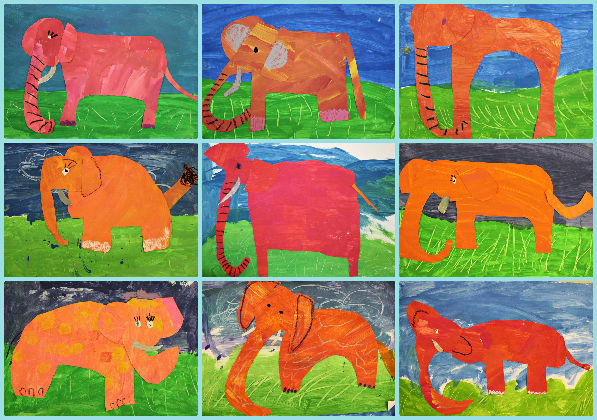 Quite adorable don't you think?
---
ARE YOU A SPARKLER? Access 0ver 300 art lessons, videos, resources & trainings for one low monthly fee.