As a creative warm-up to practice making thick, thin and expressive lines, introduce to your sixth or seventh graders in your art rotations with Emotion Portraits.
I found this idea on Flicks from one of my favorite art teachers Artsy T. Her. Here's a link to her Emotions Portraits and you can peruse her site from there.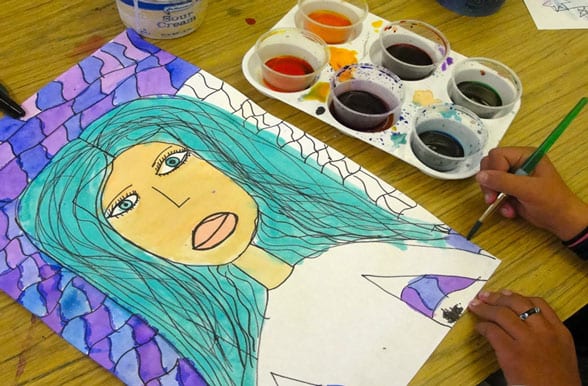 WHAT YOU'LL NEED:
– 12″ x 18″ white paper (watercolor paper is not necessary)
– Waterproof black markers
– Watercolor paints; I put the watercolor paint in little condiment cups, then place the condiment cups in a 6-well palette.
Download a free art resource: The Scoping and Sequencing of Portrait Making

To begin, I asked the students to call out an emotion. I explained in brief how to draw a simple face then added the emotion focusing mostly on the eyes and mouth. Students gave more emotion examples (angry, sad, pensive, joyful, bored, frustrated, etc) and this time, I demonstrated how to use thick and thin lines to convey the emotions.
The kids really got into this part so I turned the tables and asked a few random students to come up and try drawing an emotion. The class guessed the emotion. They really loosened up. This helped break the terror of using a black marker without any practice.
Please stress that this project is just a warm-up and if they make a mistake, no biggie. Releasing pressure allows the students to be creative and mistakes or not, the portraits are truly the result of an emotion!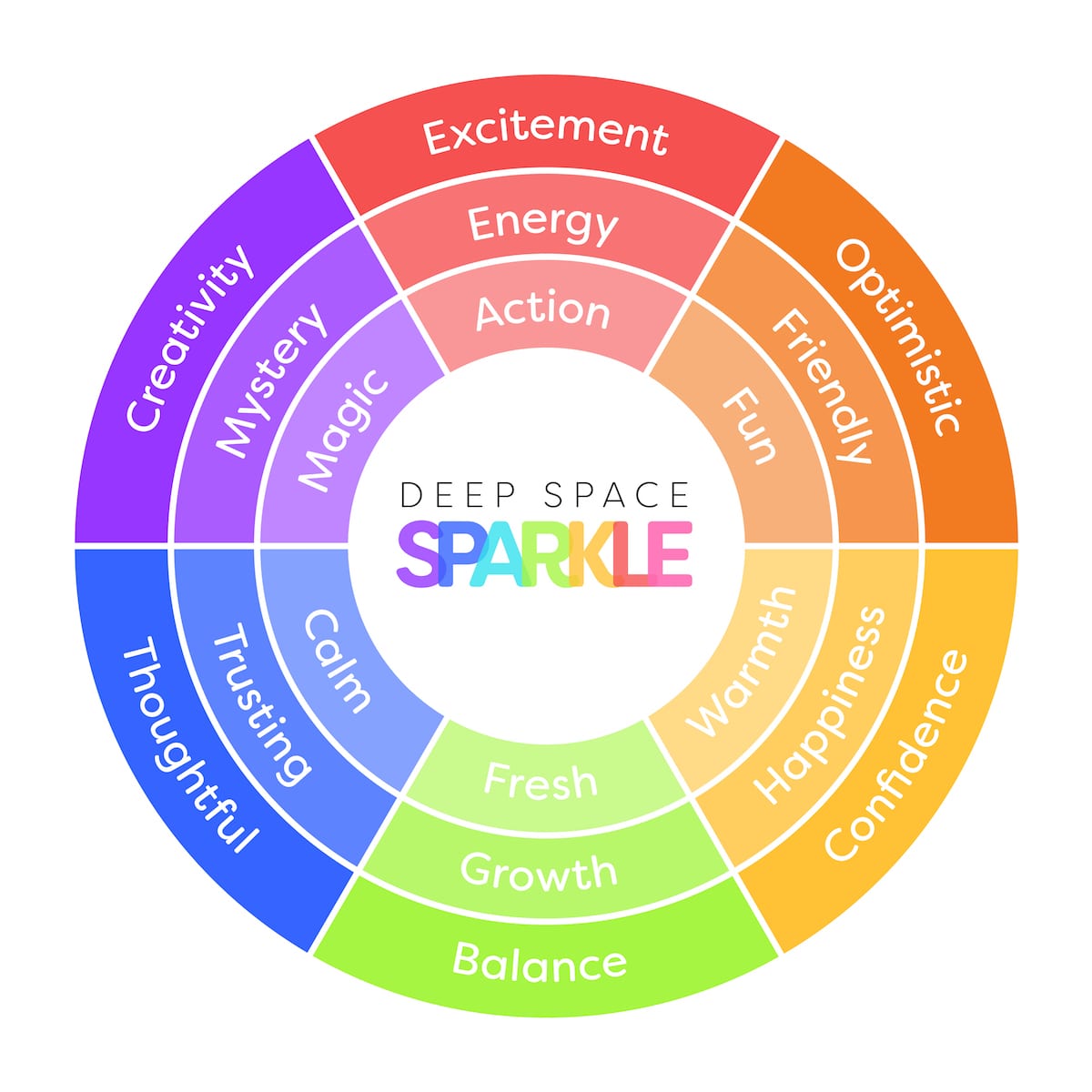 For color, I spoke a briefly how certain colors affect moods. I placed a poster on the white board for kids to come up and look at but basically, I let them have free reign of the watercolors paints and let them be expressive. In addition to the color theory chart, I place a Fred Babb poster on the board as well. His expressive use of color is by far, my favorite sample.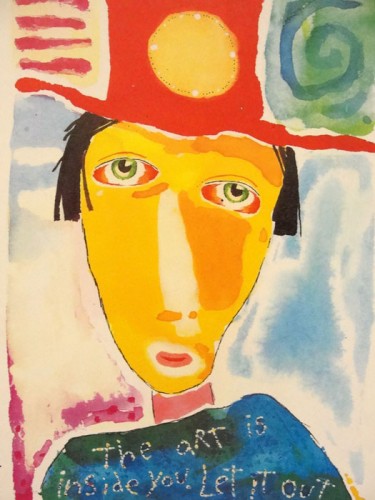 This is a quick project. Only two -50 minute class times. Everyone finished.
Sixth Grade Emotion Portraits: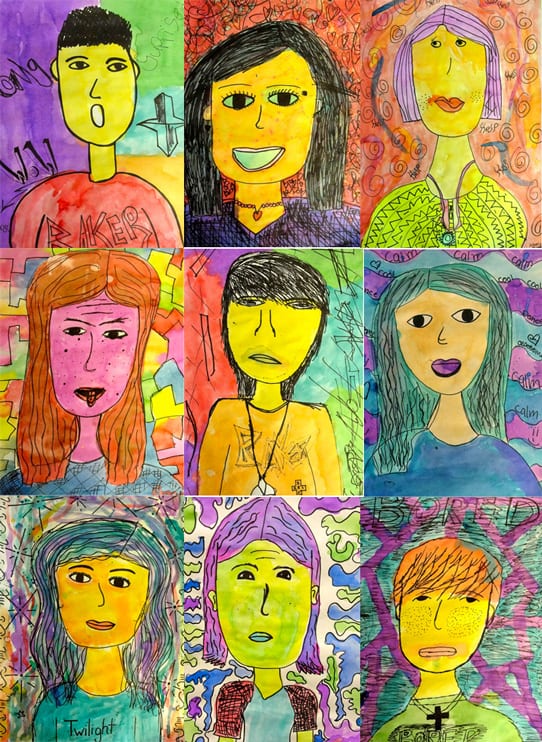 ---
DOWNLOAD A FREE ART RESOURCE: THE SCOPING & SEQUENCING OF PORTRAIT MAKING