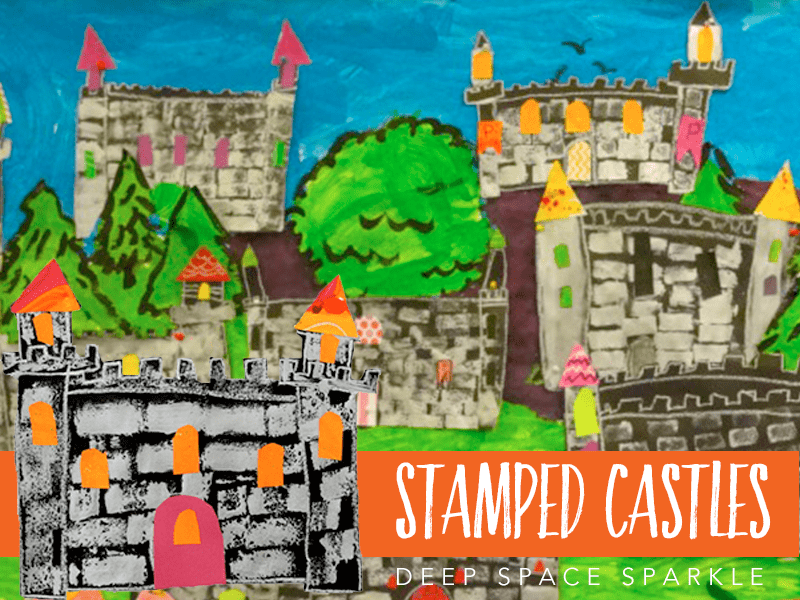 This easy, two-part project is perfect for first through third grade students.
After a brief discussion about castles and all the wonderful features they have, I demonstrated a basic castle drawing techniques. We used white oil pastel on black paper to draw the castles.
Then, using a household sponge cut into 1/2″ x 1 1/2″ pieces, children dipped damp sponges into silver metallic tempera paint and created the stones or bricks.
Encourage stamping right off the ends of the paper as the castles will be cut out later on (this solves the problem of fitting full sized bricks into small spaces, although you can also use the ends of the sponges). The sponges created an old-world effect that the children loved.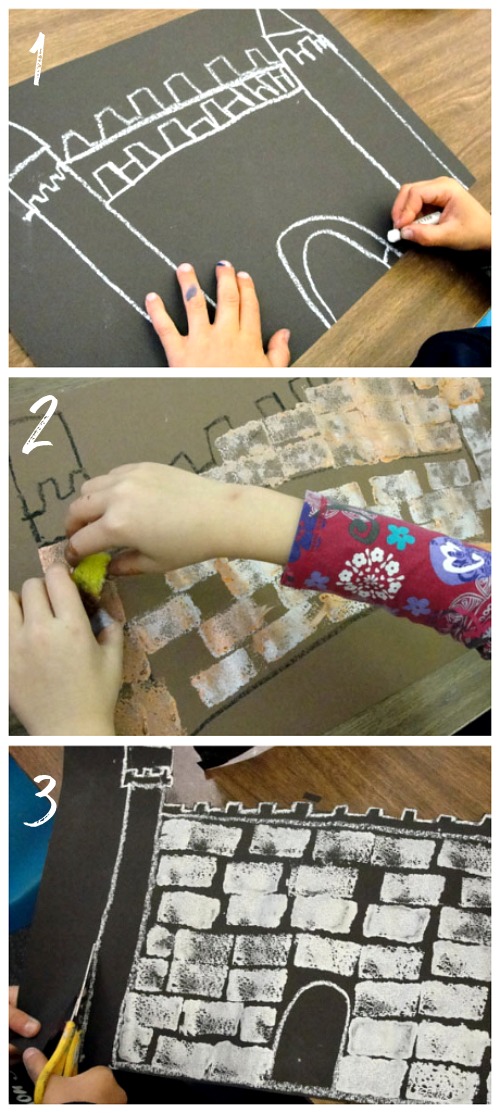 Once dry (usually the end of class one), children cut out their castles and use paper scraps to create windows, doorways, flags and banners. I set out a tray of paper scraps, scissors and glue sticks and gave a few directions on how to cut out an arched window (fold paper in half), flags and banners.
The children completed their castles at varying times, so to entertain the children who finished early, I set them to work painting a large sheet of craft paper to act as the backdrop for the castles. They really enjoyed the freedom to create their own signature castle.
Second Grade Castles…