Nothing is more beautiful than a tree emboldened with crimson and pumpkin colored leaves. In Santa Barbara, we have few trees that display this wonderful show but our imaginations make up for this lack of seasonal change.
I was inspired by Kathy's art journal pages from Art Project for Kids and wondered how I could translate this lesson for my second grade class. I cut some squares of red, orange, yellow, green (and yes, I'll admit it…) purple tissue [paper and let my students enjoy the color of autumn.
Supplies:
– 6″ x 9″ white drawing paper
– Tissue paper cut into 5″ x 5″ squares
– Mixture of white glue and water
– Small paint brush
– Black marker (waterproof is best)
Time: One 40-minute class
The Set-up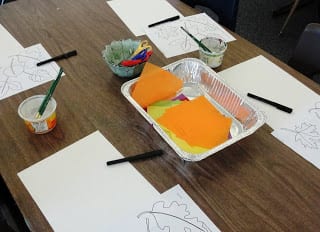 Step One: Tracing the Leaves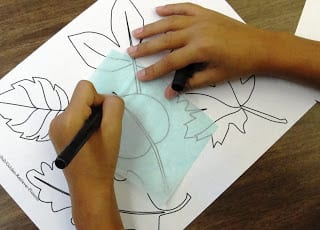 Step Two: Arrange the leaves on the paper and brush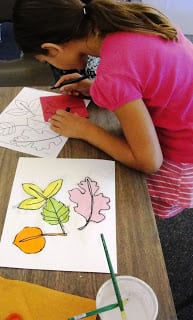 Step Three: Smooth with the glue mixture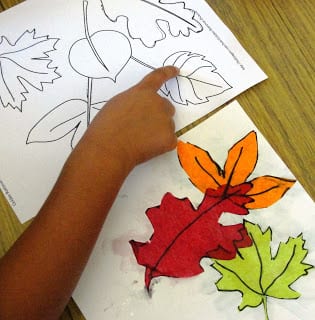 Step Four: Pick your next leaf and do it again!
Encourage overlapping!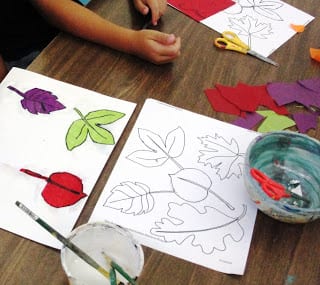 The Results!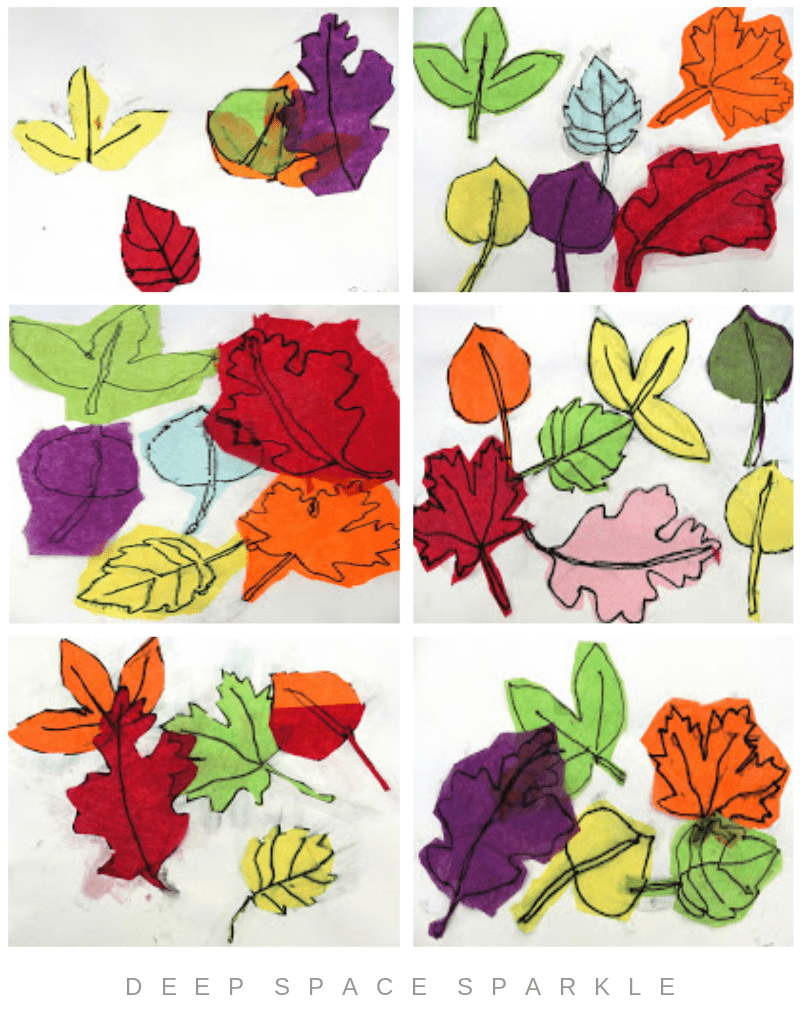 ---
Want more lessons for your fall art activities? Download this lesson guide by clicking the yellow button below and we'll send you a PDF on How to Draw a Pumpkin!