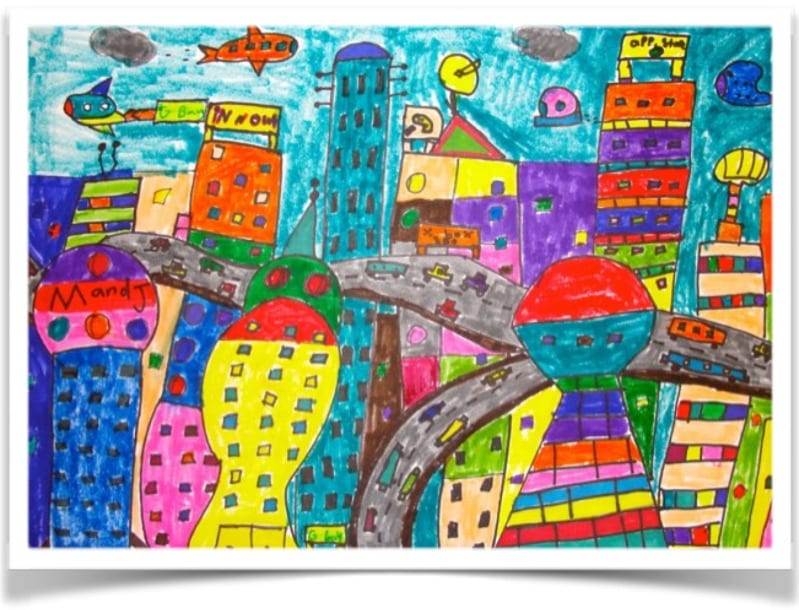 Usborne Activities' 365 Things to Draw and Paint (Activity Books)
 is a great resource for art techniques and ideas. I love the look of the Futuristic Cityscape lesson and knew it would translate well for my group of 5th and 6th graders. The idea of a line drawing with shots of color appeals to me as a teacher and to my students. You can put as much or as little color in your drawing as you want.

I found this image on the internet and loved the use line and color. I showed this illustration to my students to give them an alternate perspective from the idea in the Usborne book.
Art Supplies 
You will need three things for this art project: paper, colored markers and black markers. I used my favorite sulphite drawing paper (construction paper) but you could use whatever you wish…even plain copy paper.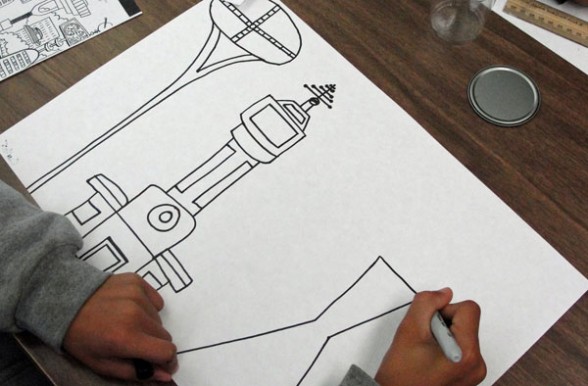 Start by drawing the skyscrapers along the bottom of the paper. These "first" buildings should touch the bottom of the paper. Fill in the details now or leave until later.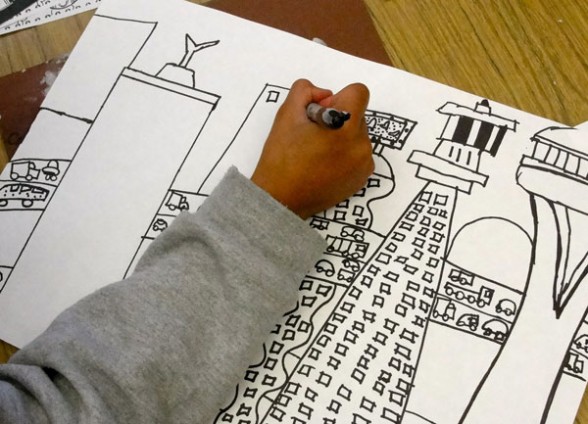 Next, draw a highway behind the skyscrapers and then more skyscrapers and buildings behind the raised highway.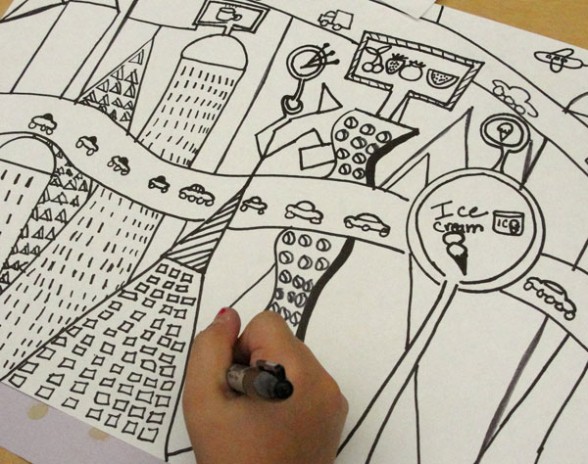 The amount of detail is completely up to the individual child. For many kids, I really have to push them by giving them ideas or tips. Offer permission to think outside the box and let their imaginations go wild.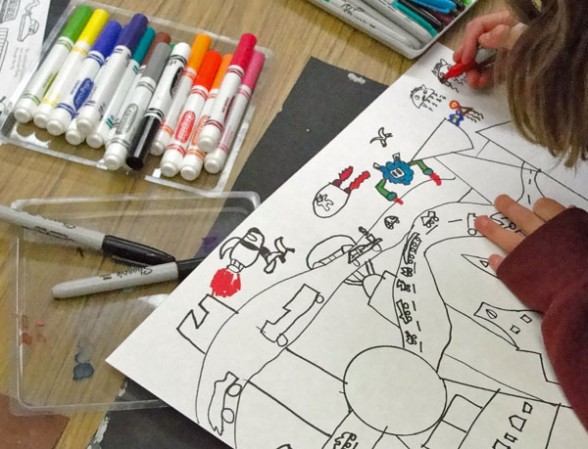 Coloring takes a LONG time, so make sure the kids know that not everything needs to be colored. Black and white can be just as effective.
Fifth and Sixth Grade Line Drawings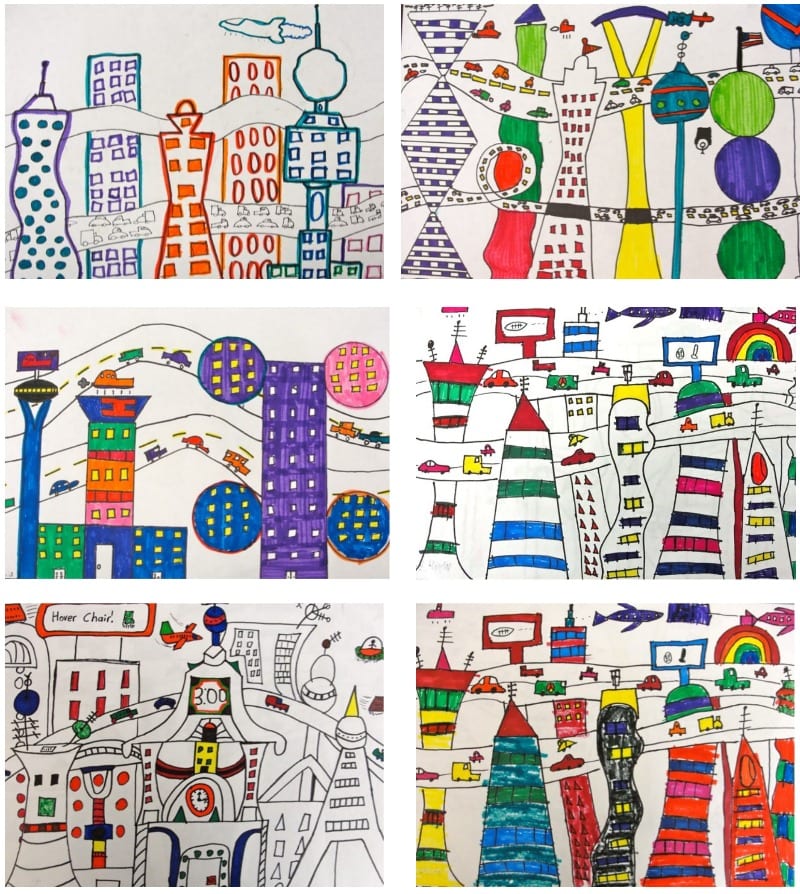 This post contains affiliate links
---
FIND THIS LESSON IN THE FAIRY TALES & IMAGINATION BUNDLE INSIDE THE MEMBERS CLUB…