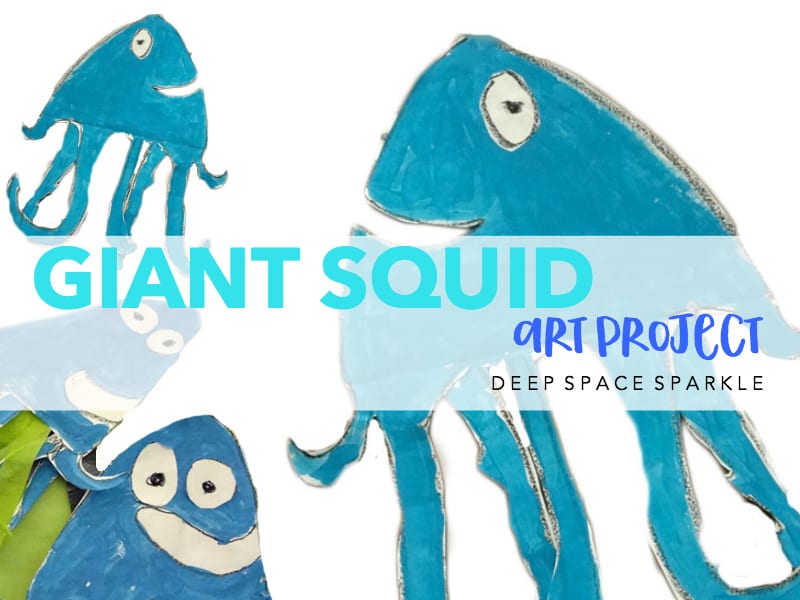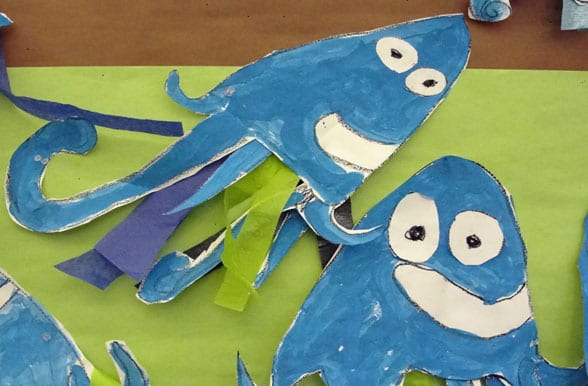 What's the biggest thing in the ocean? According to the giant squid in Kevin Sherry's book I'm the Biggest Thing in the Ocean, he is! This lesson was inspired by Meg Duerksen's Whatever blog. Here is her Squid Art Project that she did based on the same book. Totally adorable, don't you think?
I'm The Biggest Thing in the Ocean
 by Kevin Sherry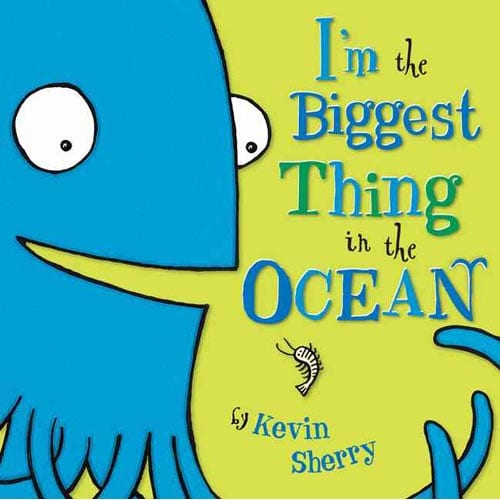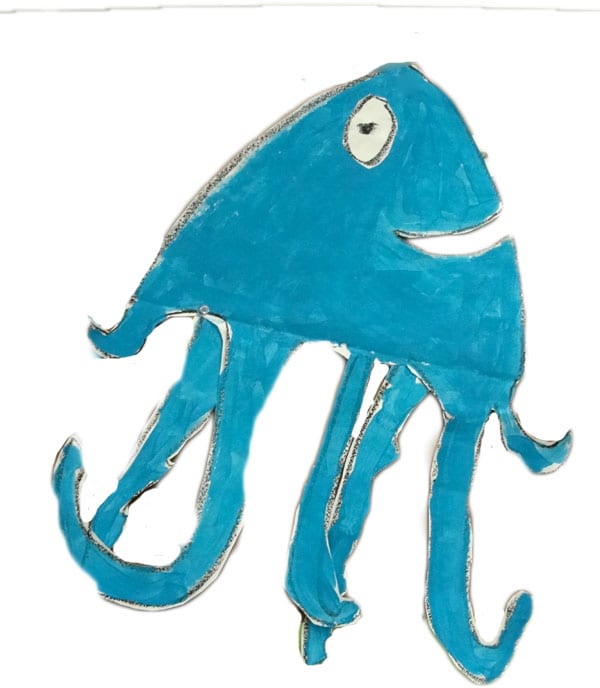 For my afternoon class of Kinders, we read the book (kid's LOVED it) and did a directed line drawing of the squid in the book. I picked the biggest piece of paper in the art room (18″ x 24″) and asked the kids to draw eyes somewhere on the outside of the squid drawing (not on the squid itself).
We painted our squids blue, allowed them to dry and then took a LONG time cutting them out. We cut out our eyes and pasted them onto our squid.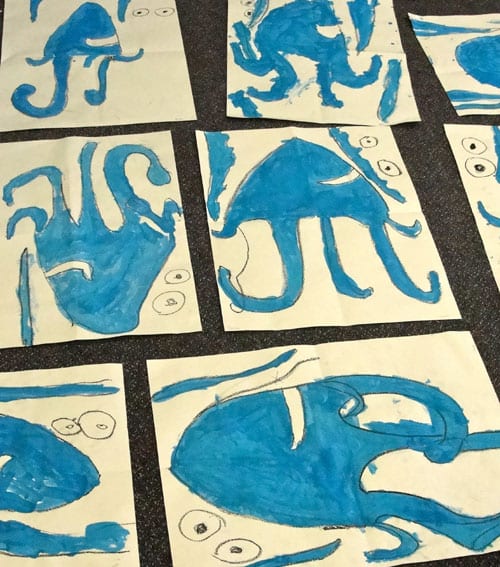 For a final flourish and a bit of fun, we taped long strips of tissue paper to the bodies and hung 'em all up.
This post contains affiliate links
---
FIND MORE LITERATURE THEMED BUNDLES INSIDE THE MEMBERS CLUB…