A little history on Paul Cézanne…
Paul Cézanne was born on January 19, 1839 in Provence, France. When Cézanne first began painting, his artwork was noticeably dark and serious. After a friend encouraged him to paint outside, he began to paint with short brush strokes and brighter colors.
Cézanne is known for his still life paintings–mostly of household objects arranged with various fruits. Cézanne would spend hours arranging the fruit and his moving his easel around to get just the right perspective. He was intensely interested in painting shapes: cylinders, spheres, cones and cubes.
Art teachers love Cézanne!
Many art teachers look to Cézanne to introduce the concept of still-life painting to kids. I love his dark colors and moody shadows. Place a few colors of pain
t on a table and add some chalk and kids can easily re-create their own still-life paintings just like Cézanne.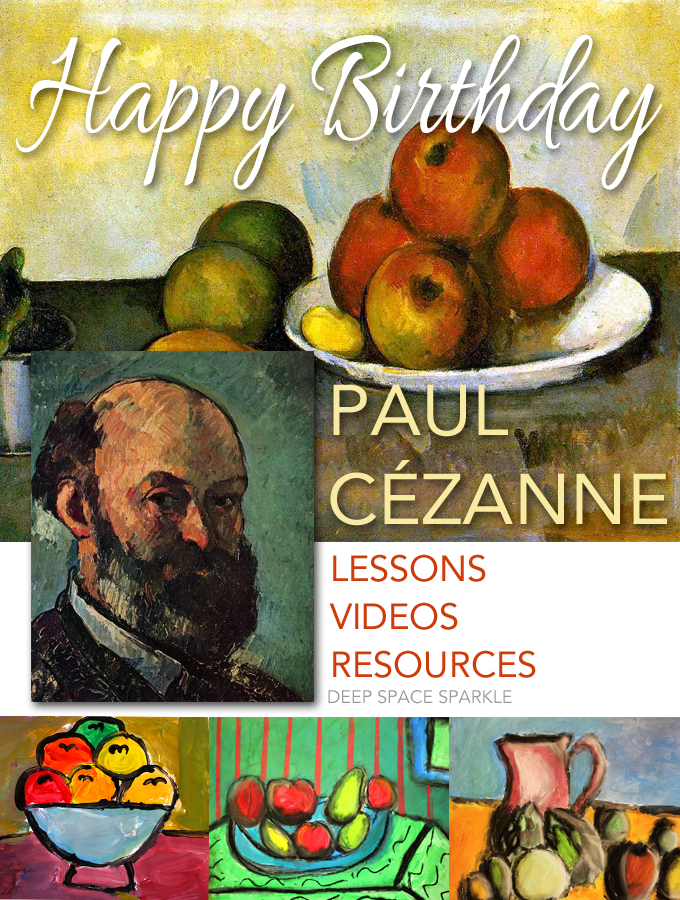 Here are a few great art lessons and resources to get you thinking about your next Cézanne-inspired art project: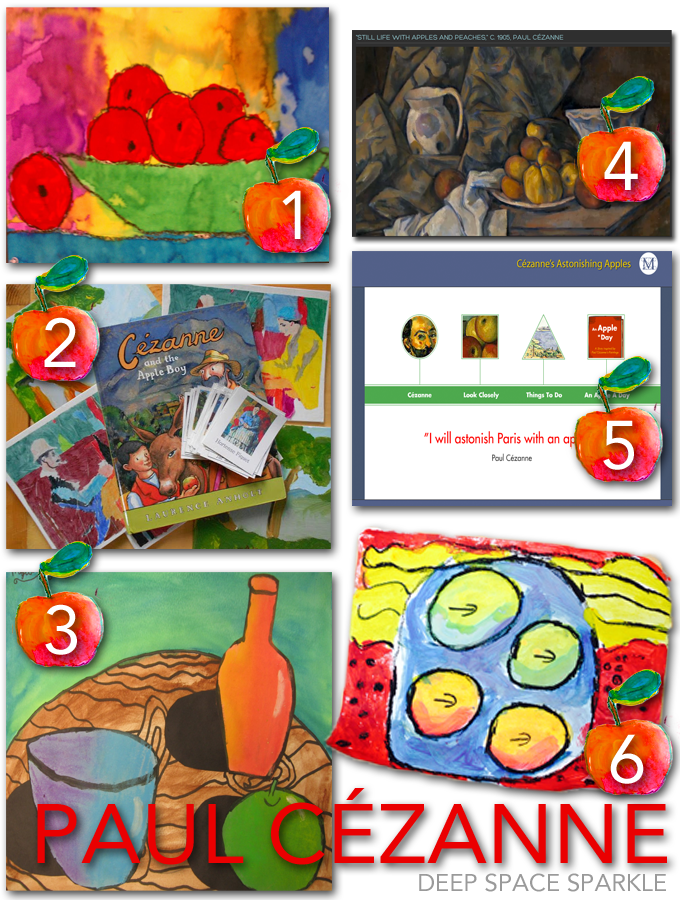 Deep Space Sparkle Cézanne resources….
Kindergarten Painted Pears Art Lesson
Fifth Grade Still-Life Mixed-Media Cézanne Art Lesson
Check out more Cézanne -Inspired lessons on Pinterest
Visit Deep Space Sparkle's profile on Pinterest.
---
DOWNLOAD A FREE PAUL CÉZANNE TEACHER RESOURCE GUIDE>