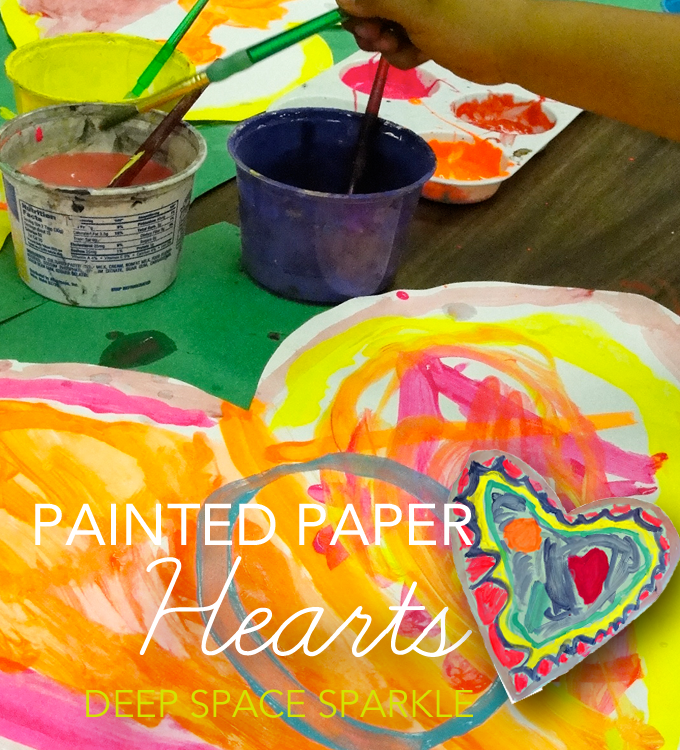 Laura at Painted Paper is my go-to source for inspiration. No one can teach color theory like she can! So when I saw her Picasso-Inspired Hearts, I knew I had to give these a try.
I had one more Kinder class left in my rotation, so a one-session project was required. To aid in the expediency of the project, I pre-cut large hearts from 18″ x 24″ paper before the kids came to class. Of course, it would be an easy lesson to show the kids how to fold the paper and have them draw and cut their own hearts, but time was not on my side.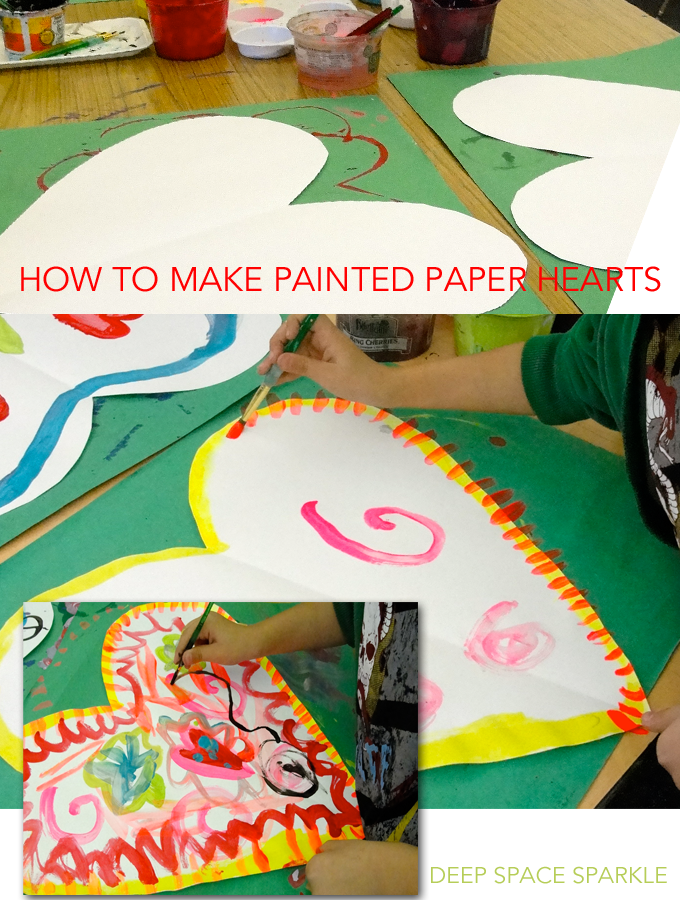 I placed various colors of tempera paint on the tables, plus white. My goal was to have the children think about colors and how adding white affects them. These are Kinders mind you, and sometimes the mixing got a bit out of hand. That's okay. It was really a fun process for them. I also encouraged them to paint whatever designs they wished. I anticipated an explosion of color but strangely enough, many kids were very, very careful with their paints. Some kids attempted to outline their designs with black paint, while others balked. Either way was fine by me.
This was a fun project and super easy. Thanks, Laura!
Kinder hearts…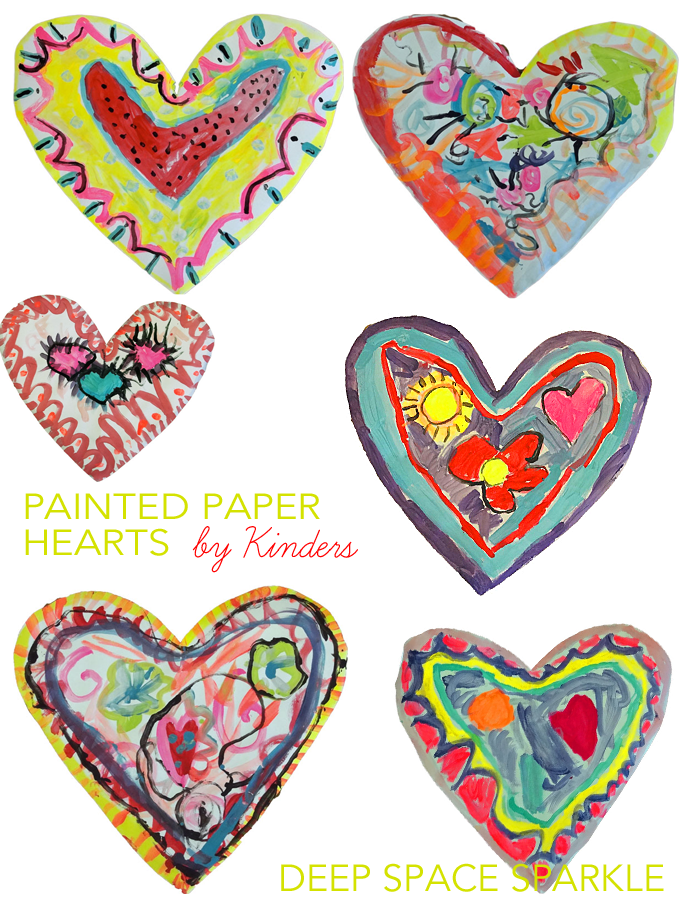 ---
Want more Valentine's Day art inspiration? Download our free drawing guide that includes a tints color wheel, heart template and shade worksheet!