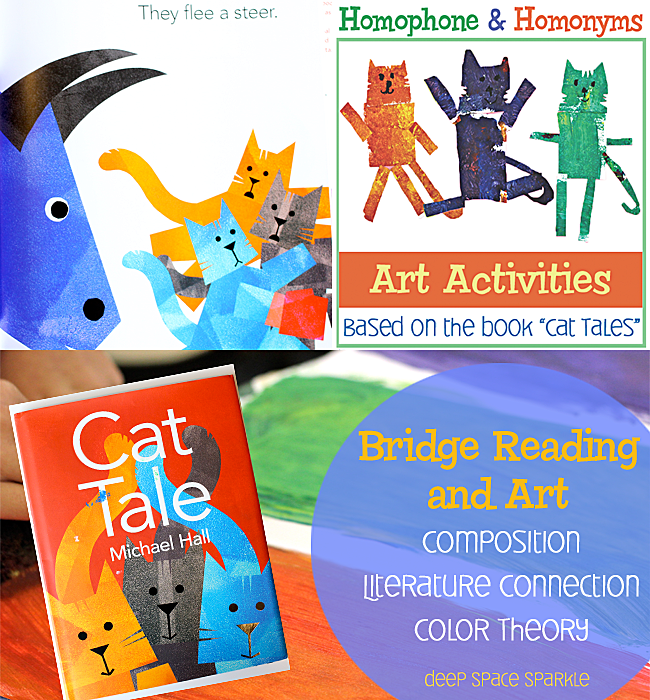 Based on the book "Cat Tales" by Michel Hale, children explore the color wheel by creating secondary colors from primary colors. Using shapes to create the Cats from the book, children become aware of movement, expression and composition.
This 8-page lesson plan includes full color photo tutorials, student agllery, a handout to show how easy it is for first graders to make a shape cat and tips for encouraging the best work from your students.
A perfect tie-in to your lesson on homophones and homonyms.
This 8-page lesson plan develops the following skills:
making secondary colors from primary colors
paper cutting skills
creating a composition from paper shapes
learn about movement through composition
The lesson plan includes:
full-color tutorial
art objectives
directional handout
student gallery
"clickable" supply list