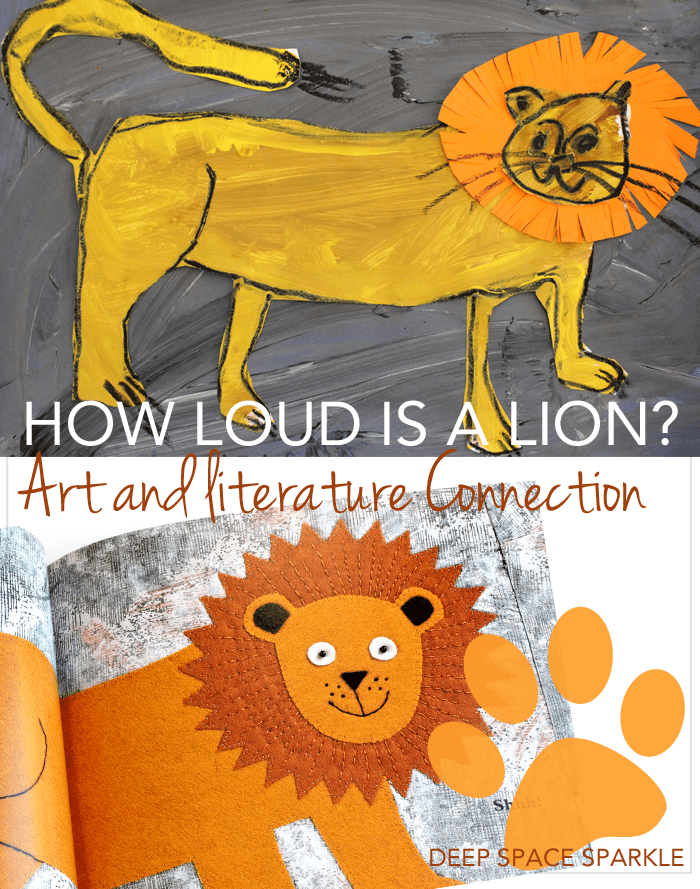 Learning how to draw a lion as well as other African animals is very rewarding for kids. Their distinctive shapes and features mean that even the most basic drawing looks familiar.
I know this lesson looks like a bit of work…drawing, painting, cutting, pasting. But, believe me.  It's worth it.  This is the type of lesson that keeps on giving long after the lesson is over…little lion drawings everywhere.
There is something about learning how to draw an animal that really empowers children. This guided drawing is simple enough that all children will feel successful.
I promise.
What you'll need:
White paper
Colored paper
Oil pastels or Crayons
Liquid Tempera Paint
Scissors
Glue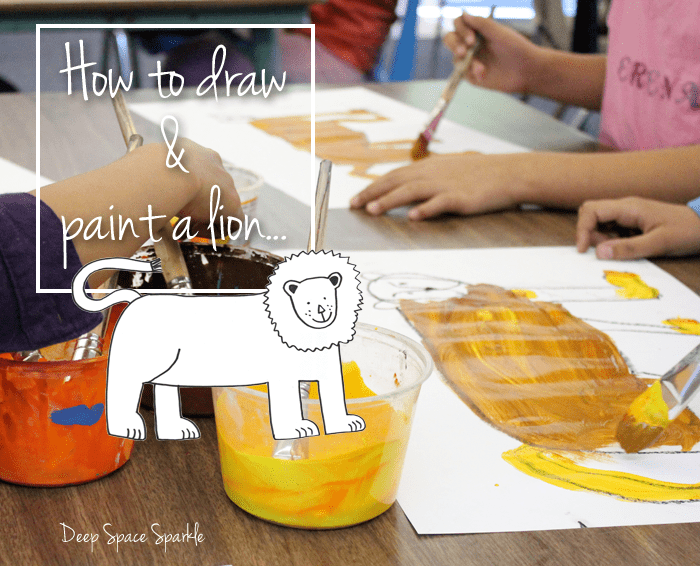 Children learn to draw the lion through a guided drawing then they get to paint without worrying about staying within the lines.
The background is inspired by the image in the book,  How Loud Is a Lion. You can choose to use the colors as in the book or allow the kids to create their own background.
Here's a preview of what is included in the 13-page lesson plan: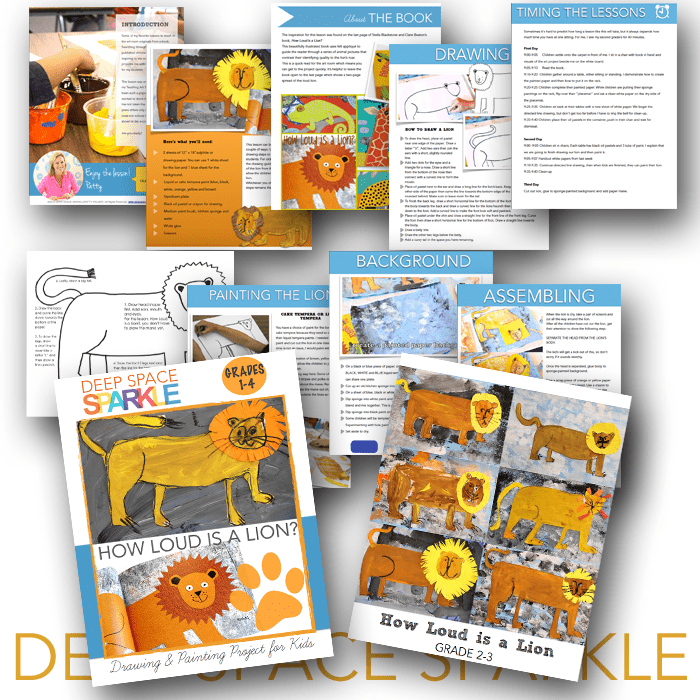 ARE YOU A SPARKLER? Access 0ver 300 art lessons, videos, resources & trainings for one low monthly fee.