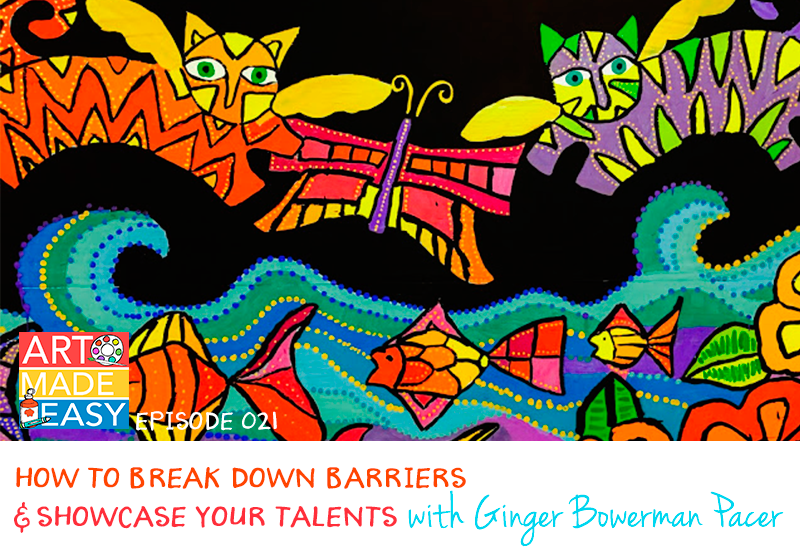 Art teacher and blogger, Ginger Bowerman-Pacer of Paintbrush Rocket shares how she pushed past the barriers that were holding her back from creating a platform for her teaching resources.
In an honest and vulnerable conversation about the joys and struggles of teaching art, Ginger confronts the stories she told herself that prevented her from starting a blog and sharing her talents with others to being partners in an exciting new art adventure.
If you love conversations about change, following your gut, taking a leap of faith, pushing away blocks, then you will love listening to Ginger.
PS In the introduction of this show, I share updates on where I am now with Deep Space Sparkle and my journey towards publishing my first book.
---
IN THIS EPISODE YOU'LL LEARN:
– Where I am now in my journey as an entrepreneur ( I talk about my road publication, why I joined a Mastermind and why I am starting a membership platform)
– How taking a leap of faith can reap big rewards
– How Ginger's mom influenced Ginger's teaching style
– How being a lifelong learner opens unexpected doors
– What Ginger's initial fears were about becoming a blogger and her best advice for new bloggers
– How school district policies can limit your online presence and how Ginger navigated through this
– Why advocating the arts can be done successfully through social media and blogging
– How blogging impacts our global teaching community
– Why creating a blogging community is essential as a blogger
– How to navigate the murky waters of competition among art teachers
– Why competition is good- and essential- for doing your best work
– How Ginger builds her student's creative confidence
– How working towards a personal goal as a visual arts instructor impacts not only the students but a school community
---
LISTEN TO THE SHOW: 


DOWNLOAD THIS FREE GUIDE
Click the yellow button below, enter your name and email and you will be sent Ginger's color theory worksheet.

SHOW  NOTES:
– Amy Porterfield's podcast, Online Marketing Made Easy episode 071
– Cassie Stephens Blog
– Laura Lohmann and Painted Paper Art
– Art Made Easy Mindset episode 016
– Ginger's time-lapse video of her Laurel Burch-inspired  mural painting
– Jessica Balsey and The Art of Education
– A Whole New Mind: Why Right-Brainers Will Rule the Future
by Daniel Pink
MEET GINGER: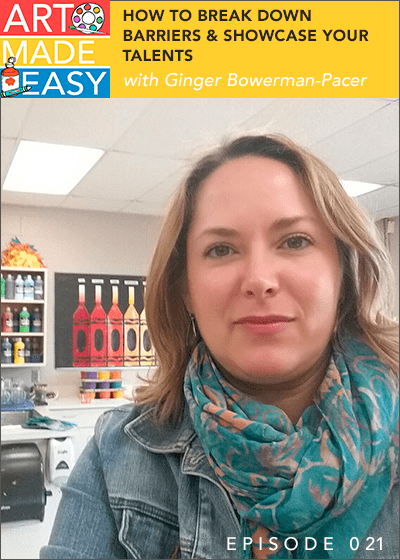 Visit Paintbrush Rocket
Connect with Ginger through Facebook and Instagram
---